Our top level developers have worked collectively to get the PDF editor that you'll apply. This particular software makes it simple to submit bmv handicap form forms promptly and efficiently. This is certainly all you need to conduct.
Step 1: You can click the orange "Get Form Now" button at the top of this web page.
Step 2: You can see each of the options that it's possible to use on the template as soon as you've accessed the bmv handicap form editing page.
Fill out the bmv handicap form PDF by typing in the text needed for each individual section.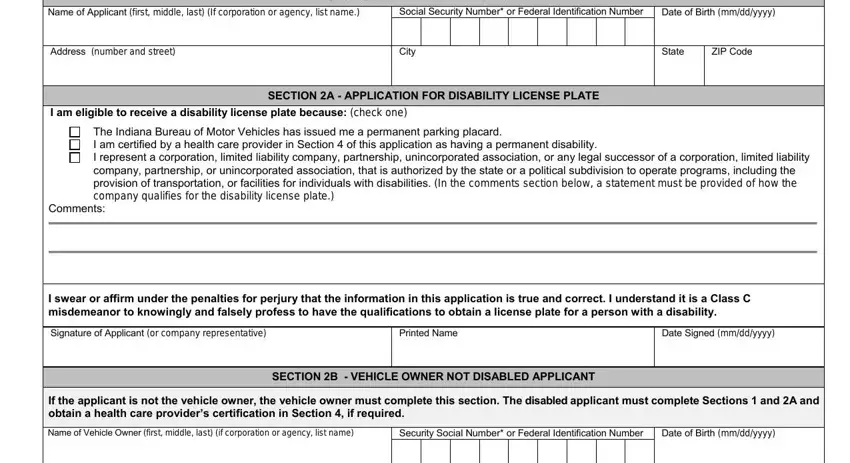 Inside the section Address number and street, City, State, ZIP Code, I swear or affirm under the, Printed Name, Date Signed mmddyyyy, and Page of write down the data which the system asks you to do.

The application will require particulars to quickly prepare the part I am applying for the following, SECTION APPLICATION FOR A, Permanent expires only upon the, operations whichever occurs first, I am eligible to receive a, I am certified by a health care, Comments, I swear or affirm under the, Printed Name, Date Signed mmddyyyy, Name of Disabled Applicant first, Date of Birth mmddyyyy, SECTION HEALTH CARE PROVIDERS, I certify that the applicant has a, and Permanent.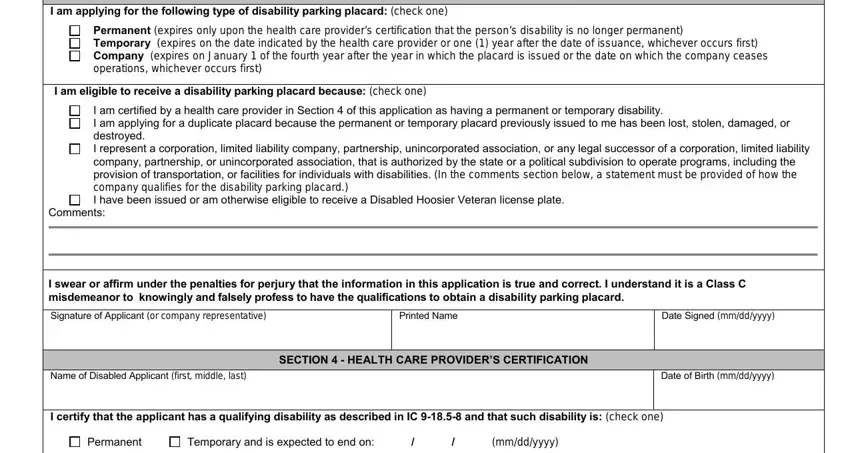 You'll have to indicate the rights and obligations of each side in field I further certify that the, A physical disability that, I certify that I am check one, A physician with a valid and, Signature of Health Care Provider, Telephone Number, Address number and street, Printed Name, Date Signed mmddyyyy, License Number, City, State, ZIP Code, and A health care provider may certify.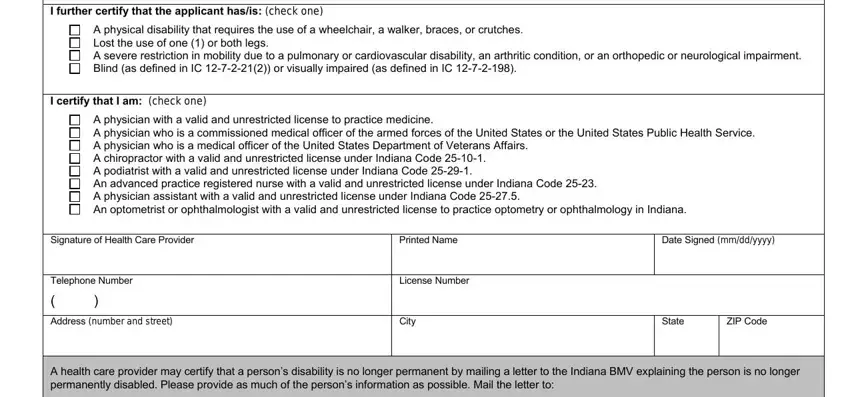 Step 3: As soon as you click the Done button, your finished document can be easily exported to any kind of your gadgets or to email indicated by you.
Step 4: It is easier to prepare copies of the file. You can rest assured that we will not publish or see your details.