You can create the time study template document using this PDF editor. The following steps will let you easily create your document.
Step 1: Click the orange button "Get Form Here" on this page.
Step 2: As you enter the time study template editing page, you will notice lots of the options you can take about your template within the top menu.
The next sections are going to make up your PDF form: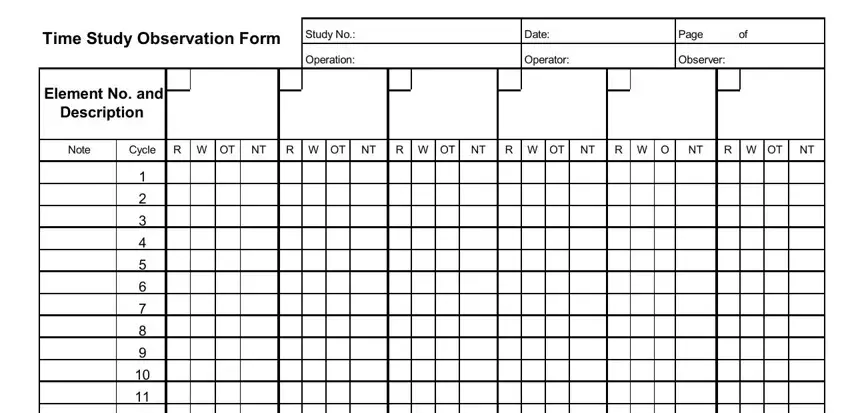 Put the expected particulars in the Summary, Total OT, Rating, Total NT, No Observations, Average NT, Allowance, Elemental, No Occurences, Standard Time, Foreign Elements, Time Check, Allowance Summary, Total Standard Time sum standard, and Sym segment.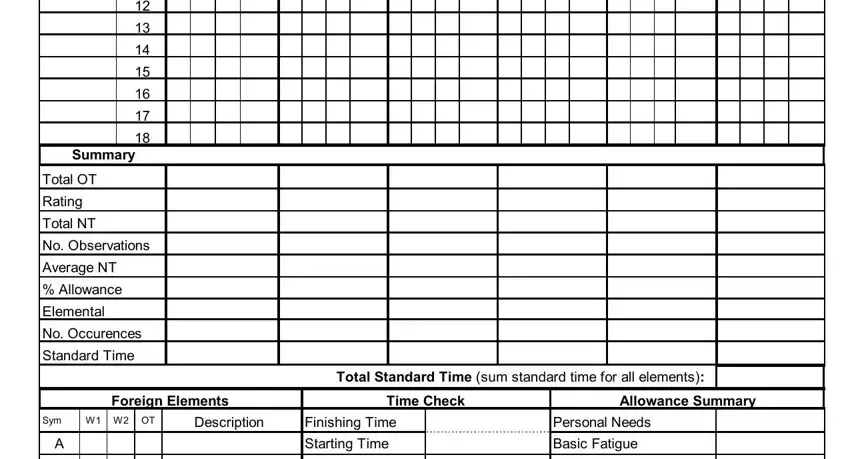 It's essential to record certain data in the area Elapsed Time, TEBS, TEAF, Total Check Time, Effective Time, Ineffective Time, Variable Fatigue, Special, Total Allowance, Remarks, Rating Check, Synthetic Time, Observed Time, Total Recorded Time, and Unaccounted Time.

Step 3: As soon as you press the Done button, your ready form may be transferred to all of your devices or to email chosen by you.
Step 4: Come up with as much as a couple of copies of the document to keep clear of any specific potential troubles.