Completing tc69c is easy. Our experts developed our PDF tool to make it simple to use and assist you to prepare any form online. Listed below are steps that you should go through:
Step 1: Choose the "Get Form Here" button.
Step 2: Now, you can start editing your tc69c. Our multifunctional toolbar is available to you - add, erase, modify, highlight, and carry out similar commands with the text in the file.
Provide the essential details in each one section to fill out the PDF tc, 69, c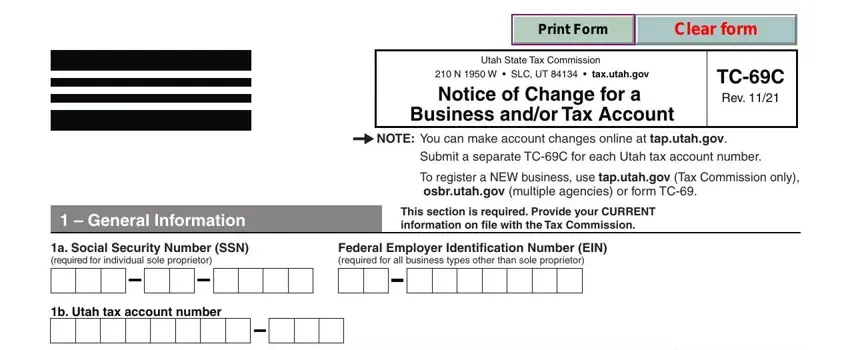 Note the required data in the section Business, website, address, URL Email, address Railcar, Property, Taxes Special, Fuel, User Address, Change Mark, all, that, apply Your, business, offices, if, any Mailing, address Tax, return, mailing, address NEW, Address and City, State, ZIP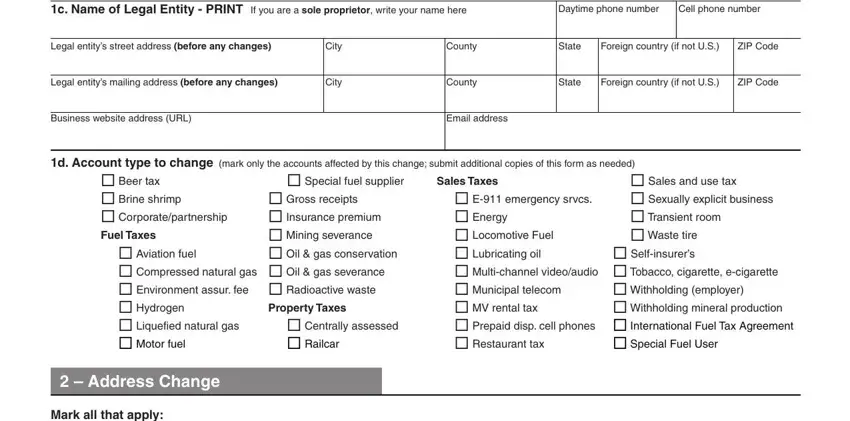 The application will ask you for information to instantly fill out the field Closure, date Close, all, accounts and Continued, on, next, page

The Other, Account, Changes a, New, phone, numbers Day, Evening, Mobile b, Change, or, add, email, address New, email, address T, CC c, ChangeD, BA, Business, nameD, BA Legal, business, name New, name d, Add, remove, officer, owner Add, name, and, address S, SN Add, name, and, address S, SN and Add, name, and, address area allows you to point out the rights and responsibilities of all sides.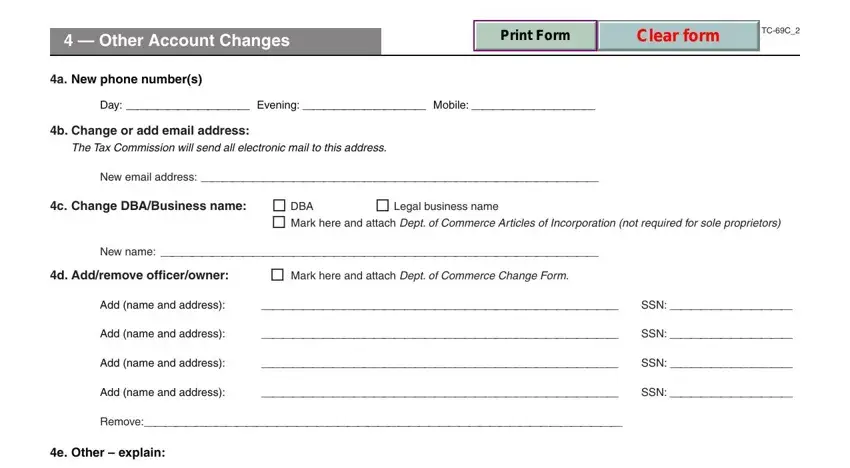 Check the fields Remove, e, Other, explain Outlet, Changes, and, Closure Phone, City, County, State, ZIP, code Close, sales, tax, outlet Close, transient, room, outlet Closure, date, Outlet, number Closure, date, Outlet, number and License, number and next complete them.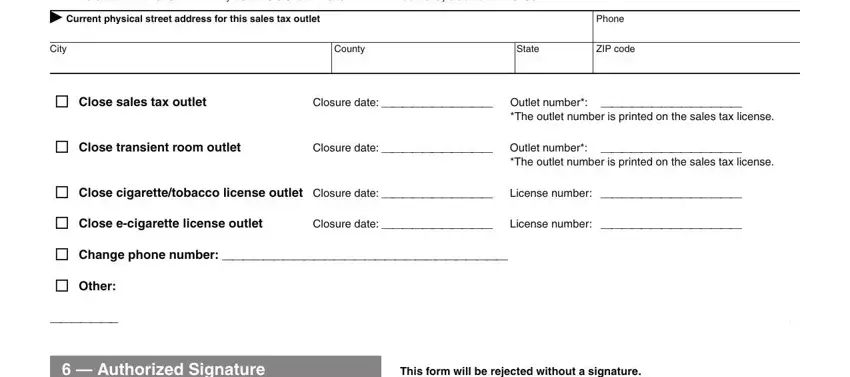 Step 3: When you have hit the Done button, your file will be available for export to any electronic device or email you identify.
Step 4: Ensure you keep away from upcoming difficulties by having minimally 2 copies of your form.