Using PDF forms online is always a breeze with our PDF editor. You can fill in st 119 1 blank form fillable here painlessly. Our expert team is always working to develop the editor and enable it to be even better for clients with its extensive functions. Enjoy an ever-improving experience today! To get the ball rolling, go through these basic steps:
Step 1: Access the PDF in our tool by clicking on the "Get Form Button" at the top of this webpage.
Step 2: With our state-of-the-art PDF file editor, it is easy to do more than just fill in blank form fields. Edit away and make your docs appear faultless with customized text added in, or optimize the original input to perfection - all comes with an ability to insert stunning graphics and sign it off.
When it comes to blank fields of this specific document, here's what you need to know:
1. The st 119 1 blank form fillable requires particular information to be typed in. Be sure the subsequent fields are complete: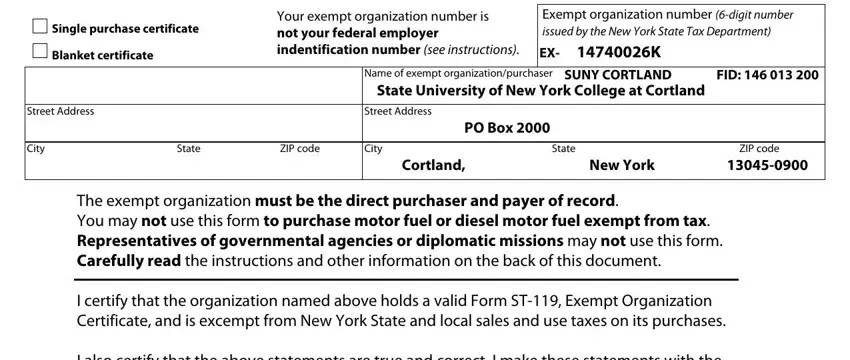 2. Once your current task is complete, take the next step – fill out all of these fields - I also certify that the above, Print or type name of officer of, Signature of officer of, Title, and Date issued with their corresponding information. Make sure to double check that everything has been entered correctly before continuing!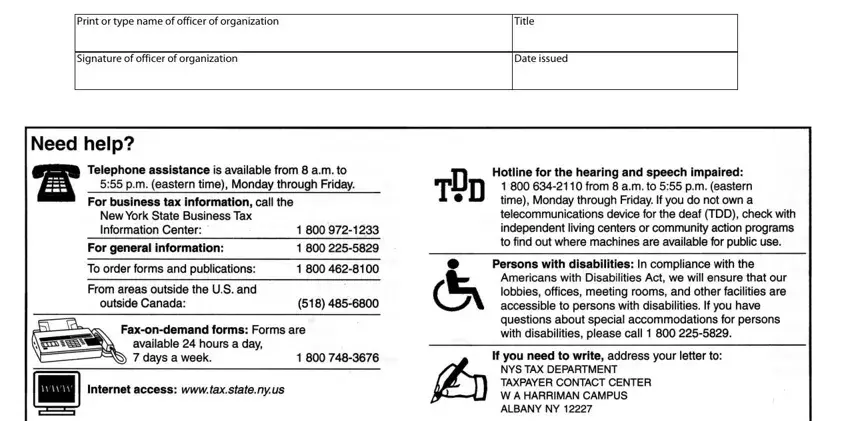 It is easy to make an error when filling in the Signature of officer of, hence make sure to go through it again before you decide to send it in.
Step 3: Prior to finalizing your form, it's a good idea to ensure that blanks were filled out correctly. When you are satisfied with it, click "Done." Try a free trial account at FormsPal and acquire instant access to st 119 1 blank form fillable - downloadable, emailable, and editable inside your personal account page. Whenever you work with FormsPal, you'll be able to complete documents without worrying about database incidents or entries being shared. Our protected software helps to ensure that your private details are maintained safe.