It is simple to get forms making use of our PDF editor. Modifying the teach grant application form document is easy in case you check out the next steps:
Step 1: On this web page, choose the orange "Get form now" button.
Step 2: Now you can edit the teach grant application form. You can use the multifunctional toolbar to add, delete, and adjust the text of the document.
If you want to prepare the form, enter the information the application will require you to for each of the following sections: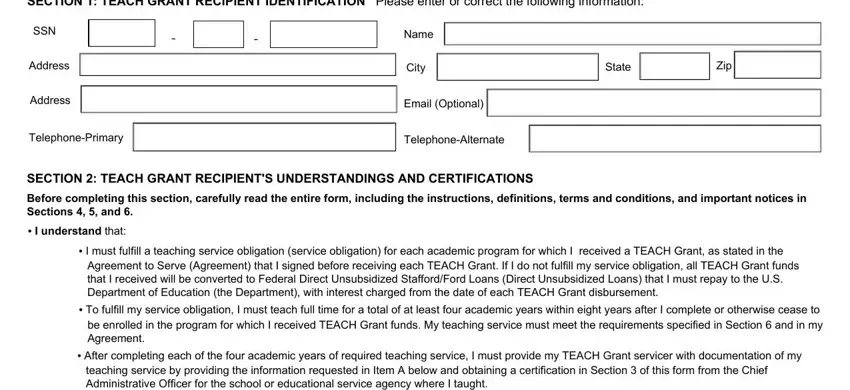 Type in the necessary information in the field I certify that, I taught full time for one, I am teaching or have taught full, operated by the Bureau of Indian, Lowincome elementary or secondary, Lowincome educational service, Elementary or secondary school, During the year of teaching, Mathematics, Science, Foreign Language, Bilingual Education, English Language Acquisition, Special Education, and Reading Specialist.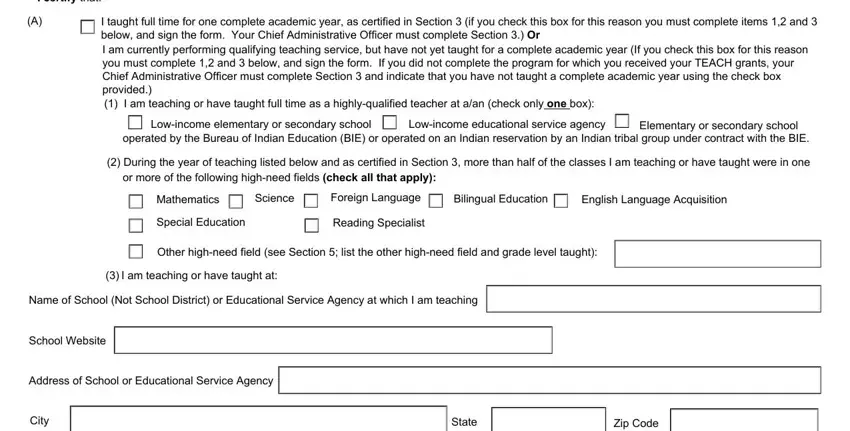 Provide the necessary information in the Recipient Name, Recipient SSN, I am not teaching but I intend to, I did not complete my TEACH, The information I provided in, I have read and understand the, My teaching service met the, TEACH Grant Recipients Signature, Todays date, SECTION CHIEF ADMINISTRATIVE, and Before completing this section area.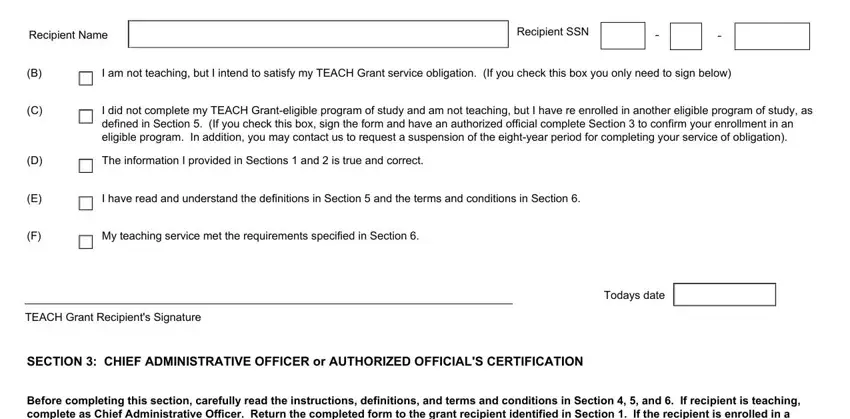 The Chief Administrative Officer only, at the eligible lowincome, Check here if certifying teaching, Authorized Official only I certify, Name of Institution in an eligible, to date, Chief Administrative, Chief Administrative, SECTION GENERAL INFORMATION AND, Telephone, Todays Date, Type or print using dark ink, and If you are certifying teaching area should be used to record the rights or responsibilities of both parties.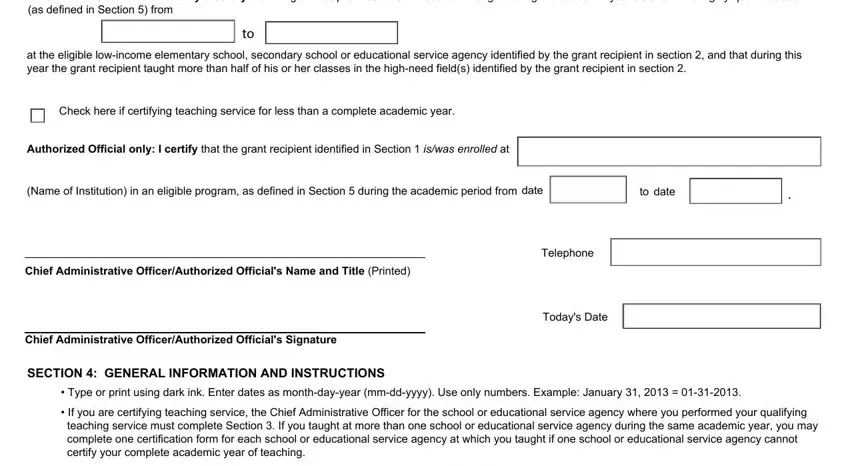 Finish by taking a look at the next sections and preparing them accordingly: SECTION DEFINITIONS An academic.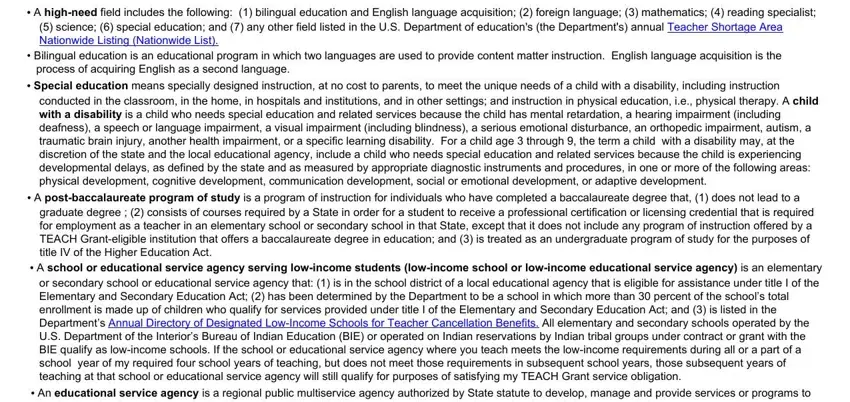 Step 3: Select "Done". You can now upload the PDF form.
Step 4: Prepare duplicates of the document. This is going to protect you from potential future troubles. We do not check or display the information you have, therefore feel comfortable knowing it will be secure.