Dealing with PDF forms online is certainly very simple using our PDF tool. You can fill in harris county tax assessor collector ann bennett here effortlessly. To make our editor better and simpler to use, we constantly come up with new features, with our users' feedback in mind. Should you be looking to begin, this is what it will require:
Step 1: Hit the "Get Form" button at the top of this page to get into our tool.
Step 2: Once you launch the editor, you will get the document prepared to be filled in. Besides filling out different blank fields, you might also perform many other things with the file, namely adding custom textual content, modifying the original text, inserting images, putting your signature on the document, and much more.
This PDF form requires specific info to be filled in, hence you must take some time to fill in exactly what is requested:
1. Firstly, when filling in the harris county tax assessor collector ann bennett, start out with the part that features the next fields: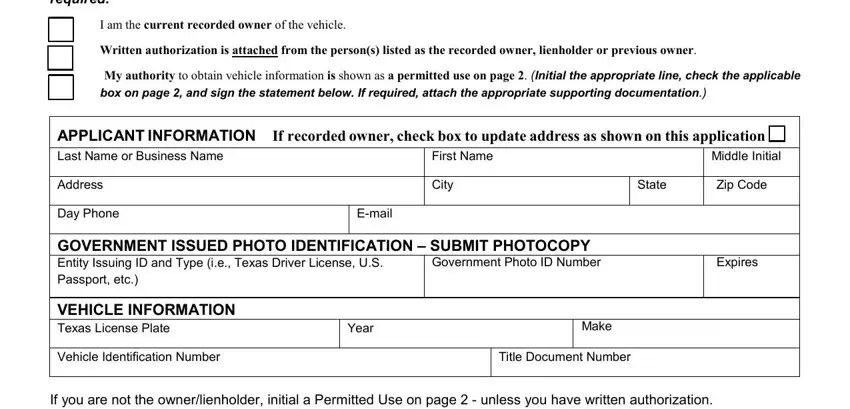 2. Once your current task is complete, take the next step – fill out all of these fields - Title and registration, Statement State law makes, I certify the statements on this, Information requested is for a, Personal Information obtained, I have not been convicted of a, Name of Applicant type or print, Signature of Applicant required, Date, Violators can be prosecuted under, wwwhctaxnet, and Rev with their corresponding information. Make sure to double check that everything has been entered correctly before continuing!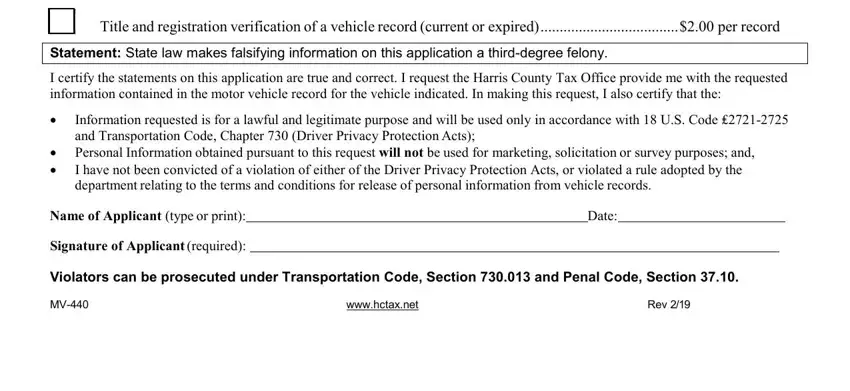 3. Within this part, examine Choose one of the following, Removal of nonowner records from, and For child support enforcement. These should be taken care of with utmost accuracy.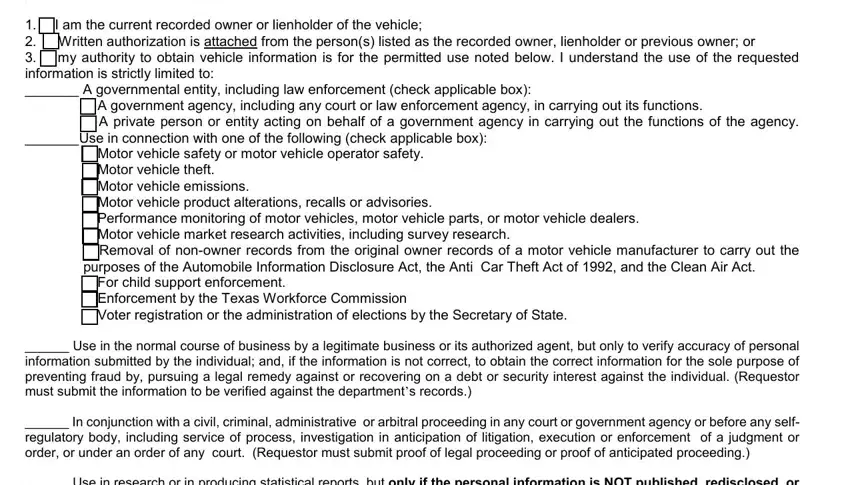 4. Filling in For child support enforcement, Resale and Redisclosure, and Motor vehicle record information is crucial in the next part - make sure you don't hurry and take a close look at each and every blank area!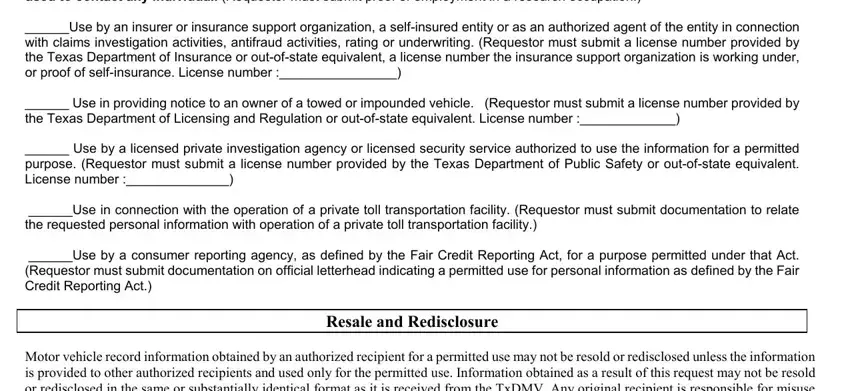 Always be very mindful while filling in For child support enforcement and Resale and Redisclosure, as this is where a lot of people make some mistakes.
Step 3: Glance through the information you've typed into the form fields and click on the "Done" button. Right after setting up afree trial account with us, you will be able to download harris county tax assessor collector ann bennett or email it promptly. The form will also be readily available via your personal account menu with your adjustments. With FormsPal, you'll be able to fill out forms without the need to be concerned about data breaches or records being shared. Our secure platform helps to ensure that your private information is kept safe.