Texas Form Trs 358 can be filled out online in no time. Just make use of FormsPal PDF editing tool to get the job done fast. FormsPal expert team is relentlessly endeavoring to develop the tool and enable it to be even faster for clients with its many features. Discover an ceaselessly revolutionary experience now - take a look at and find new possibilities along the way! If you are looking to begin, here is what it requires:
Step 1: Press the orange "Get Form" button above. It is going to open our editor so that you can start filling out your form.
Step 2: With the help of this state-of-the-art PDF editor, you'll be able to accomplish more than just complete blank form fields. Express yourself and make your docs appear sublime with customized text put in, or optimize the file's original content to excellence - all backed up by an ability to add your own graphics and sign the PDF off.
In order to complete this document, ensure that you type in the necessary information in each field:
1. You'll want to complete the Texas Form Trs 358 properly, hence be attentive when working with the sections containing these blanks: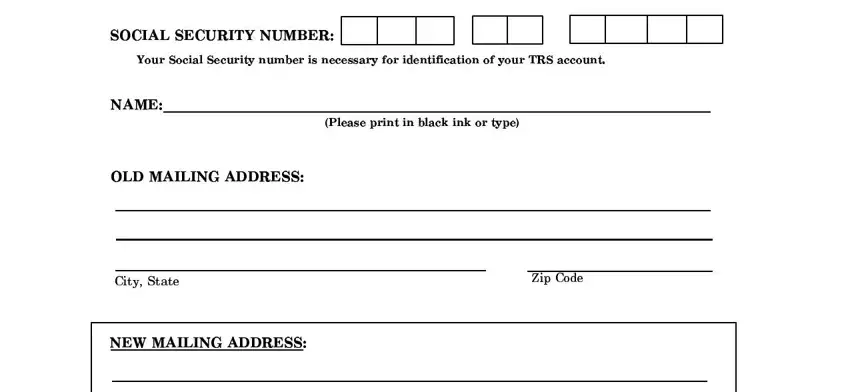 2. Soon after the first section is done, proceed to enter the relevant information in these - City State, Zip Code, Telephone Number, Signature, Required before address will be, and Date signed.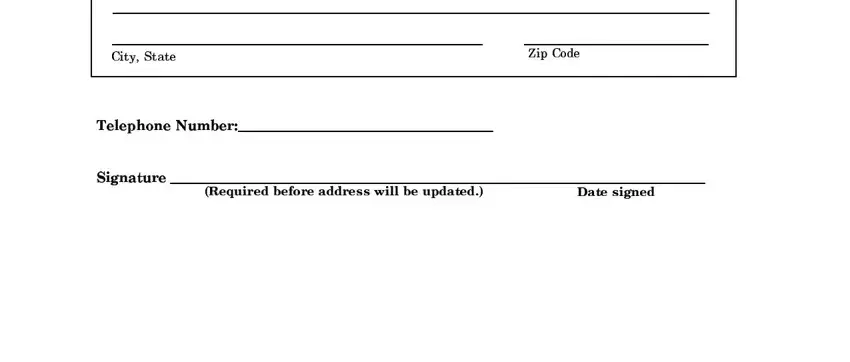 You can easily make errors while filling out your Required before address will be, therefore make sure you look again before you decide to finalize the form.
Step 3: Before moving forward, it's a good idea to ensure that form fields were filled in the correct way. Once you establish that it is correct, click "Done." After getting afree trial account at FormsPal, you'll be able to download Texas Form Trs 358 or send it through email immediately. The PDF will also be easily accessible from your personal cabinet with all your edits. FormsPal is invested in the confidentiality of our users; we make certain that all information entered into our tool is confidential.