The PDF editor makes completing documents easy. It is extremely convenient to enhance the Texas Maintenance Bond document. Try out the following actions in order to achieve this:
Step 1: The first thing should be to click the orange "Get Form Now" button.
Step 2: The form editing page is presently open. It's possible to add information or change existing details.
Fill in the city of houston department of public works one year maintenance bond form PDF by entering the information needed for every area.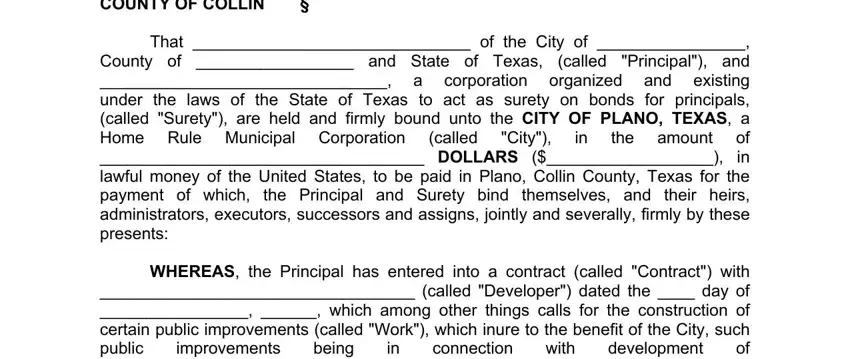 Type in the essential particulars in this, instrument, this, day, of By, Title, Address Principal, By, Title, Address and Surety area.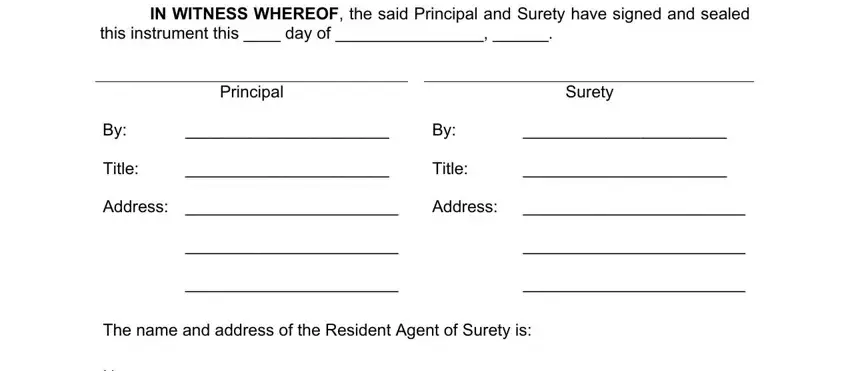 Step 3: Choose the button "Done". The PDF document may be exported. You will be able save it to your device or send it by email.
Step 4: To stay away from possible forthcoming difficulties, you should definitely obtain a minimum of a couple of duplicates of every form.