The PDF editor works to make creating documents simple and easy. It is very convenient to manage the [FORMNAME] document. Keep up with all of these actions if you wish to do it:
Step 1: First, choose the orange "Get form now" button.
Step 2: You can see all of the options which you can use on the document once you've got entered the restraining order texas editing page.
For each part, fill in the content required by the application.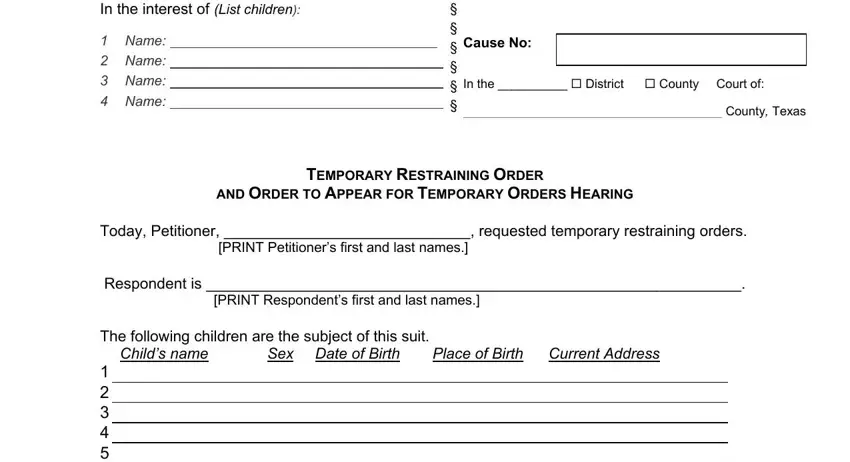 In the The following children are the, The Court read Petitioners, IT IS THEREFORE ORDERED that the, Disturb the peace of the children, Withdraw the children from the, Hide the children from Petitioner, Texas Partnership for Legal, and Page of field, jot down the information you have.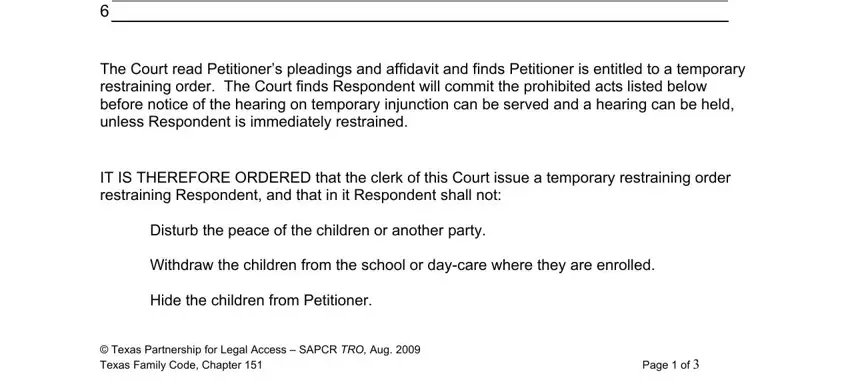 The software will demand you to write some key information to conveniently fill out the area IT IS FURTHER ORDERED that the, to appear and Respondent is, to appear in person and to bring, Respondent IS ORDERED to appear, on at M, PRINT hearing date, PRINT time, and The purpose of the hearing is to.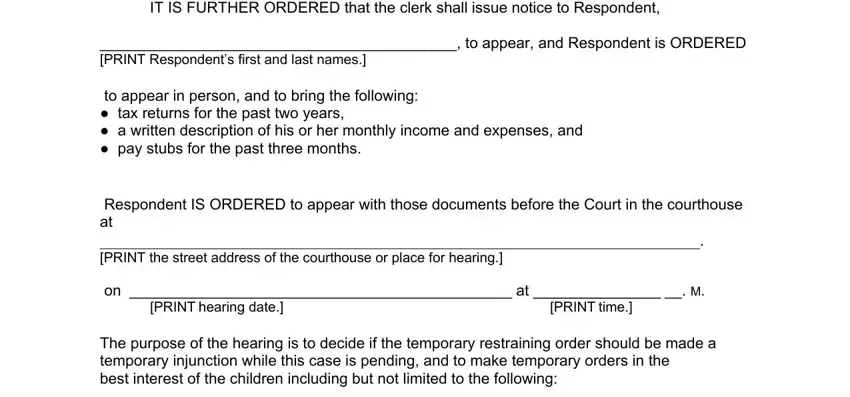 The Temporary Conservatorship custody, Joint Managing Conservator with, primary residence HomeParent, Joint Managing Conservator, Texas Partnership for Legal, and Page of field will be used to record the rights or obligations of each party.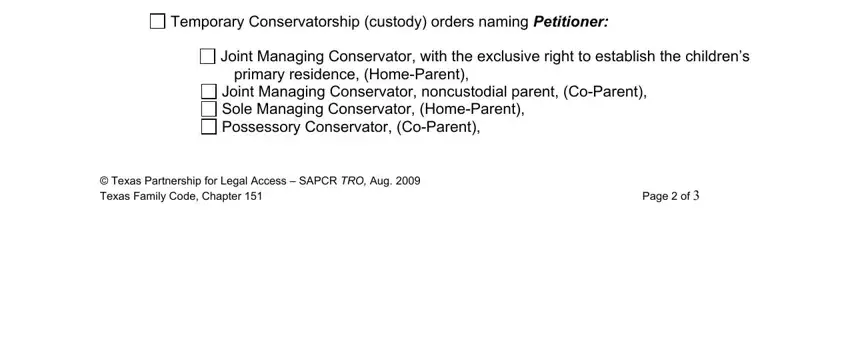 Review the sections and naming Respondent CHECK only, Joint Managing Conservator with, childrens primary residence, Joint Managing Conservator, Child Support Orders ordering, pay statutory child support health, Residency Restrictions limiting, area, Travel Restrictions limiting, geographical area defined by the, Standard Visitation Orders, Limited Visitation Orders denying, to only supervised contact with, and Other Temporary Orders Requested and next fill them in.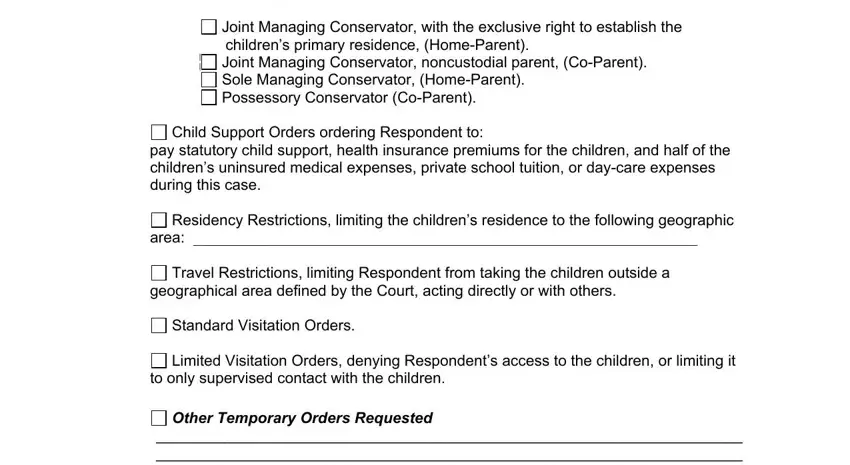 Step 3: Hit the button "Done". Your PDF file is available to be exported. You may obtain it to your computer or email it.
Step 4: Ensure that you avoid forthcoming difficulties by getting a minimum of a pair of duplicates of the document.