There is nothing complicated in relation to filling in the tiaa cref forms for roth ira deposits printable once you start using our editor. By taking these basic steps, you will definitely get the prepared document within the least time period possible.
Step 1: To begin with, click on the orange "Get form now" button.
Step 2: Now, you're on the form editing page. You can add information, edit present details, highlight particular words or phrases, put crosses or checks, insert images, sign the template, erase unrequired fields, etc.
You should provide the following details so that you complete the file: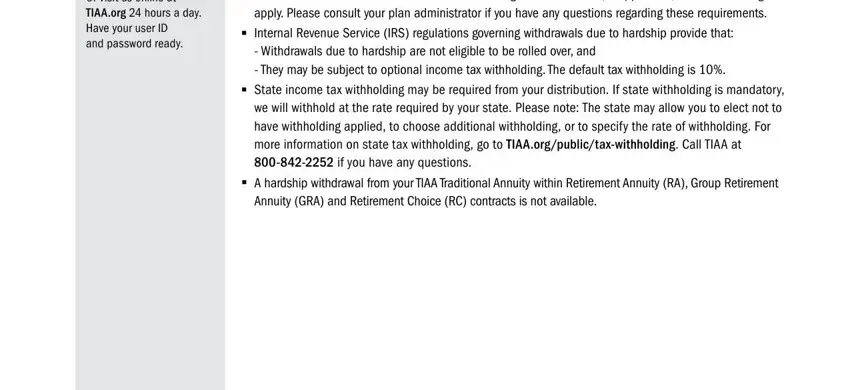 Write the essential particulars in the Please print using black or dark, IMPORTANT A full Social Security, If you claim residence AND, The Plan and Sub Plan Numbers, First Name, Last Name, Middle Initial, Suffix, Social Security Number Taxpayer, Contact Telephone Number, Extension, State of Legal Residence if, Citizenship if not US, PROVIDE YOUR CONTRACT NUMBERS, and TIAA Number box.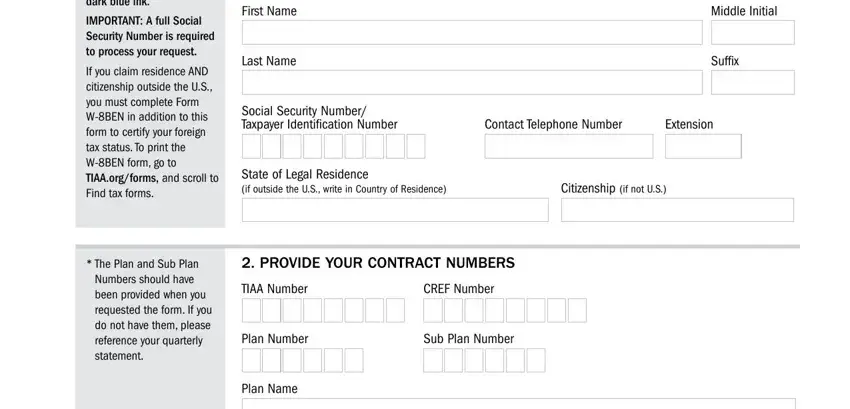 In the field discussing Withdrawals from certain mutual, Remember account balances change, TELL US HOW MUCH YOU WANT TO, A I want to withdraw the entire, The amount of the distribution may, Please indicate whether this is a, Net amount after taxes, Gross amount before taxes, The amount will default to gross, B I want to withdraw only a, If you are not withdrawing your, Dollar Amount, Please indicate whether this is a, Net amount after taxes, and Gross amount before taxes, it's important to type in some demanded particulars.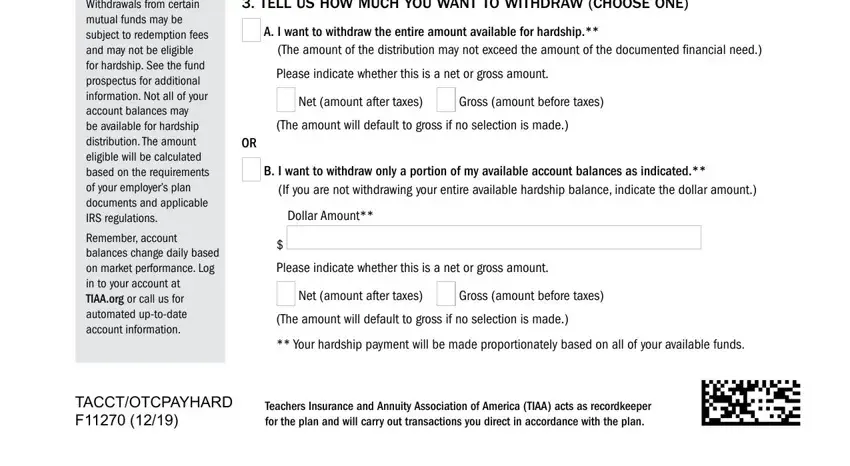 The If you select direct deposit you, You may fax copies of forms and, Please indicate where you would, Bank Name, Account Number ending in, Direct Deposit to my new Checking, Checking Account OR, Savings Account, Provide documentation described in, A Upload a photo of a voided check, mail an original voided check to, B Mail an original notarized, form Photocopies of checks are not, and On bank letterhead which includes field will be used to record the rights or responsibilities of both parties.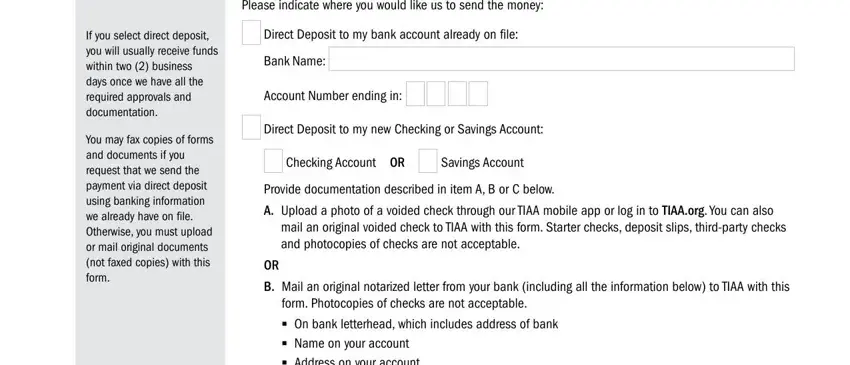 Finalize by checking all of these fields and completing the required details: If you choose to receive a check, C Upload a photo of a Bank, Name on your account Address on, Mail a check to my current address, TACCTOTCPAYHARD F, and Teachers Insurance and Annuity.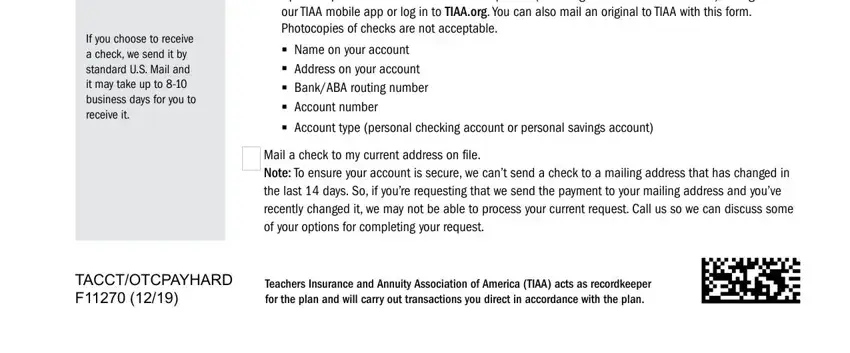 Step 3: Select the "Done" button. Then, you may transfer your PDF document - upload it to your electronic device or send it via electronic mail.
Step 4: You can generate duplicates of your document toavoid any kind of future concerns. You should not worry, we don't reveal or track your details.