Any time you wish to fill out safety standards and inspection stickers order form, there's no need to download and install any kind of software - simply make use of our PDF editor. In order to make our tool better and simpler to work with, we constantly design new features, with our users' suggestions in mind. To get the process started, consider these easy steps:
Step 1: Firstly, open the pdf editor by clicking the "Get Form Button" above on this page.
Step 2: When you launch the tool, you'll notice the document ready to be completed. Apart from filling out various blanks, you may also perform various other actions with the form, that is adding your own words, editing the initial text, inserting illustrations or photos, affixing your signature to the PDF, and more.
It's simple to complete the document following this detailed guide! Here is what you should do:
1. Firstly, when completing the safety standards and inspection stickers order form, start with the form section containing following blanks: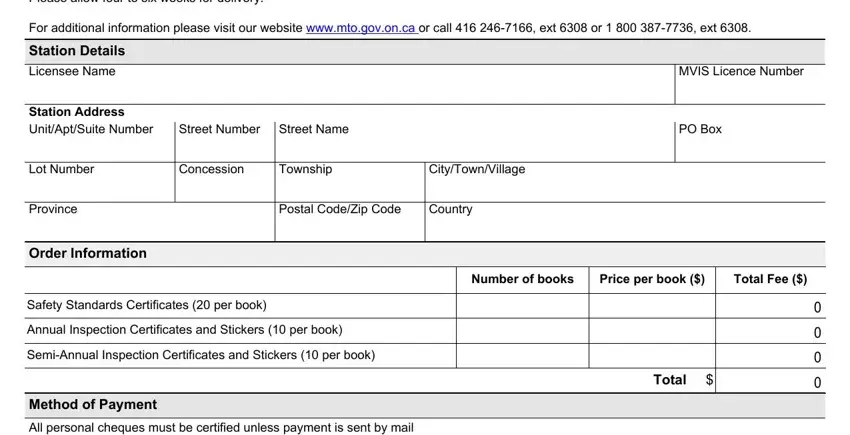 2. Soon after completing this part, go to the next part and complete the essential particulars in these fields - All personal cheques must be, Cheque Make payable to the, Stored Credit, Money Order Make payable to the, Signature, Name of, Amount, Amount, Amount, Credit Card Please fill in and, Certified Cheque Make payable to, Prepaid Account, Amount, Amount, and Amount.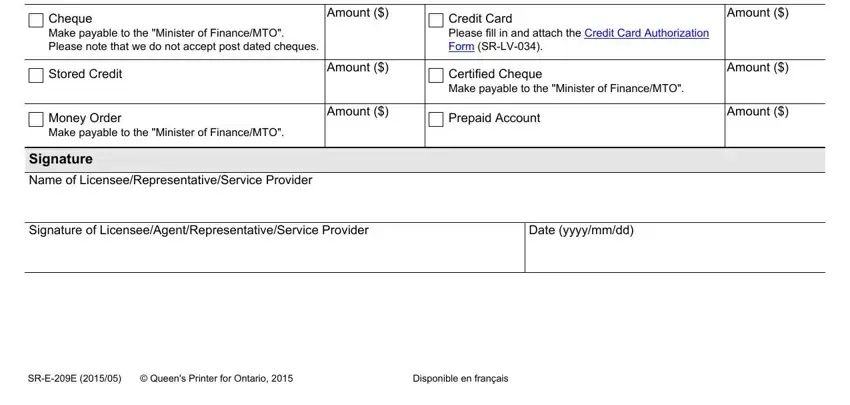 It is possible to make an error when filling in the Name of, thus you'll want to take a second look before you decide to submit it.
Step 3: When you have reread the information provided, just click "Done" to complete your form at FormsPal. Create a free trial plan with us and gain direct access to safety standards and inspection stickers order form - download or modify in your personal account. FormsPal ensures your information privacy by having a protected system that never saves or shares any sensitive information used in the PDF. You can relax knowing your docs are kept protected every time you use our service!