Filling in ncu1500ab form is easy. Our experts designed our editor to make it user friendly and assist you to fill in any form online. Here are some steps that you should follow:
Step 1: Search for the button "Get Form Here" on the webpage and hit it.
Step 2: After you have accessed your ncu1500ab form edit page, you will notice all options you can take concerning your document within the upper menu.
The next few parts are what you will need to create to get your ready PDF form.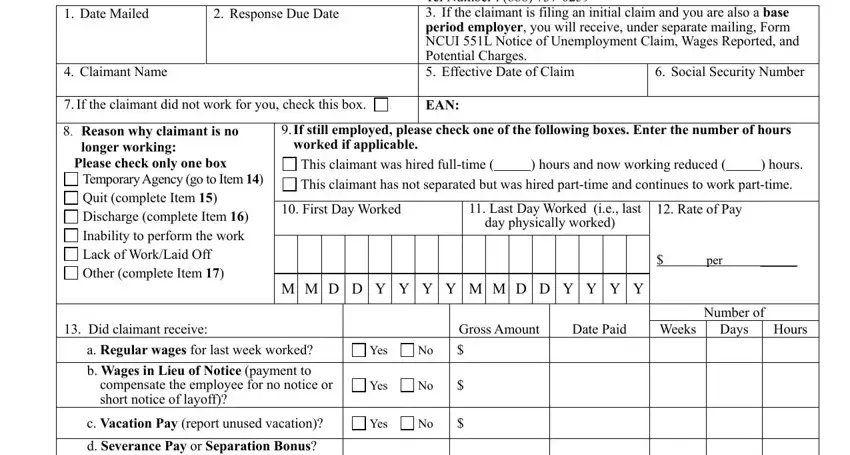 You need to write down the appropriate data in the f, Company, Pension N, CUIAB, Revised Yes, Yes, Yes, Yes Yes, NoNo, Yes, No, office, use, only How, Paid Lump, Sum Monthly, and see, other, side field.

It's essential to note certain particulars inside the area available, Was, claimant, offered, a, new, assignment Yes, If, yes, did, he, she, accept Yes, Type, of, work HR, W, K Pay, Rate BI, W, K BI, W, K First, day, worked, Work, hours Days, Hours, Distance, to, site and Reason, refused, Goto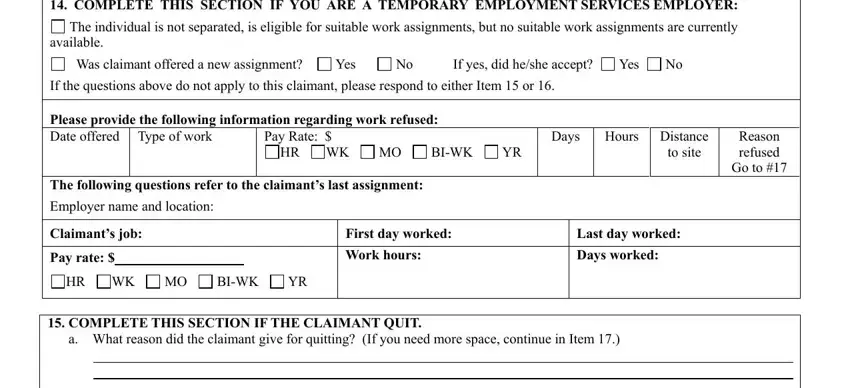 As part of box Yes, No, If, yes, please, provide, date If, claimant, gave, notification, was, it Oral, Written, Please, provide, copy Was, this, a, policy, violation Yes, Yes, Written, Both, Oral, regarding, incidents Yes, and Contact, Telephone, Number specify the rights and responsibilities.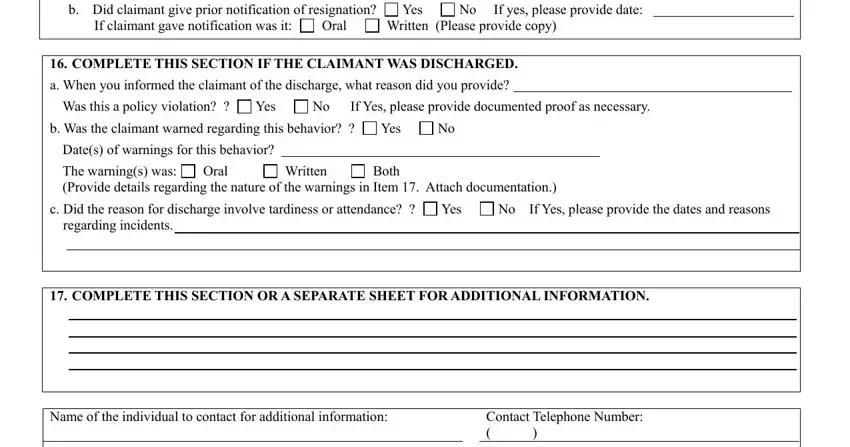 Review the fields Signature, Name, Printed Contact, Telephone, Number Title, Date, Signed Email, address Please, fax, both, front, and, backsides, to, DES Fax, number and N, CUIAB, Revised and thereafter complete them.

Step 3: Select the "Done" button. Finally, you may transfer your PDF document - download it to your device or deliver it through electronic mail.
Step 4: It can be simpler to keep copies of your document. You can rest easy that we won't reveal or read your details.