It is simple to fill out forms making use of our PDF editor. Editing the wellness screening form care file is straightforward if you use the following actions:
Step 1: Select the button "Get Form Here".
Step 2: Now you may edit the wellness screening form care. You need to use the multifunctional toolbar to include, remove, and adjust the content material of the file.
The PDF file you are going to fill out will consist of the next areas: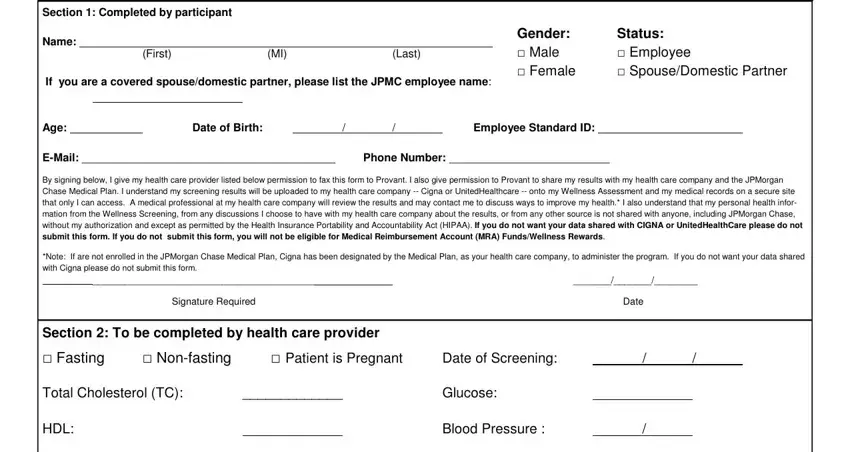 Put down the information in the Height, Weight, Body, Mass, Index feet, inches pounds, Phone, City, State, Zip Date, and JPMORGAN, CHASE, HSR field.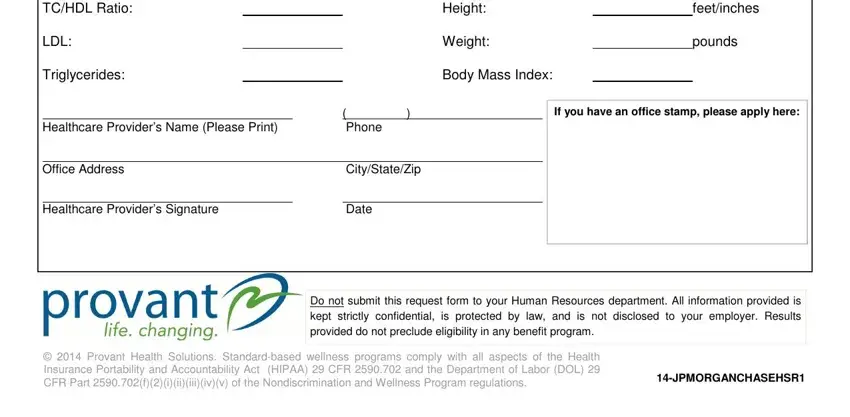 Step 3: The moment you select the Done button, your finalized document is easily exportable to any type of of your gadgets. Or alternatively, you might deliver it via email.
Step 4: It could be easier to maintain copies of the document. You can rest easy that we will not reveal or see your data.