Few things are simpler than managing files using our PDF editor. There isn't much for you to do to update the Hisp document - just follow these steps in the next order:
Step 1: The first step should be to press the orange "Get Form Now" button.
Step 2: Now it's easy to edit the Hisp. Our multifunctional toolbar enables you to include, erase, transform, and highlight content material as well as conduct other commands.
You should enter the following information so that you fill in the document: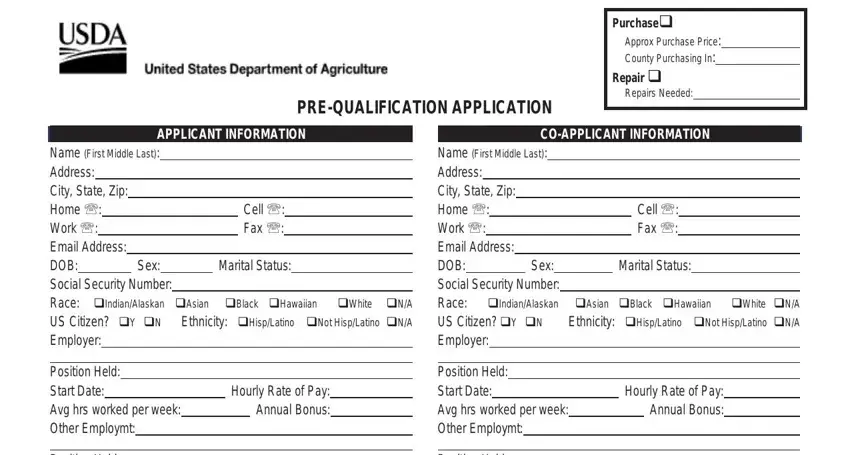 Write down the information in Position Held Start Date, Avg Monthly Income, Position Held Start Date, Avg Monthly Income, Monthly NonWage Income, Soc Security, Child Support Maintenance Soc, AFDC, Pension, Other Pension, Name First Middle Last, Type of Payment, Car Payment Car Payment Credit, Other Household Members Who Will, and IncomeMonth.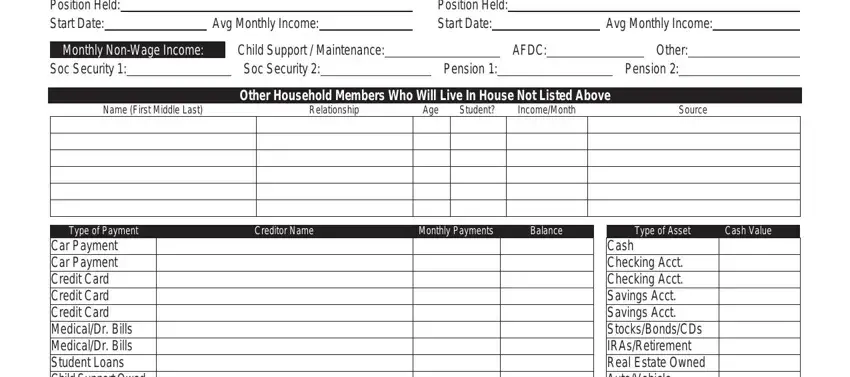 It is crucial to note some particulars within the space Car Payment Car Payment Credit, Cash Checking Acct Checking Acct, Annual Medical Expenses complete, Have you owned a home in the last, Where did you learn about this, PLEASE BE SURE TO SIGN THE, and Revised November.

The AUTHORIZATION TO RELEASE, Account or Other Identifying Number, Name of Customer, I andor adults in my household, I or another adult in my household, Past and present employment or, and If the request is for a new loan box is the place to indicate the rights and obligations of each side.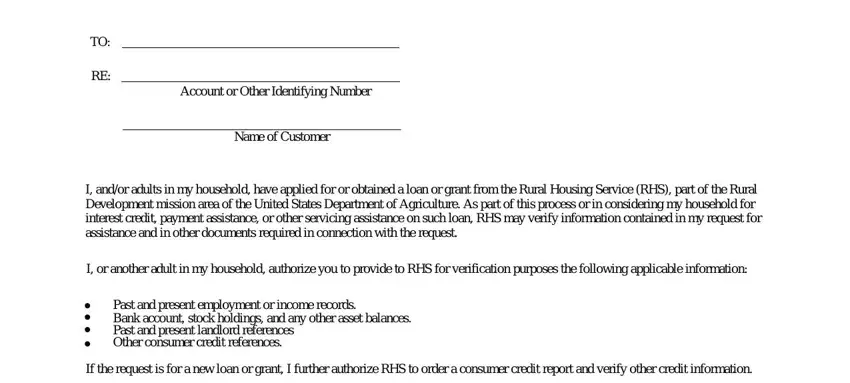 End by checking all of these fields and completing the proper particulars: Your prompt reply is appreciated, Signature Applicant or Adult, Date, According to the Paperwork, RHS Is An Equal Opportunity Lender, and SEE ATTACHED PRIVACY ACT NOTICE.

Step 3: Press "Done". Now you can export the PDF document.
Step 4: Create duplicates of the file - it will help you keep clear of potential future complications. And don't be concerned - we do not reveal or read the information you have.