Our leading programmers worked hard to develop the PDF editor we are now proud to deliver to you. This application will let you easily complete welder qualification format and can save valuable time. You simply need to adhere to this particular guideline.
Step 1: Click the orange "Get Form Now" button on the web page.
Step 2: Once you get into the welder qualification format editing page, you will see all the options you can take with regards to your form at the upper menu.
Provide the details demanded by the software to fill in the document.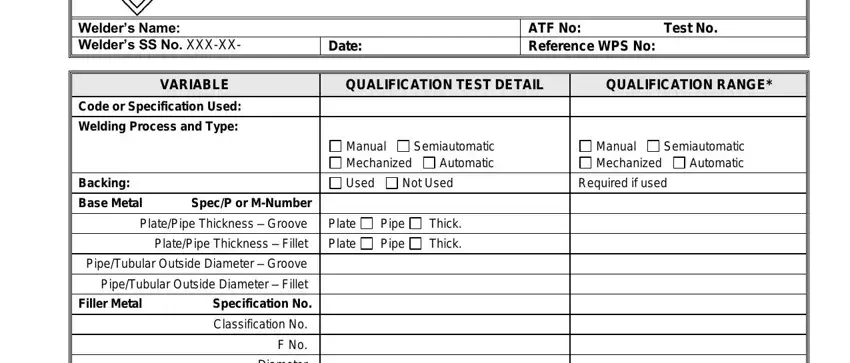 Type in the appropriate information in the box Penetration, Enhancing, Flux Yes, Deposited, Weld, Metal, Thickness Current, Polarity, Current, Range Type, Polarity Range, Amperes Metal, Transfer, Mode, GMA, WorF, CAW Torch, Shielding, Gas Root, Shielding, Gas Positions, Type, Flow, NA, Type Flow, and Test, Positions, GG, etc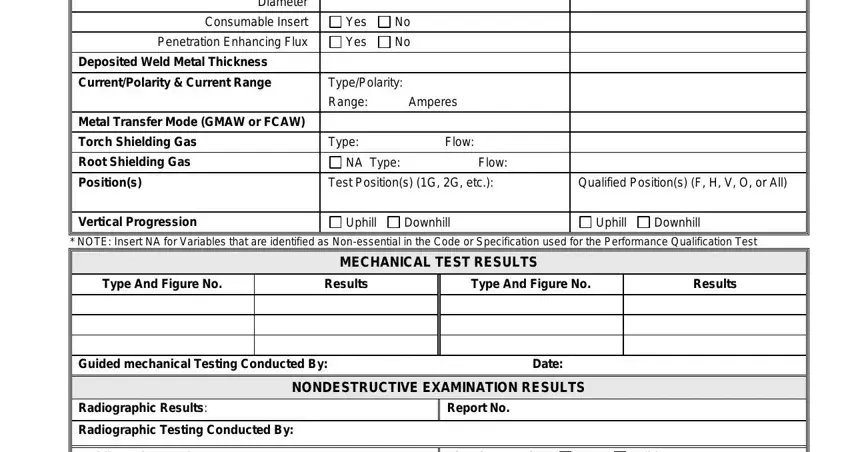 You can be expected to note the details to help the platform fill out the part Radio, graphic, Results Report, No Radio, graphic, Testing, Conducted, By Welding, Witnessed, By Visual, Inspection Pass, Fail, reason Date, Qualified ATF, Name, and, Number Signed, By C, WINo and ATF, WP, QR, Blank, Form

Step 3: Select the "Done" button. Now it's possible to export the PDF document to your electronic device. As well as that, you can easily forward it by means of email.
Step 4: Generate duplicates of the file - it will help you remain away from potential future worries. And fear not - we are not meant to share or watch your information.