This PDF editor was built to be as simple as possible. As soon as you keep to the following actions, the process of completing the Va Application For Familly Member form will be stress-free.
Step 1: Choose the button "Get Form Here" and then click it.
Step 2: Now you are on the file editing page. You can edit and add text to the document, highlight words and phrases, cross or check particular words, insert images, sign it, delete unnecessary areas, or eliminate them completely.
The particular sections will make up your PDF document: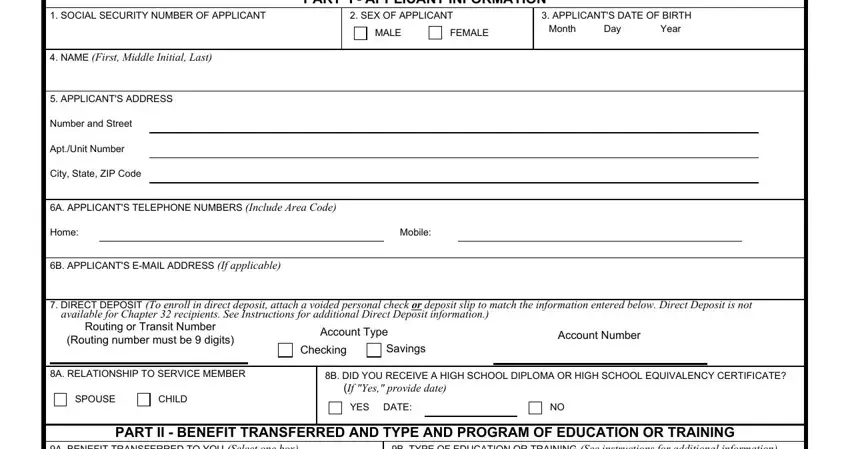 Within the area CHAPTER, POST, GI, BILL C, FULL, NAME, AND, ADDRESS, OF, SCHOOL, IF, KNOWN VOCATIONAL, FLIGHT, TRAINING APPRENTICESHIP, OR, ON, THE, JOB CORRESPONDENCE, TUITION, ASSISTANCE, TOP, UP VA, FORM, MAR and Page type in the particulars that the system requires you to do.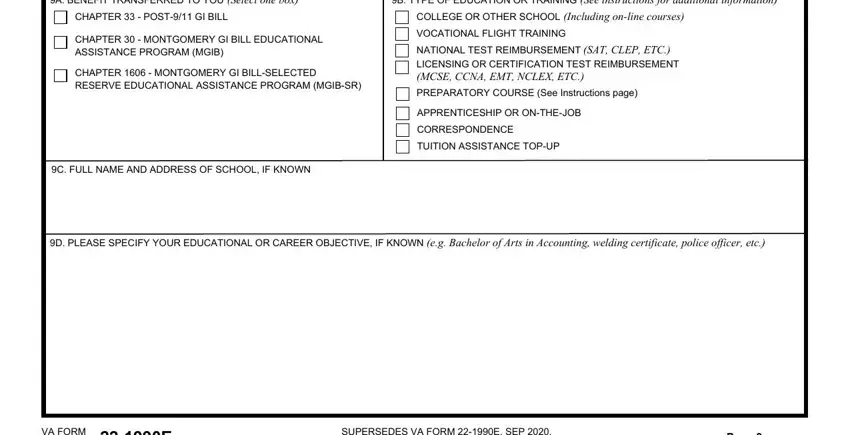 Provide the key data the YES, NAME, AND, LOCATION, OF COLLEGE, OR, OTHER, TRAINING, PROVIDER DATES, OF, TRAINING FROM, NUMBER, AND TYPE, OF, HOURS, Semester, Quarter or, Clock DEGREE, DIPLOMA, OR, CERTIFICATE, RECEIVED MAJOR, FIELD, OR, COURSE, OF, STUDY EMPLOYMENT, PRINCIPAL, OCCUPATION NUMBER, OF, MONTHS, WORKED LICENSE, OR, RATING and C, EMPLOYMENT box.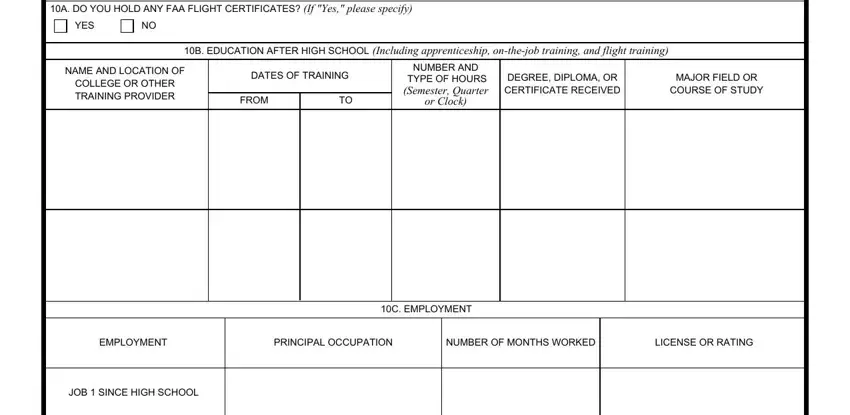 As part of section JOB, SINCE, HIGHSCHOOL JOB, SINCE, HIGHSCHOOL YES, YES, SERVICEMEMBERS, SOCIAL, SECURITY, NUMBER SERVICEMEMBERS, BRANCH, OF, SERVICE PART, V, SERVICE, MEMBER, INFORMATION SERVICEMEMBERS, ADDRESS Number, and, Street and Apt, Unit, Number specify the rights and obligations.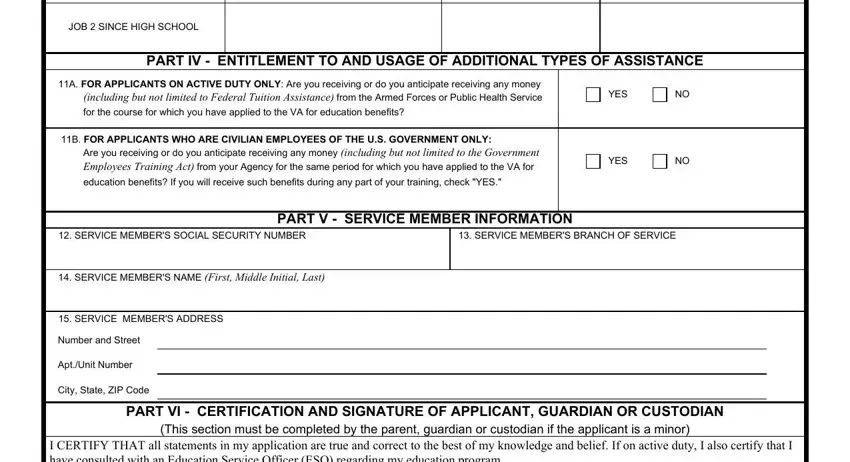 Complete the document by taking a look at these particular areas: APPLICANT, PARENT, GUARDIAN, CUSTODIAN, if, child, under B, DATE, SIGNED VA, FORME, MAR and Page.

Step 3: When you are done, hit the "Done" button to export your PDF form.
Step 4: In order to prevent any type of difficulties later on, you will need to have at least two or three copies of the document.