The whole process of filling out the va 10 8678 is pretty simple. Our team made sure our editor is easy to use and helps prepare any sort of form very quickly. Check out a couple of steps you will need to take:
Step 1: On this page, press the orange "Get form now" button.
Step 2: The document editing page is currently available. You can add information or change present data.
The next sections will compose the PDF form that you will be filling out: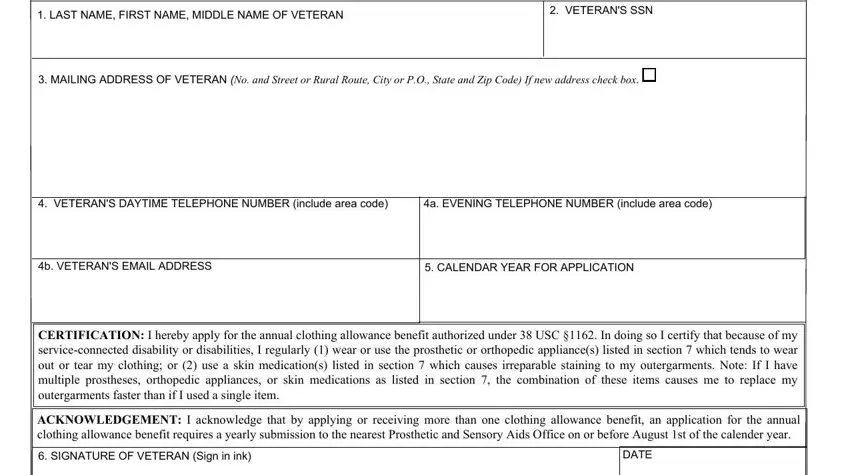 Feel free to note the data within the field DATE, VA, FORM JUNE, and Page, of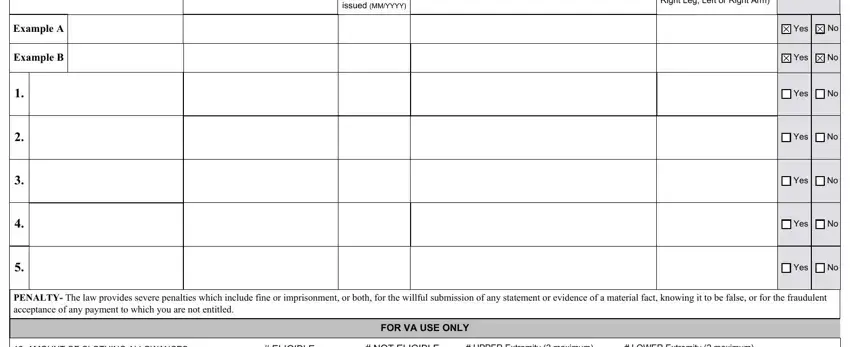 Inside the field dealing with APPROVED, Example, A Example, B Yes, Yes, Yes, Yes, Yes, Yes, Yes, AMOUNT, OF, CLOTHING, ALLOWANCES ELIGIBLE, NOT, ELIGIBLE UPPER, Extremity, maximum and LOWER, Extremity, maximum it's important to type in some essential data.

The field NOTES, GENERATED, BY AUTHORIZED, BY VA, FORM, JUNE DATE, DATE, and Page, of will be where to place all parties, ' rights and responsibilities.
Step 3: Once you press the Done button, your finalized document can be easily exported to any kind of your devices or to electronic mail provided by you.
Step 4: Be sure to get as many duplicates of your file as possible to stay away from potential complications.