We were developing this PDF editor having the idea of making it as quick to work with as it can be. That's the reason the procedure of completing the 21 0788 form will likely to be smooth use these particular actions:
Step 1: The very first step will be to click the orange "Get Form Now" button.
Step 2: Right now, it is possible to edit the 21 0788 form. Our multifunctional toolbar allows you to add, get rid of, adjust, highlight, and also carry out many other commands to the content and fields within the file.
The particular areas are going to make up your PDF file: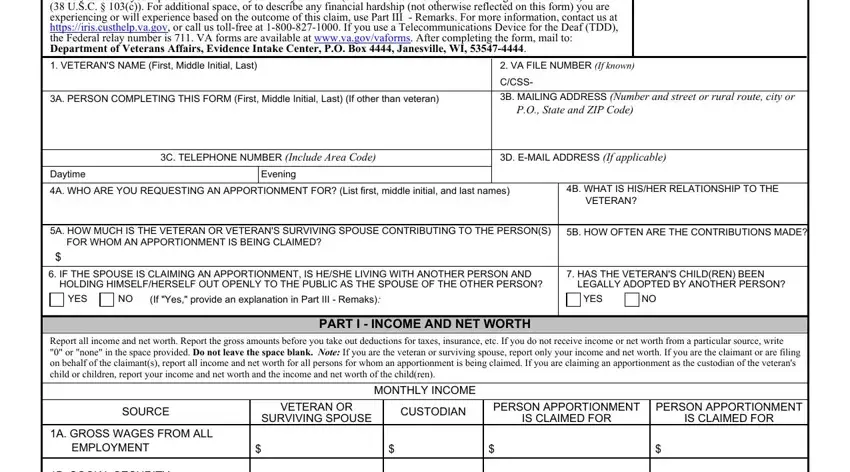 Write the data in SURVIVING, SPOUSE IS, CLAIMED, FOR IS, CLAIMED, FOR A, GROSS, WAGES, FROM, ALL, EMPLOYMENT B, SOCIAL, SECURITY C, RETIREMENT, OR, ANNUITIES F, OTHER, INCOME, Show, source SOURCE, VETERAN, OR SURVIVING, SPOUSE NET, WORTH CUSTODIAN, PERSON, APPORTIONMENT IS, CLAIMED, FOR and PERSON, APPORTIONMENT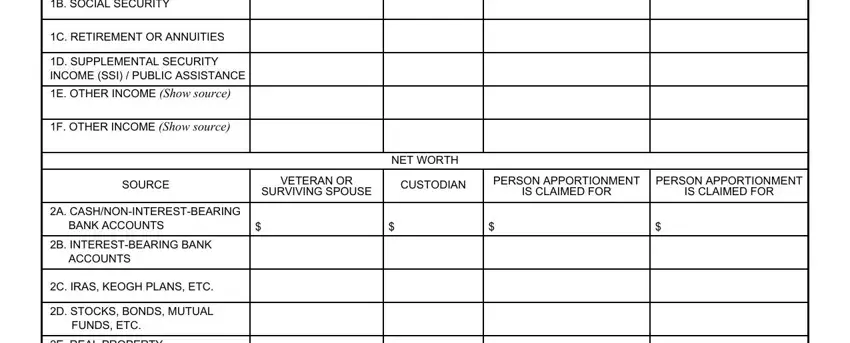 Jot down all data you may need in the section SUPERSEDES, VA, FORM, MAR and Page.

As part of section SOURCE, SURVIVING, SPOUSE CUSTODIAN, IS, CLAIMED, FOR IS, CLAIMED, FOR ARENT, OR, HOUSE, PAYMENT B, FOOD C, UTILITIES, Water, gas, electricity D, TELEPHONE E, CLOTHING F, MEDICAL, EXPENSES G, SCHOOL, EXPENSES, H, OTHER, EXPENSES Show, source IOTHEREXPENSESShow, source and REMARKS, identify the rights and obligations.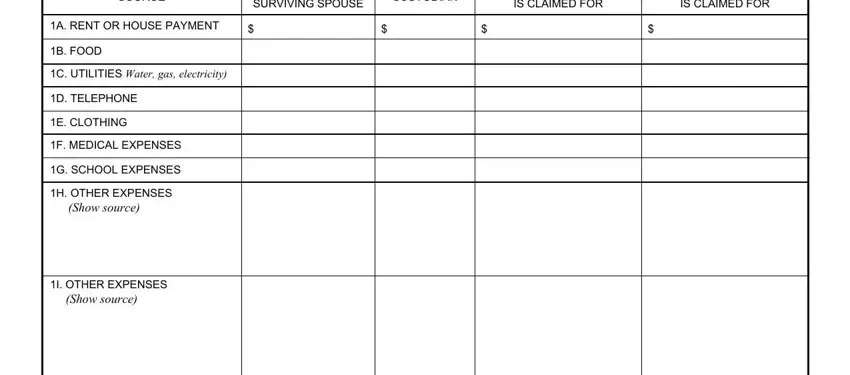 Finish by checking these areas and preparing them accordingly: DATE, SIGNED, MM, DD, YYYY and Page.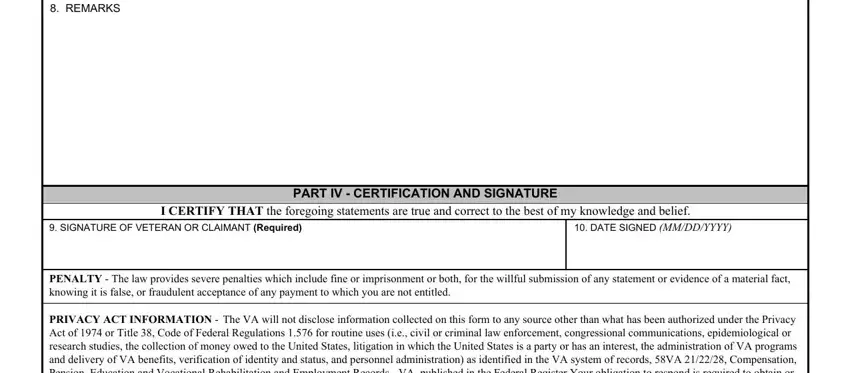 Step 3: Hit "Done". Now you can transfer the PDF form.
Step 4: To prevent yourself from any type of problems later on, be sure to have around two or three copies of the file.