This PDF editor was designed to be as simple as it can be. As soon as you keep to these actions, the process of creating the Va Form 21P 4706B file is going to be easy.
Step 1: Select the button "Get form here" to access it.
Step 2: So you're on the file editing page. You may enhance and add text to the document, highlight words and phrases, cross or check particular words, insert images, insert a signature on it, get rid of unneeded areas, or eliminate them completely.
These sections are what you are going to complete to receive the prepared PDF file.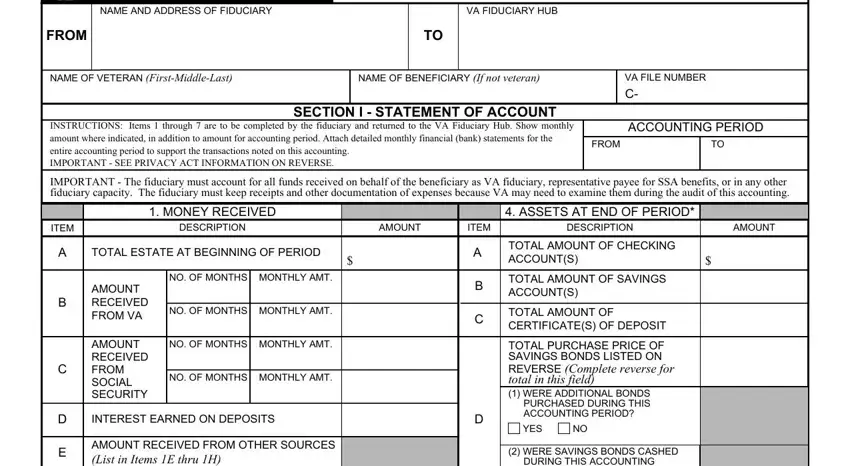 Type in the data in the EF, G, HI A, BCD EF, GH, IJ, KLM AMOUNT, RECEIVED, FROM, SOCIAL, SECURITY INTEREST, EARNED, ON, DEPOSITS TOTAL, RECEIVED, ADD, LINES, A, TH, RUH MONEY, SPENT MONTHLY, AMT NO, OF, MONTHS NO, OF, MONTHS NOOFMONTHSMONTHLY, AMT MONTHLY, AMT WERE, SAVINGS, BONDS, CASHED DURING, THIS, ACCOUNTING, PERIOD, YES and TOTAL, ASSETS, MUST, EQUAL, ITEM area.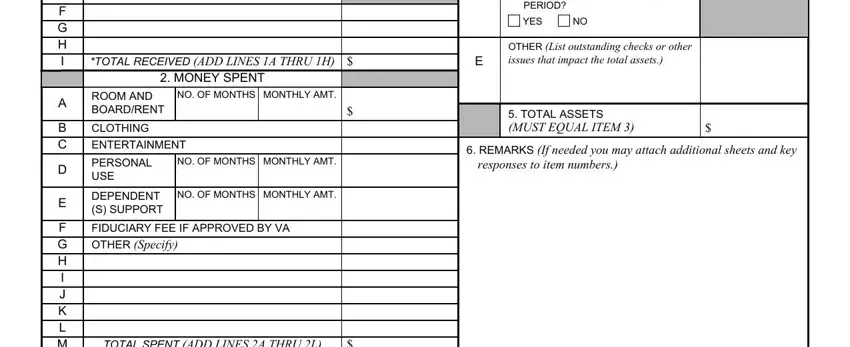 Note down any data you are required inside the area VA, FORM, DEC, Pb and Continued, on, Reverse

The LINE, NO DATE, OF, PURCHASE PURCHASE, LINE, NO DATE, OF, PURCHASE and PURCHASE field will be your place to include the rights and obligations of all parties.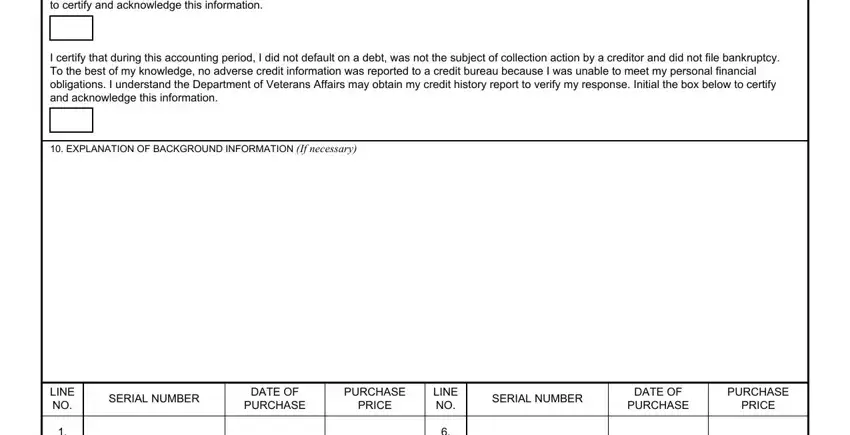 Finish the file by looking at these particular fields: LINE, NO SERIAL, NUMBER DATE, OF, PURCHASE PURCHASE, PRICE, LINE, NO SERIAL, NUMBER DATE, OF, PURCHASE PURCHASE, PRICE, and DATE.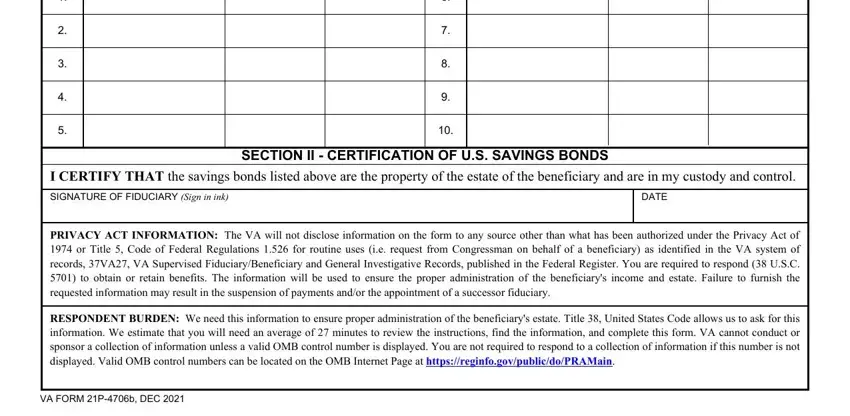 Step 3: After you've selected the Done button, your document is going to be readily available transfer to any kind of gadget or email address you identify.
Step 4: You can also make duplicates of the document tokeep away from different possible issues. Don't be concerned, we do not disclose or record your data.