We were developing the PDF editor with the notion of making it as simple to apply as it can be. That's the reason the process of creating the Va Form 22 8691 will likely to be simple carry out all of these actions:
Step 1: The initial step is to hit the orange "Get Form Now" button.
Step 2: Once you get into our Va Form 22 8691 editing page, there'll be all the functions you can undertake regarding your document in the top menu.
These particular areas are what you are going to create to obtain the ready PDF form.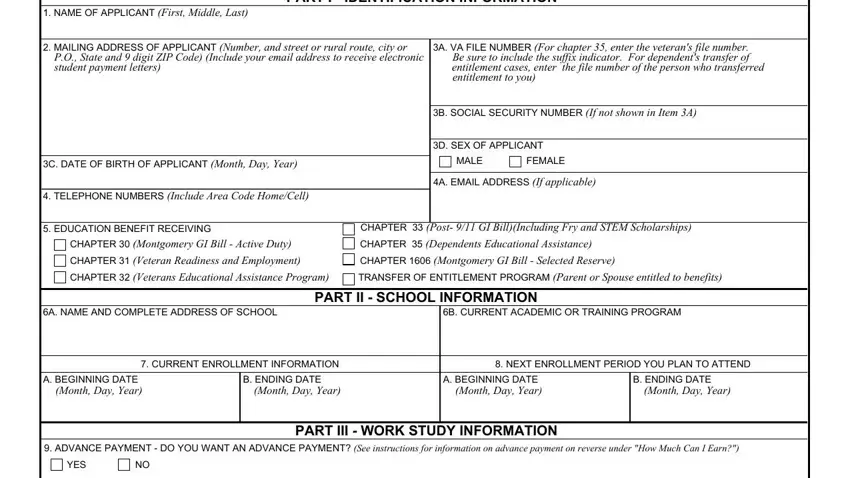 You need to fill up the HAVE YOU EVER PARTICIPATED IN THE, WORK SITE PREFERENCE Tell us the, YES, WORK EXPERIENCE Tell us about the, SPECIFY THE DAYS AND HOURS DURING, WHEN AVAILABLE From To, DAYS MONDAY TUESDAY, WEDNESDAY, THURSDAY, FRIDAY, QUALIFICATIONS Tell us about any, SIGNATURE OF APPLICANT Sign in, DATE SIGNED, and PRIVACY ACT INFORMATION VA will area with the necessary details.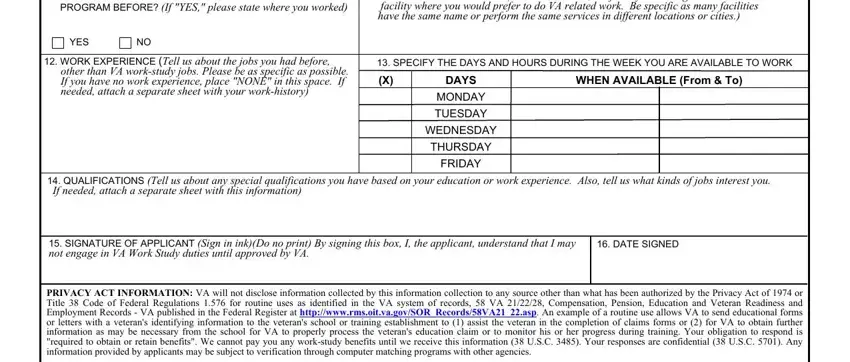 The system will request for additional information in order to quickly complete the box Respondent Burden We need this, VA FORM APR, and SUPERSEDES VA FORM NOV WHICH.

Step 3: As soon as you are done, choose the "Done" button to upload the PDF form.
Step 4: Make sure to stay clear of possible future worries by producing a minimum of a couple of copies of the file.