We were developing our PDF editor with the notion of allowing it to be as quick to work with as it can be. That's the reason the procedure of filling in the Va Form 26 1817 will be smooth perform all of these steps:
Step 1: Search for the button "Get Form Here" on the following webpage and hit it.
Step 2: Now you will be within the file edit page. You can include, alter, highlight, check, cross, add or delete areas or words.
You'll have to provide the following information in order to fill out the file: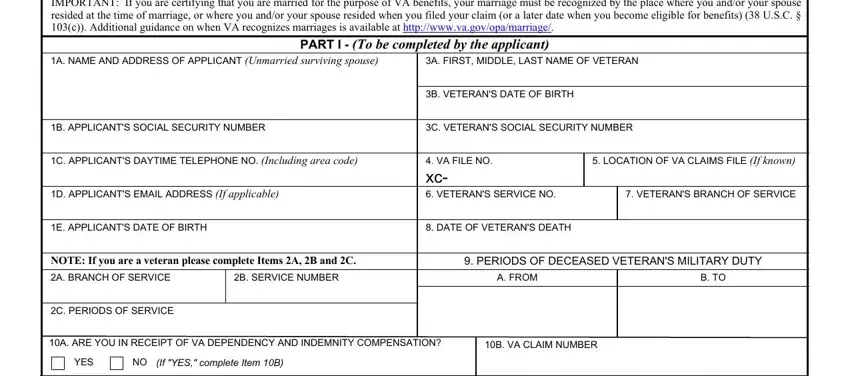 Include the asked particulars in the HAVE YOU PREVIOUSLY APPLIED FOR, ELIGIBILITY FOR LOAN GUARANTY, HAVE YOU PREVIOUSLY RECEIVED A, YES, HAVE YOU PREVIOUSLY SECURED A VA, YES, If YES complete Items and, ADDRESS OF PROPERTY, VA LOAN NUMBER, DATE OF LOAN Month Year, YES, INDICATE WHAT YOU ARE SEEKING A, PURCHASE LOAN, CASH OUT REFINANCE LOAN, and INTEREST RATE REDUCTION REFINANCE segment.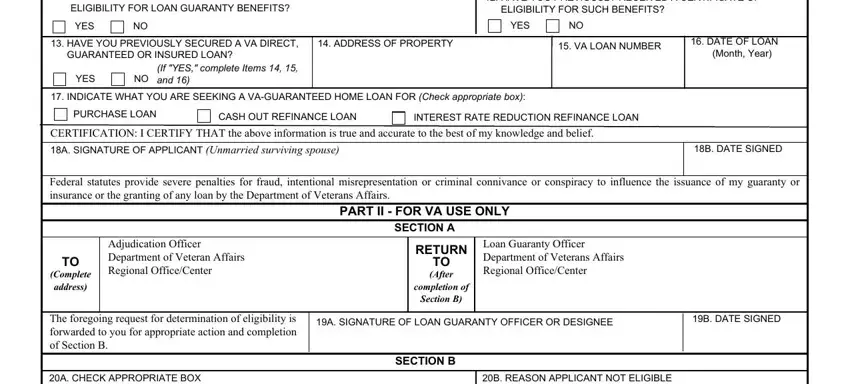 The application will ask for more information with the intention to effortlessly complete the area A CHECK APPROPRIATE BOX, B REASON APPLICANT NOT ELIGIBLE, THE ABOVE NAMED DECEASED VETERAN, SIGNATURE, TITLE, DATE, VA FORM DEC, SUPERSEDES VA FORM FEB WHICH, and Page.

As part of section RESPONDENT BURDEN We need this, VA FORM DEC, and Page, identify the rights and obligations.

Step 3: As soon as you click on the Done button, the finished document is conveniently transferable to any kind of of your devices. Or alternatively, you may send it by means of email.
Step 4: You should generate as many duplicates of your file as you can to stay away from possible troubles.