We were designing this PDF editor with the idea of allowing it to be as quick make use of as possible. Therefore the process of filling out the printable vehicle inspection checklist is going to be smooth follow the next steps:
Step 1: The first thing will be to hit the orange "Get Form Now" button.
Step 2: Now you will be on your form edit page. You can include, enhance, highlight, check, cross, insert or delete fields or words.
To complete the printable vehicle inspection checklist PDF, enter the content for all of the segments: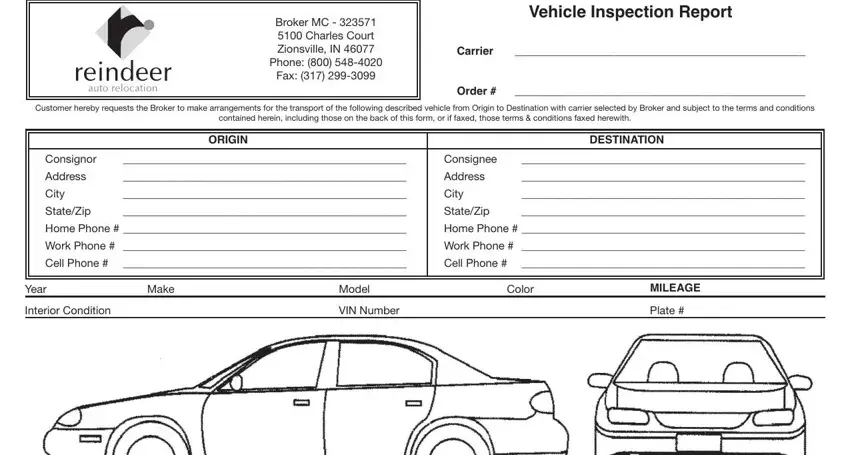 The program will expect you to prepare the Top, of, Vehicle B, Bent, FF, Foreign, Fluid G, Gouged, RU, Rust BR, Broken, L, LooseS, Scratched CC, utM, Missing, SL, Soiled CR, Cracked, P, Pitted, ST, Stained D, Dented, PC, Paint, ChipS, W, Swirl, Marks F, Faded, R, Rubbed, T, Torn ORIGIN, NOTES and DESTINATION, NOTES part.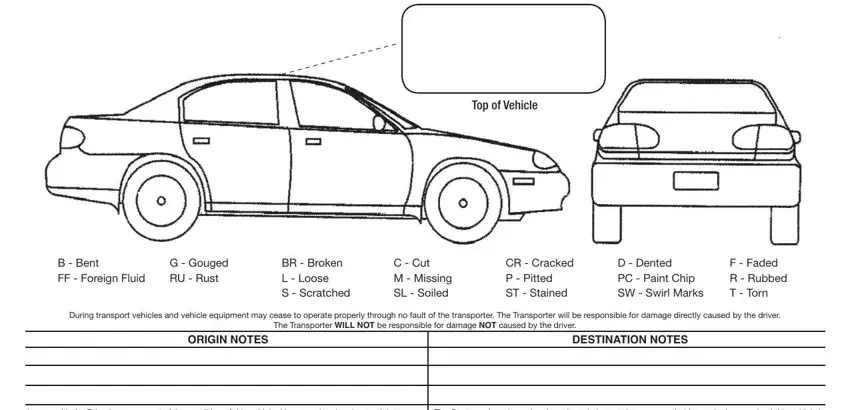 Identify the most important information on the Customers, Signature Drivers, Signature Date, Terminal, Signature Date, Drivers, Signature Date, Customers, Signature Date, Drivers, Signature Date, and Date field.

The area is where you can put both sides, ' rights and obligations.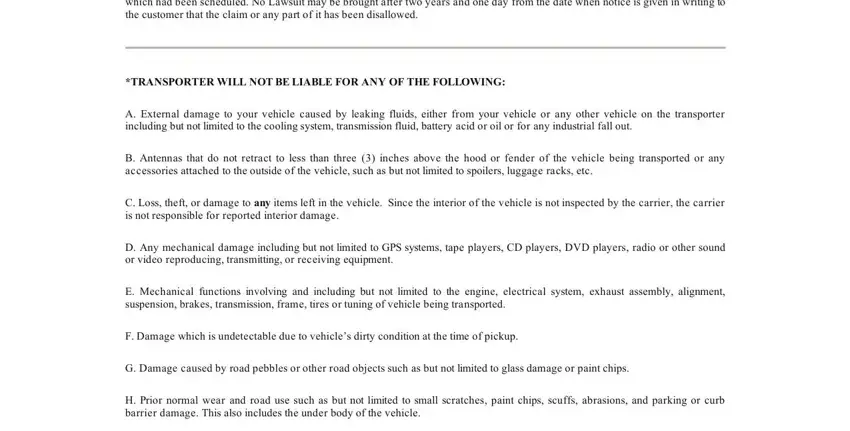 Step 3: As soon as you click on the Done button, the completed document is readily transferable to every of your devices. Or alternatively, you will be able to deliver it through email.
Step 4: Get copies of the form. This should protect you from possible misunderstandings. We don't read or distribute your details, as a consequence be sure it is protected.