Quite a few things can be easier than managing documentation through our PDF editor. There is not much you need to do to modify the verification of employment loss of income form - simply abide by these steps in the next order:
Step 1: Find the button "Get Form Here" and hit it.
Step 2: You're now on the form editing page. You may edit, add information, highlight certain words or phrases, put crosses or checks, and insert images.
Create the next parts to complete the form: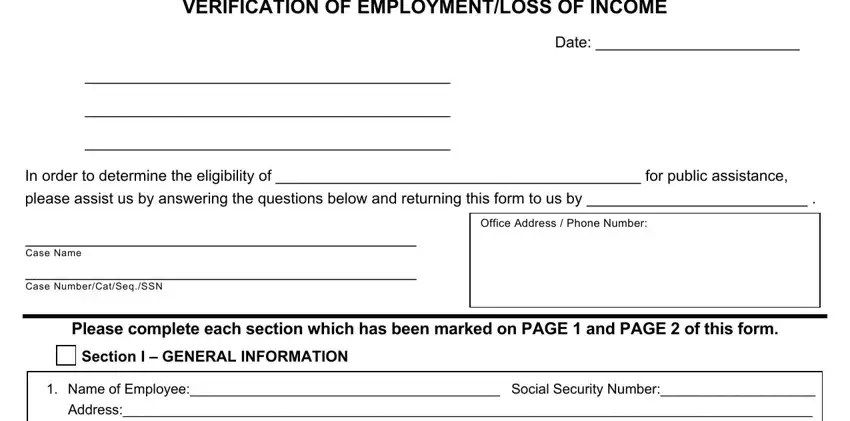 Make sure you fill in the A, How, often, is, was, the, employee, paid Day, Week, BiWeekly, Monthly, B, Rate, of, pay, per Other, Hr, Day, W, k, etc Explain, Does, did, employee, receive, tips Yes, No, If, yes, please, show, tips, in, Section, III Is, was, employment, seasonal Yes, and No, If, yes, season, begins, ends box with the necessary information.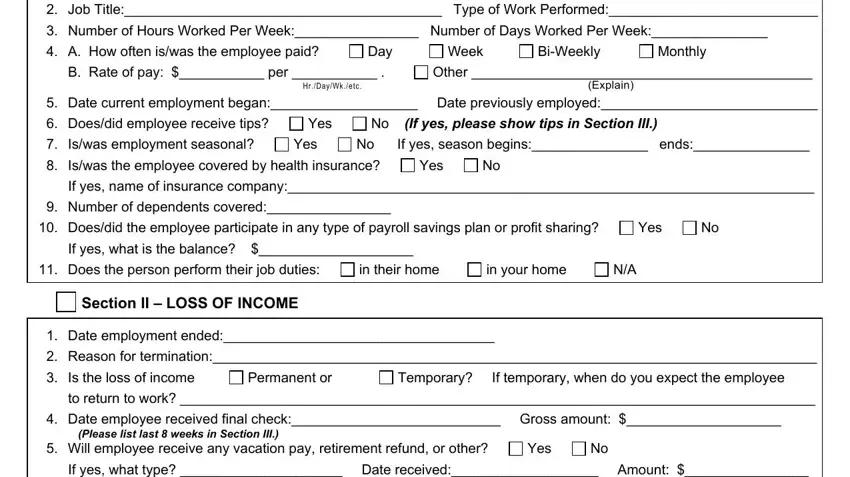 The system will request you to give certain relevant information to automatically fill out the part compensation, or, other Yes, No, If, yes A, Name, of, insurance, company B, Reason, for, benefits C, FES, PDF and Page, of

The Section, III, RECORD, OF, PAY, RECEIVED Pay, Period, Ending Date, Pay, Received GROSS, Earnings No, of, Regular, Hours, Worked Rate, of, Pay No, of Overtime, Hours, Rate, of, Pay, for Overtime, Tips, Earned, Income and Credit, EI, C area is the place where all parties can insert their rights and obligations.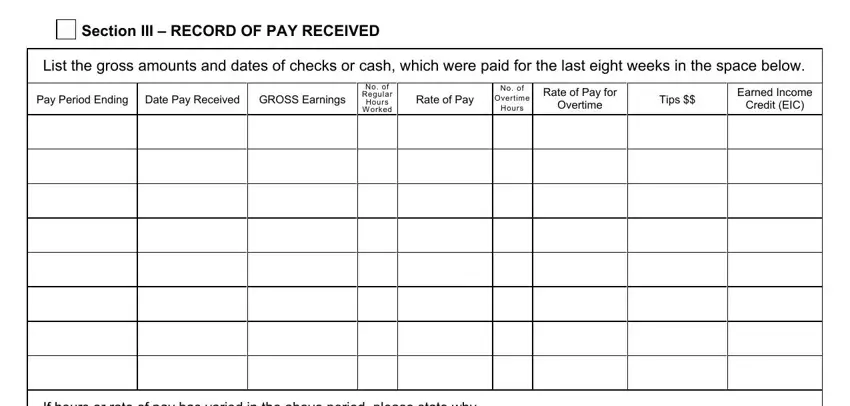 End by taking a look at the following areas and filling them in as needed: Section, IV, EMPLOYER, INFORMATION Signature, of, Employer Employers, Title Name, of, Business Telephone, Number Address, Date, Completed and Back, to, C, FES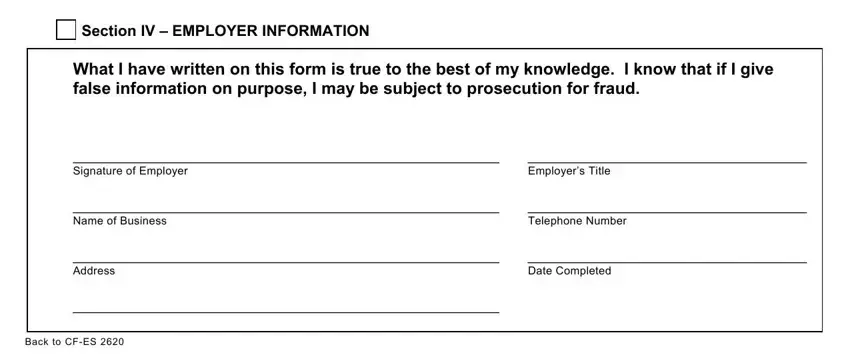 Step 3: Press "Done". Now you can upload the PDF document.
Step 4: Be sure to remain away from future misunderstandings by getting a minimum of a pair of copies of your file.