Filling in the roster lineup form file is not hard with this PDF editor. Try out these actions to prepare the document instantly.
Step 1: Choose the orange button "Get Form Here" on this web page.
Step 2: Now you are able to edit roster lineup form. You have a variety of options thanks to our multifunctional toolbar - you can add, delete, or customize the content, highlight its certain sections, as well as carry out other sorts of commands.
Fill out the roster lineup form PDF and provide the details for each and every area: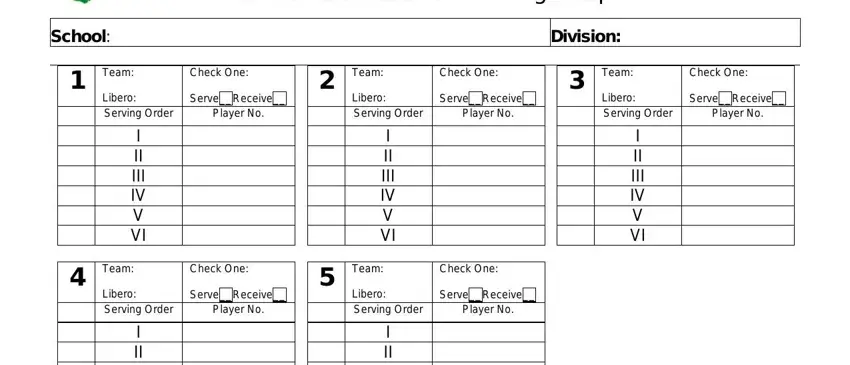 Write the essential particulars in the I II III IV V VI, I II III IV V VI, Hand to Official Scorer Only, NAME, and NUMBER box.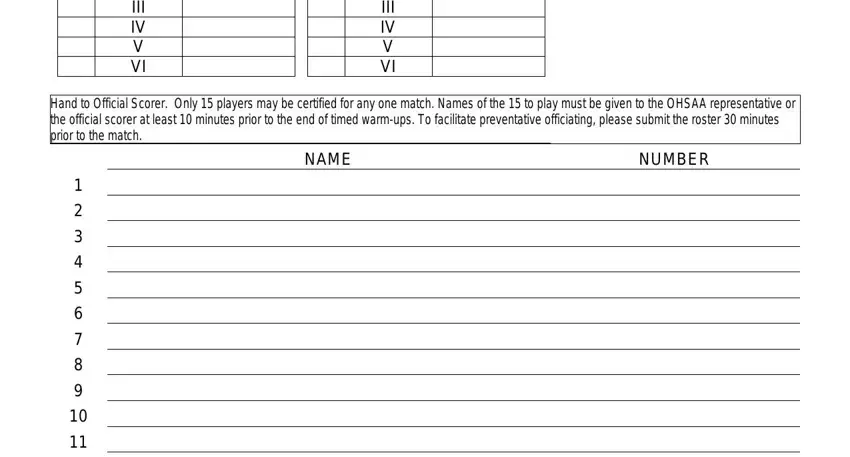 It's essential to write down particular data within the section SIGNATURE OF COACH.

Step 3: As soon as you hit the Done button, your finalized form can be easily transferred to any kind of your devices or to email chosen by you.
Step 4: It will be simpler to maintain duplicates of the file. You can rest easy that we are not going to share or read your particulars.