The notion around our PDF editor was to help it become as convenient as possible. You'll find the general process of filling out watershed recreation application really easy once you keep to these steps.
Step 1: Click the button "Get Form Here".
Step 2: So you will be on the file edit page. You'll be able to add, customize, highlight, check, cross, insert or delete fields or words.
To be able to prepare the document, type in the content the program will request you to for each of the following areas: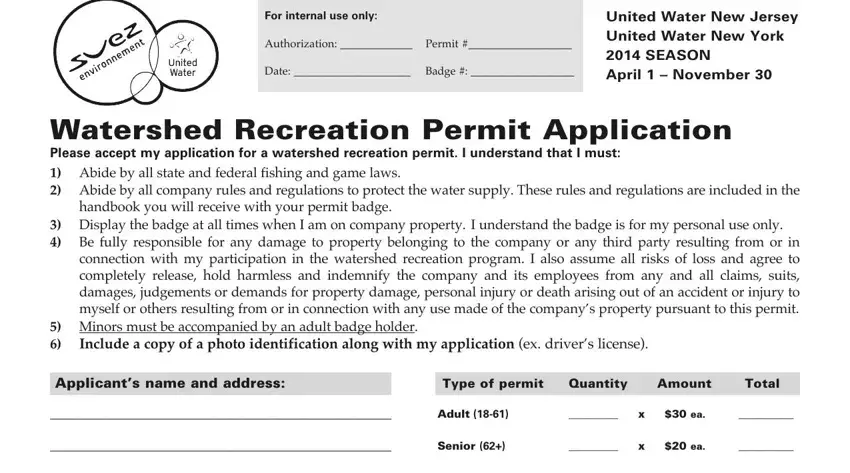 Write the information in Adult, xe, a Senior, xe, a Junior, xe, a Guests, Maximum xe, a Phone, number, Children, and, under FREE, Applicants, Signature Please, include, a, copy, of, a, photo, ID and Signature, of, Parent, Guardian, if, under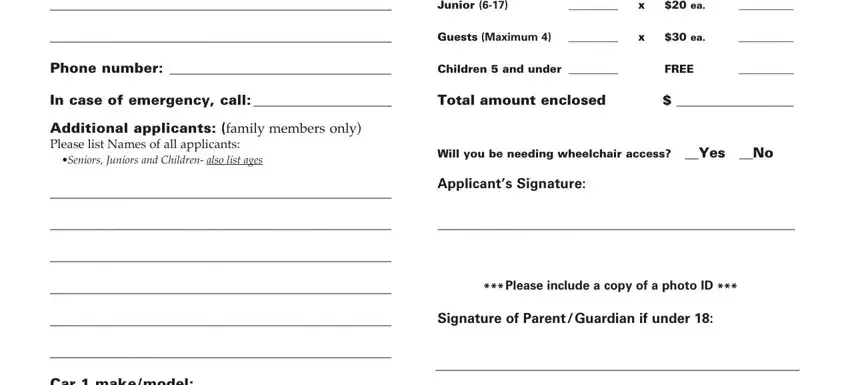 The application will request you to provide certain key data to effortlessly fill in the section Car, make, model Car, license, plate Car, make, model MAKE, CHECKS, PAYABLE, TO STAR, NET, NJ, NY Car, license, plate STAR, NET Watershed, Recreation, Program PO, Box and All, end, aleN, J

Step 3: Choose "Done". Now you may export your PDF form.
Step 4: Have at least a couple of copies of the document to keep away from all of the possible concerns.