You can create the wawa application pdf document with our PDF editor. The next steps may help you instantly prepare your document.
Step 1: Choose the orange button "Get Form Here" on this website page.
Step 2: When you have entered the editing page wawa application pdf, you should be able to discover all the options intended for the document within the top menu.
To obtain the document, type in the details the software will ask you to for each of the next sections: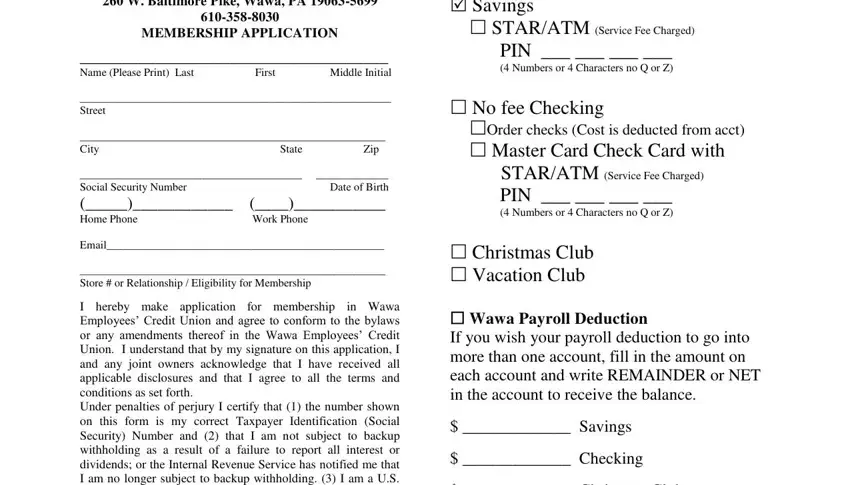 Fill in the I hereby make application in Wawa, Your Signature, Date, Joint Account Information Only, Middle Initial Name Please Print, First, Date of Birth Social Security, Joint Members Signature Over, Date, Christmas Club, Vacation Club, Total or Net Pay, Official Use Only, Cks System Denial Mailed Cks, and Disclosure Date By areas with any content that are required by the system.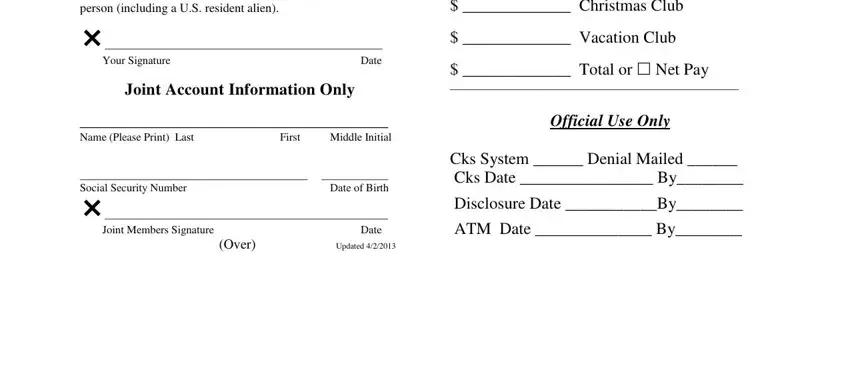 Step 3: Select "Done". You can now upload the PDF file.
Step 4: Create duplicates of the form - it can help you avoid possible future complications. And fear not - we do not display or look at the information you have.