It's straightforward to fill in the waterberg tvet college blanks. Our tool can make it pretty much effortless to edit any specific PDF. Down below are the basic four steps you need to take:
Step 1: First of all, click the orange "Get form now" button.
Step 2: At the moment you are on the file editing page. You may edit and add content to the document, highlight specified content, cross or check certain words, include images, put a signature on it, delete unrequired areas, or eliminate them entirely.
Make sure you enter the following details to complete the water, berg tv, et college PDF: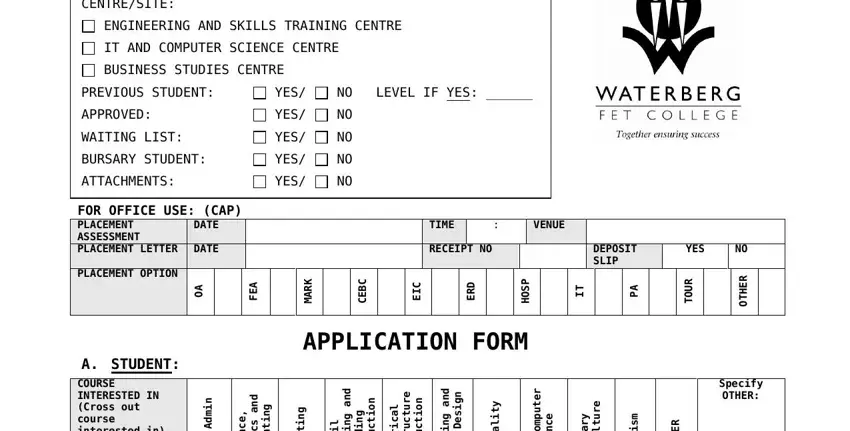 Write down the demanded particulars in the box dna, sci, mono, cE dna, gni, re, eni, gnE er, utc, ur, tsar, fn, I dna, gni, re, eni, gnE ng, is, eD, de, tale, R ret, up, moC, dna, TI HOUSE, NUMBER HOUSE, NUMBER BOX, NUMBER INITIALS, GENDER, MALE, FEMALE, S, AQA and YES, NO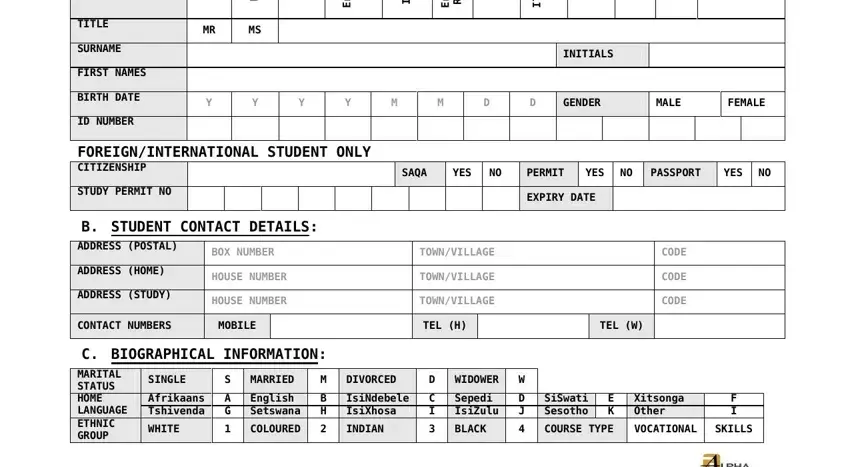 Note down the necessary particulars once you are within the D, HEALTH, ALLERGIES ASTHMA, PSYCHIATRIC, CHRONIC, MEDICATION DIABETES, NONE, MOBILE, BOX, NUMBER DOCTOR, NAME TOWN, VILLAGE DOCTOR, TEL, NO M, RMS, REV, DR, PROF INDICATE, RELATIONSHIP, TO, STUDENT INDICATE, RELATIONSHIP, TO, STUDENT and M, RMS, REV, DR, PROF segment.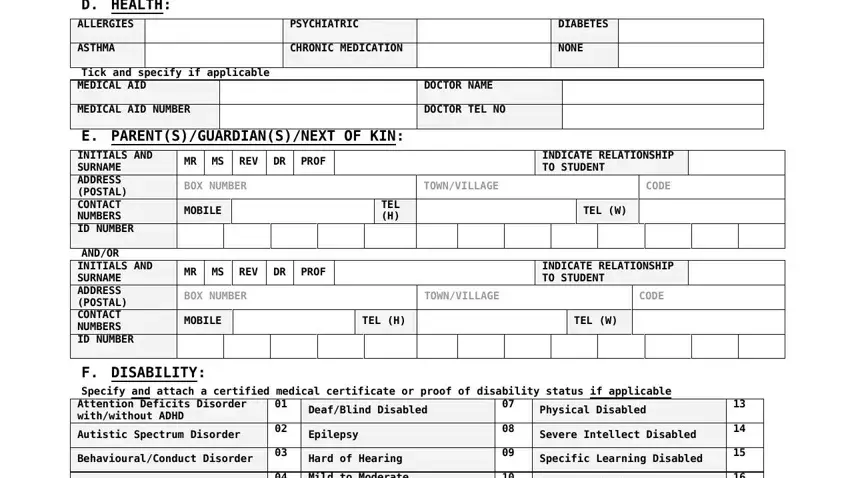 The Dyslexia, None, Indicate, name, of, school, above Cerebral, Palsied Deaf, Multiple, Disabled Partially, Disabled G, HIGHEST, GRADE, PASSED GRADE, STUDENT GRADE, STUDENT H, HOSTEL GRADE, STUDENT GRADE, STUDENT YES, and Date area is where each side can insert their rights and responsibilities.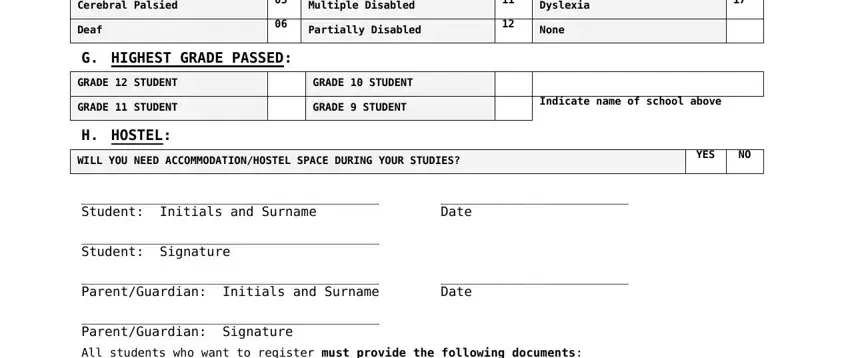 Step 3: As soon as you pick the Done button, your finished file is conveniently transferable to any of your devices. Alternatively, it is possible to deliver it via email.
Step 4: It's going to be safer to keep duplicates of your form. You can rest easy that we won't disclose or view your information.