worcester application service can be completed online effortlessly. Just open FormsPal PDF editor to complete the task in a timely fashion. Our professional team is always endeavoring to enhance the tool and ensure it is much faster for people with its multiple functions. Enjoy an ever-evolving experience today! Should you be looking to start, here is what it takes:
Step 1: Just hit the "Get Form Button" in the top section of this page to launch our form editor. This way, you'll find everything that is needed to fill out your document.
Step 2: This editor helps you customize PDF documents in many different ways. Enhance it by writing personalized text, adjust existing content, and put in a signature - all possible in minutes!
It is an easy task to complete the document with this helpful guide! This is what you have to do:
1. Complete the worcester application service with a number of essential blanks. Get all of the important information and ensure nothing is omitted!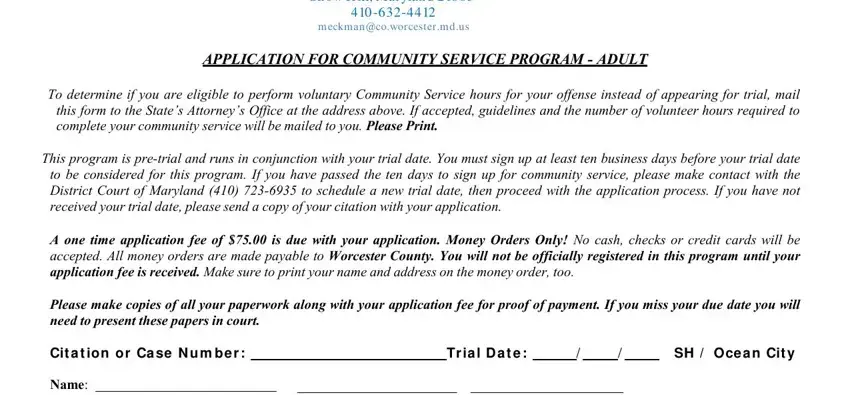 2. The third stage is to fill out the next few fields: Last, Mailing Address, Street, City, First, Middle, Unit Number, State, Zip Code, Cell, Telephone Number, Home, Birth Date You must be at the, Do you have any prior, and Yes.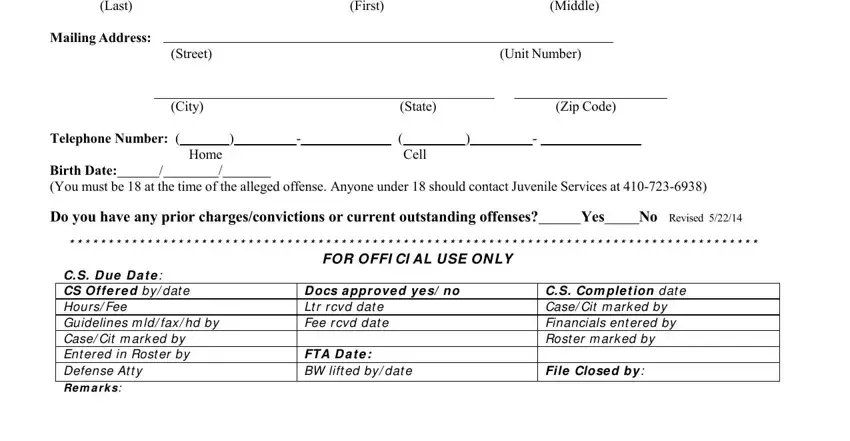 Those who work with this PDF frequently make errors while filling in Home in this area. Be sure to go over what you enter right here.
Step 3: Immediately after taking one more look at your fields, click "Done" and you're good to go! Join FormsPal today and instantly gain access to worcester application service, all set for download. All alterations you make are preserved , enabling you to customize the document at a later point if needed. We don't share or sell the details that you provide when working with forms at our website.