Whenever you desire to fill out Yukon Form Yg 3747Q F1, you don't have to install any kind of programs - simply try using our PDF editor. To make our tool better and simpler to work with, we continuously work on new features, considering feedback coming from our users. To begin your journey, take these basic steps:
Step 1: Firstly, open the tool by pressing the "Get Form Button" at the top of this webpage.
Step 2: The tool offers the capability to change your PDF form in a range of ways. Improve it by adding personalized text, correct original content, and put in a signature - all within several mouse clicks!
This form will involve specific information; in order to guarantee accuracy and reliability, you should take heed of the suggestions listed below:
1. To get started, once filling out the Yukon Form Yg 3747Q F1, begin with the section that features the next fields: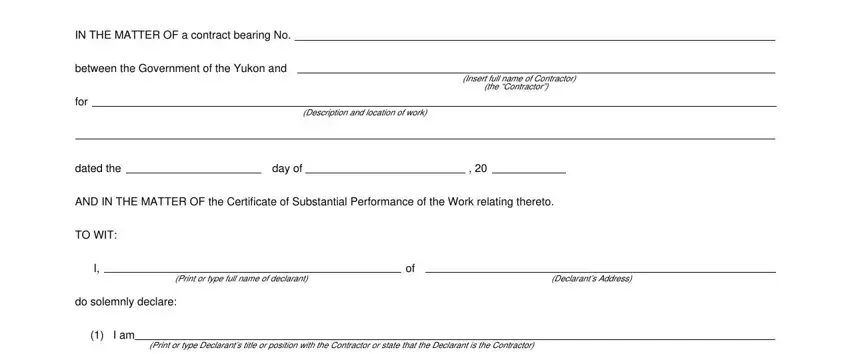 Step 3: After you've looked once more at the information in the fields, click on "Done" to complete your form. Find the Yukon Form Yg 3747Q F1 when you register online for a 7-day free trial. Quickly get access to the document within your personal cabinet, with any edits and changes being automatically synced! FormsPal guarantees your data confidentiality by using a protected method that in no way records or shares any sensitive information typed in. Be confident knowing your paperwork are kept safe every time you use our services!