Managing documents with this PDF editor is easier as compared to nearly anything. To update smuckers 100 year old the form, there isn't anything you need to do - just keep to the steps below:
Step 1: Search for the button "Get Form Here" on the following site and select it.
Step 2: You are now on the file editing page. You may edit, add content, highlight certain words or phrases, put crosses or checks, and include images.
For every single section, prepare the information asked by the program.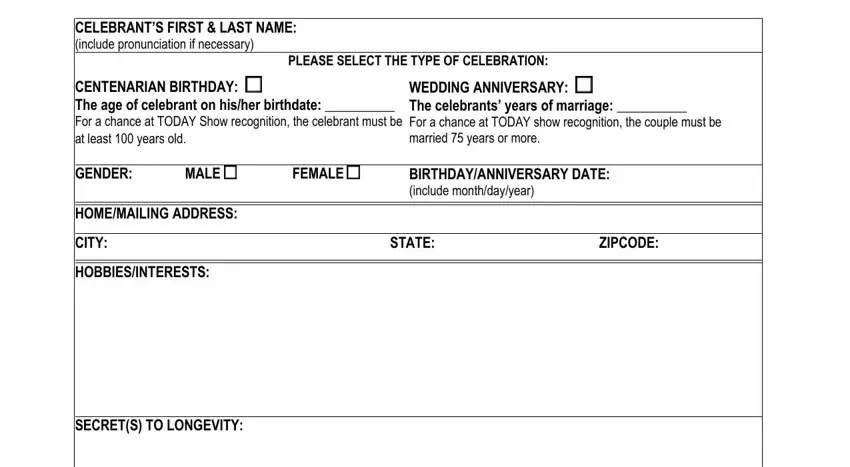 Provide the requested details in the area CITY: STATE: ZIP, CODE Indicate the key particulars in CITY: STATE: ZIP, CODE field.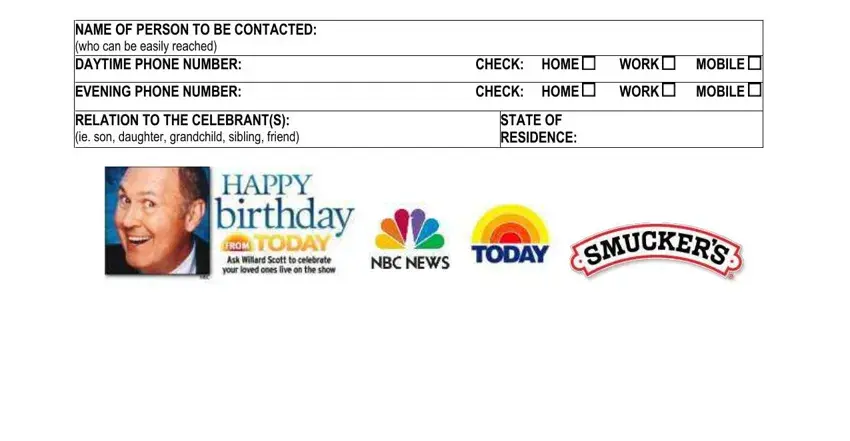 You will have to indicate the rights and obligations of all parties in part NAME OF PERSON TO BE CONTACTED:, WORK, MOBILE, EVENING PHONE NUMBER: CHECK: HOME, WORK, MOBILE, RELATION TO THE CELEBRANT, S (ie, and STATE OF RESIDENCE:.

Step 3: When you have hit the Done button, your file will be readily available transfer to any device or email address you indicate.
Step 4: Be sure to avoid future difficulties by creating around two duplicates of the file.