The pd form filling in procedure is quick. Our PDF tool allows you to use any PDF document.
Step 1: The page includes an orange button that says "Get Form Now". Simply click it.
Step 2: You will discover each of the functions which you can take on the file once you've got entered the pd form editing page.
The following parts will compose the PDF template that you'll be completing: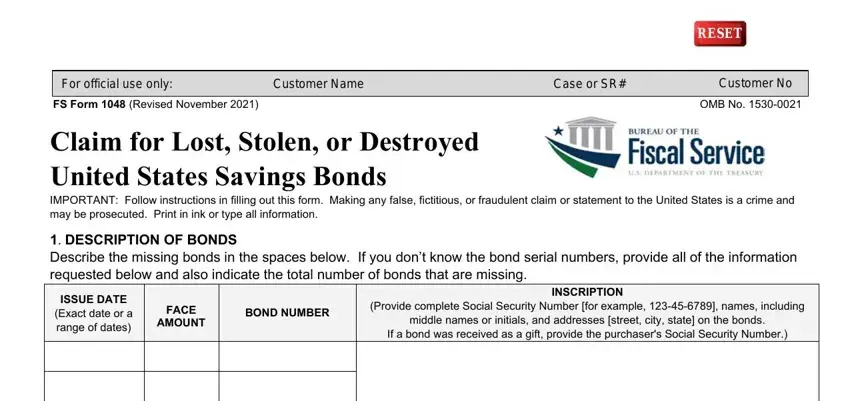 Make sure you provide the crucial details in the The bonds were:, Lost Stolen ⇒ Date of Theft: , Was a police report filed, Yes No If Yes, When was the loss discovered, Who had the bonds last and why, Where were the bonds last placed, When were the bonds last seen, Were any identification documents, Yes, If Yes, Are you named on the bonds, Yes, No If Yes, and Describe your authority: space.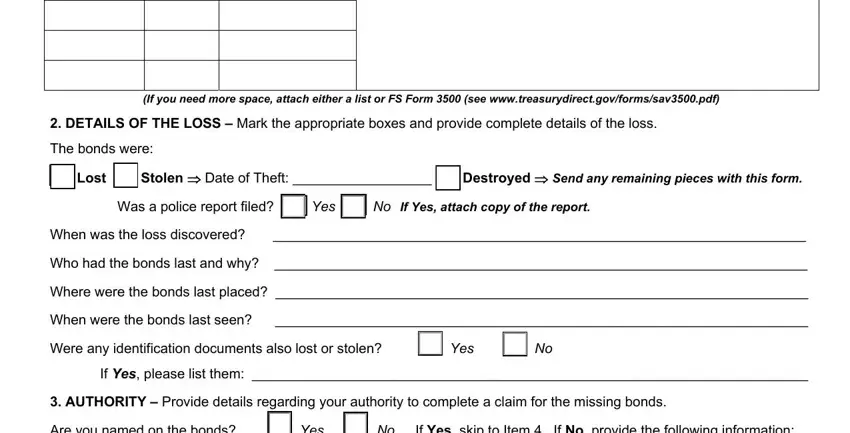 The software will require for additional information in order to effortlessly fill out the box What is the minor's:, Name: DOB, Social Security Number, FS Form 1048, and Department of the Treasury |.

The What is your relationship to the, Does the minor live with you, If No, (Name), (Relationship to Minor), (Address), Who provides the minor's chief, (Name), (Relationship to Minor), (Address), Are both parents able to sign the, Yes, If Yes, Why are you unable to obtain the, and Did that parent have access to the section is where all parties can place their rights and obligations.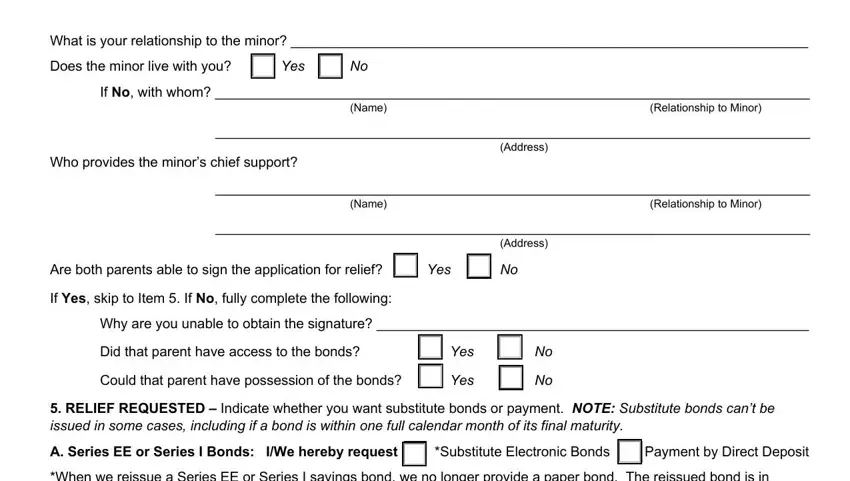 Finish by reading the next fields and filling them in accordingly: TreasuryDirect account number , Account name , Social Security Number or Employer, NOTE: You may add a secondary, and TAX LIABILITY: If the name of a.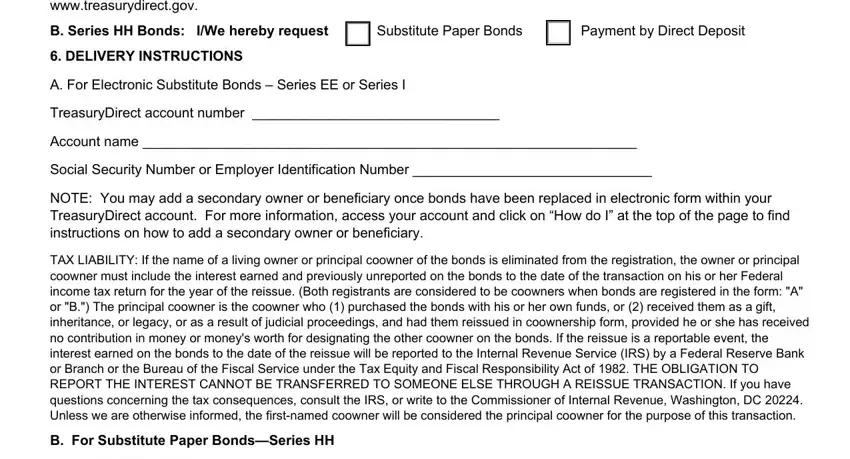 Step 3: Select "Done". You can now transfer your PDF document.
Step 4: You can generate copies of your form torefrain from different possible issues. Don't be concerned, we do not distribute or record your information.