The procedure of filling in the exterior appraisal is actually comparatively uncomplicated. We ensured our PDF tool is not difficult to work with and helps fill out any sort of PDF within minutes. Read about some of the simple steps you will have to follow:
Step 1: You should press the orange "Get Form Now" button at the top of this page.
Step 2: Right now, you can start modifying the exterior appraisal. Our multifunctional toolbar is at your disposal - insert, remove, change, highlight, and do various other commands with the text in the form.
To be able to complete the file, type in the information the program will require you to for each of the appropriate parts: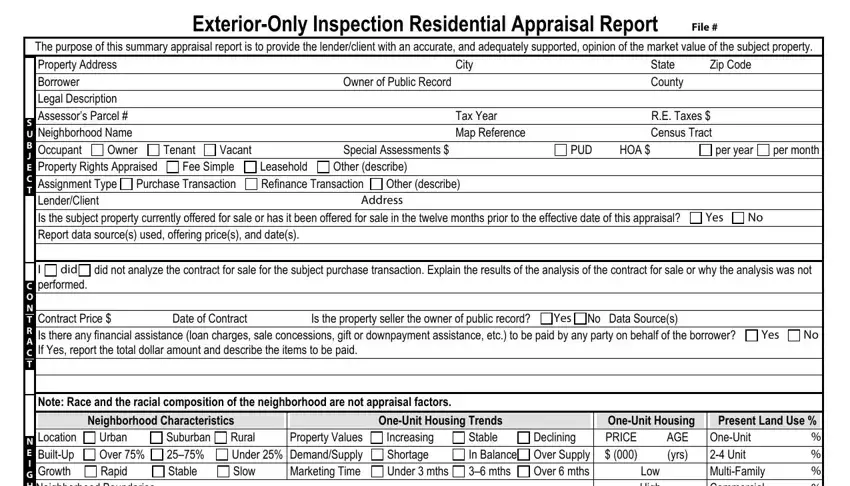 Include the asked information in the Location BuiltUp Growth, Neighborhood Description, Low High Pred, Present Land Use, OneUnit Unit MultiFamily, Market Conditions including, Dimensions Specific Zoning, Area Zoning Description, Legal Nonconforming Grandfathered, Illegal describe, No Zoning, Legal, Shape, View, and Yes area.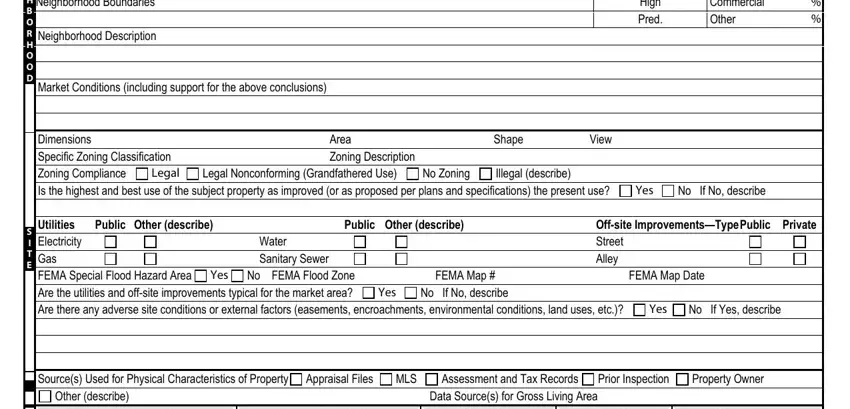 Write down all information you may need within the space General Description, General Description, Heating Cooling, Amenities, Car Storage, Units One One with Accessory Unit, Concrete Slab Full Basement, Crawl Space Finished Finished, HWBB, FWA Radiant Other, Under Const Exterior Walls Roof, Existing Design Style Year Built, Central Air Conditioning, Bedrooms, and Baths.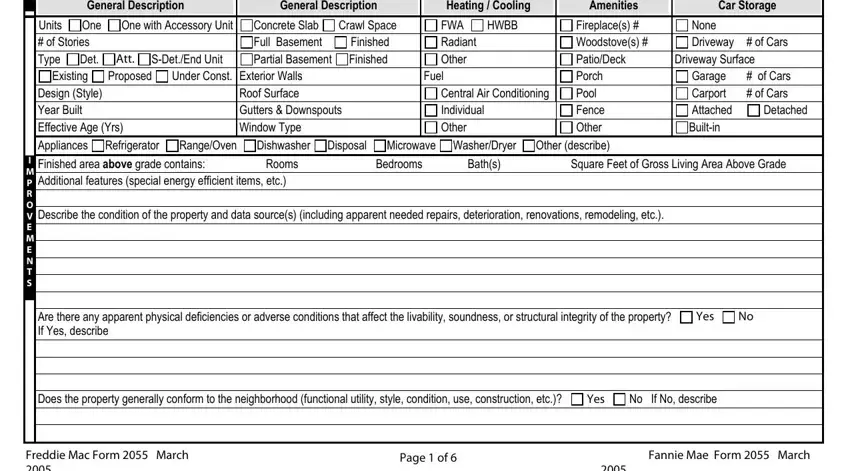 In part ExteriorOnly Inspection, File, There are comparable properties, COMPARABLE SALE, COMPARABLE SALE, COMPARABLE SALE, SUBJECT, DESCRIPTION, DESCRIPTION, Proximity to Subject Sale Price, Total Bdrms Baths Total Bdrms Baths, sq ft, sq ft, sq ft, and sq ft, define the rights and responsibilities.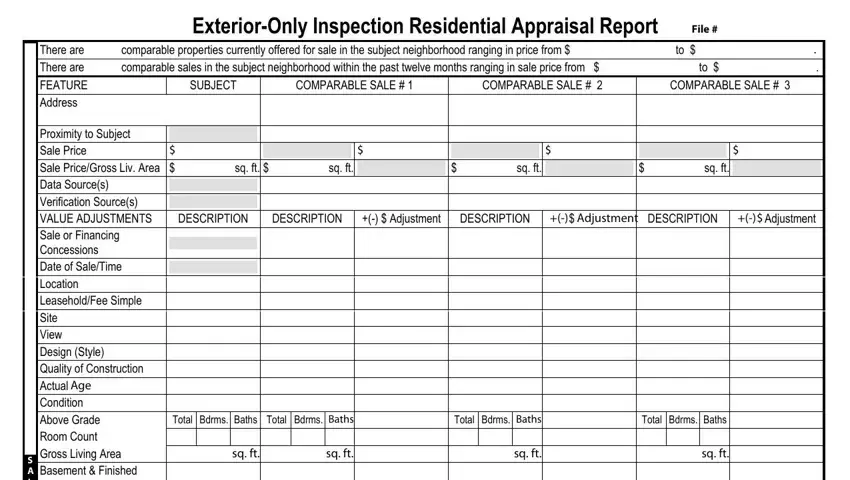 Look at the fields Proximity to Subject Sale Price, Net Adjustment Total Adjusted Sale, did, Net Adj Gross Adj, Net Adj Gross Adj, Net Adj Gross Adj, did not research the sale or, did, did not reveal any prior sales or, My research Data sources My, did not reveal any prior sales or, COMPARABLE SALE, COMPARABLE SALE, SUBJECT, and ITEM and next complete them.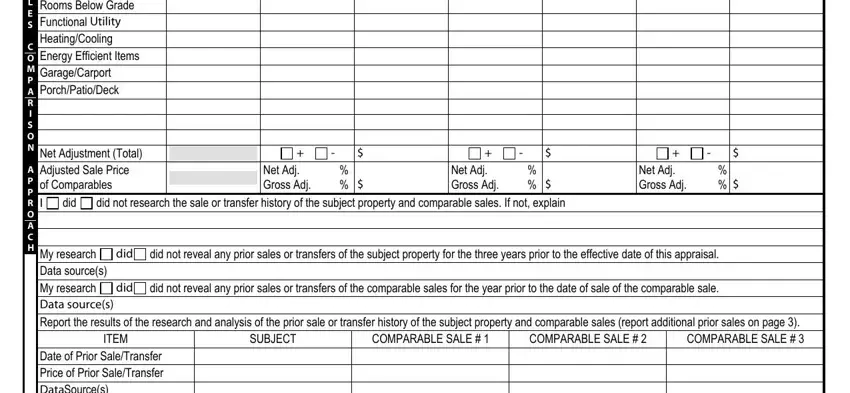 Step 3: After you click on the Done button, your finished file is conveniently exportable to each of your devices. Alternatively, you can send it using mail.
Step 4: Prepare a duplicate of each single file. It will certainly save you time and assist you to refrain from troubles in the long run. Also, your data is not used or checked by us.