The 24 fillable completing process is very simple. Our PDF tool enables you to use any PDF document.
Step 1: Find the button "Get Form Here" on the website and select it.
Step 2: So, you can begin editing the 24 fillable. Our multifunctional toolbar is at your disposal - add, eliminate, adjust, highlight, and carry out various other commands with the content material in the document.
The following sections will make up the PDF document: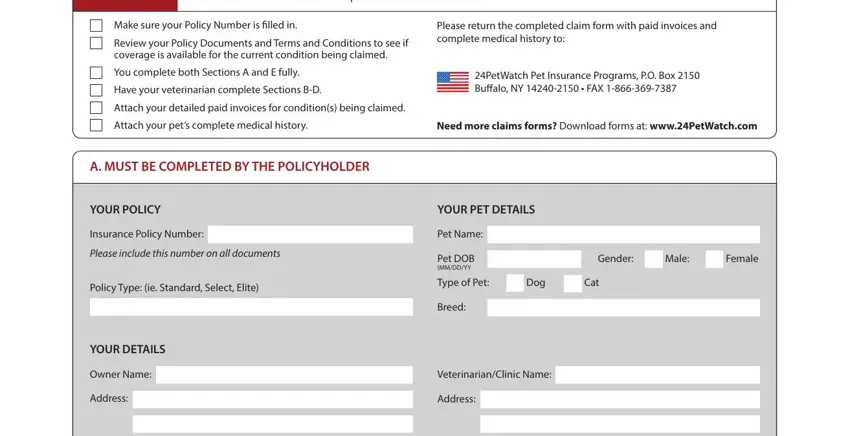 Provide the demanded information in Date Signs and Symptoms First, Has the pet been treated for this, Is there likely to be ongoing, Medical Claim 1, Medical Claim 2, Yes, If Yes, Yes, DD, MM, YY Yes, If Yes, DD, MM, YY Yes, Has this pet had an annual, Yes, How long has this pet been a, Less than 12 months, More than 12 months, If this pet was referred to you, Pet, s Weight: _____, Lbs, Body Condition Score (BCS): _____, 1, 5 Scale (1 = emaciated, 1, 9 Scale (1 = emaciated, and 3 1 0 2 1 0 d e 7 2 1 1 part.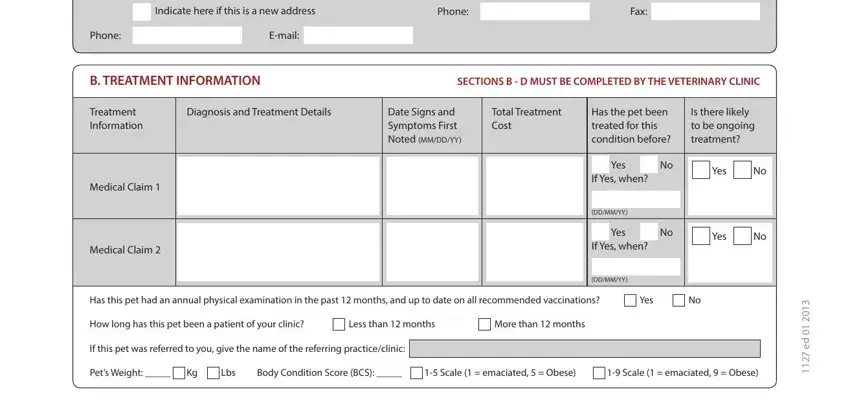 The application will demand you to put down particular key particulars to instantly fill out the field yes, If so, CLINIC STAMP, I certify that the details above, Signature of veterinarian:, Date DD, MM, YY and I declare that my veterinarian.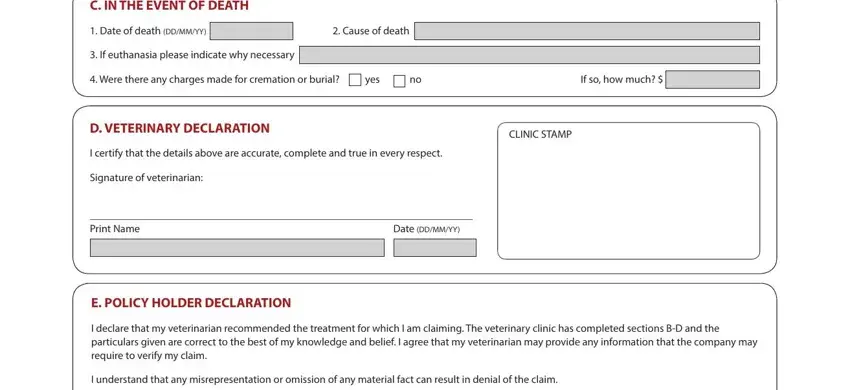 The I understand that any, My total claim submitted is $, Signed (policy holder), Date DD, MM, YY If you are claiming for the death, Applicable in Arizona For your, Applicable in Arkansas, Any person who knowingly and with, Applicable in Indiana A person who, Applicable in Minnesota A person, Applicable in Nevada Pursuant to, Applicable in California For your, Applicable in Colorado It is, Applicable in New Hampshire Any, and Applicable in New York Any person section should be used to put down the rights or responsibilities of each party.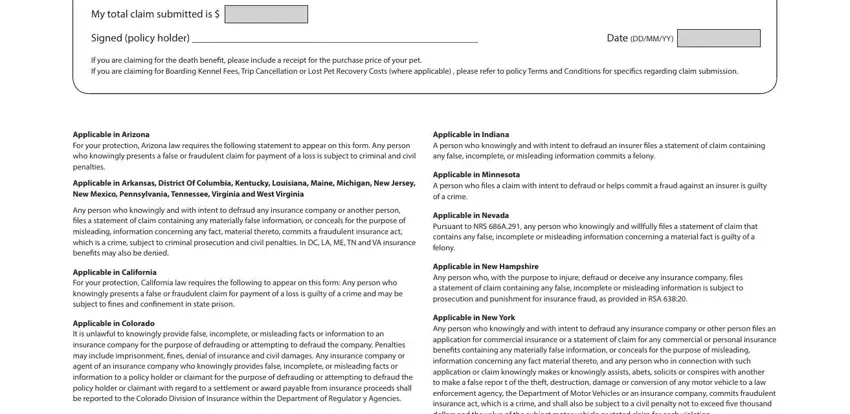 Step 3: Select the button "Done". Your PDF form may be transferred. You can obtain it to your device or send it by email.
Step 4: Come up with a duplicate of any form. It's going to save you some time and enable you to remain away from issues down the road. Keep in mind, your details won't be used or viewed by us.