The paychex 401k terms of withdrawal filling out process is effortless. Our PDF editor enables you to use any PDF form.
Step 1: To begin with, pick the orange "Get form now" button.
Step 2: So, you are on the document editing page. You may add content, edit current data, highlight specific words or phrases, put crosses or checks, insert images, sign the document, erase unwanted fields, etc.
You'll need to type in the following details so you can fill out the template: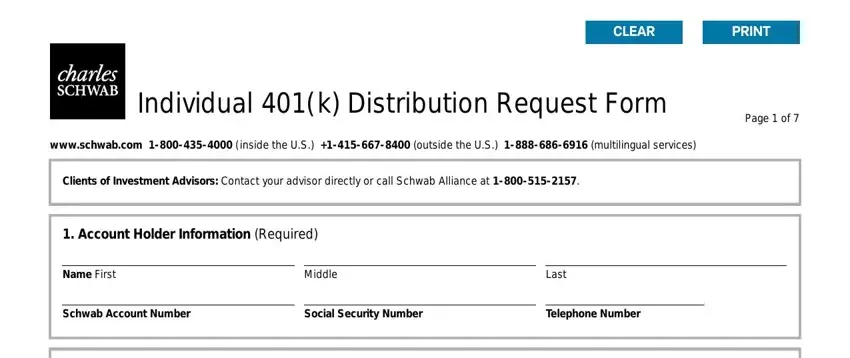 Write down the requested particulars in Name and Address, Name and Address, Name and Address, QP, 401, k Plan 403, b Plan, 403, a Plan 457, b Plan, Traditional IRA Roth IRA, Traditional IRA Roth IRA, Account Number Account Number , NOTE: Eligible roll, over WITHHOLDING ELECTION Form W, 4, P OM, B NOTE: This Withholding Election, Do not withhold Federal Income Tax, Do not withhold State Income Tax, Withholding Rate % (must be at, and AUTHORIZATION section.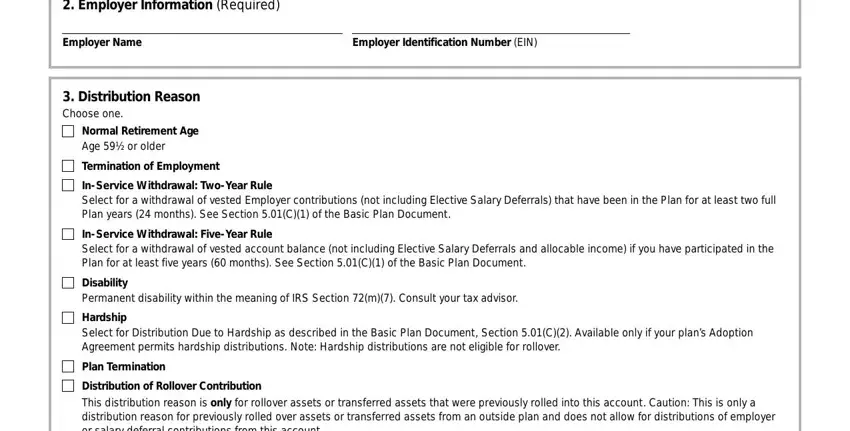 You will be asked to write down the information to help the program prepare the area Plan Administrator Use Only Date, Termination, Attainment of Normal Retirement Age, Disability, Signature of Plan Administrator , Page 1 of 2, and ©2007 As, census

The area Periodic distributions are treated, Withholding Allowances Marital, Single Married Married, Additional dollar amount to be, Non, periodic Distributions If you, Remember that there are penalties, Authorization You must authorize, Plan Administrator Use Only Please, Please sign and date the form to, Page 2 of 2, and ©2007 As, census is where to indicate each side's rights and obligations.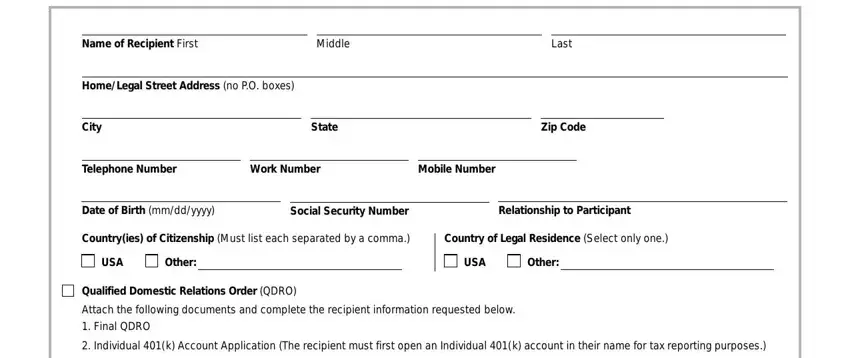 Step 3: As soon as you pick the Done button, the completed file is conveniently transferable to each of your devices. Or, you can easily deliver it via email.
Step 4: Try to make as many duplicates of the form as you can to prevent future misunderstandings.