You'll find nothing hard concerning working with the form irs printable when you use our PDF editor. By taking these easy steps, you'll get the ready PDF file in the shortest time period feasible.
Step 1: The page contains an orange button saying "Get Form Now". Please click it.
Step 2: Once you've got entered the editing page form irs printable, you should be able to discover all of the options available for the file at the top menu.
For every single segment, fill out the information demanded by the platform.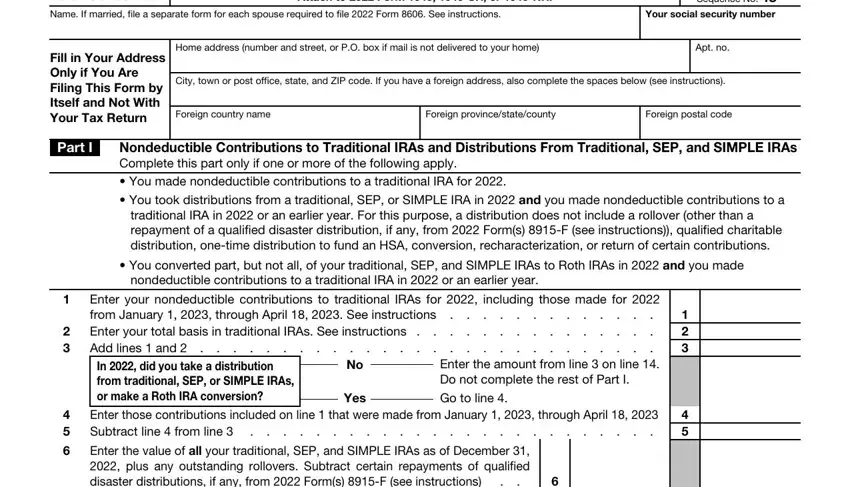 Note the details in Enter your nondeductible, Do not complete the rest of Part I, ▶ Go to line 4, Yes, Enter those contributions included, Enter the value of all your, Enter your distributions from, and Enter the net amount you converted.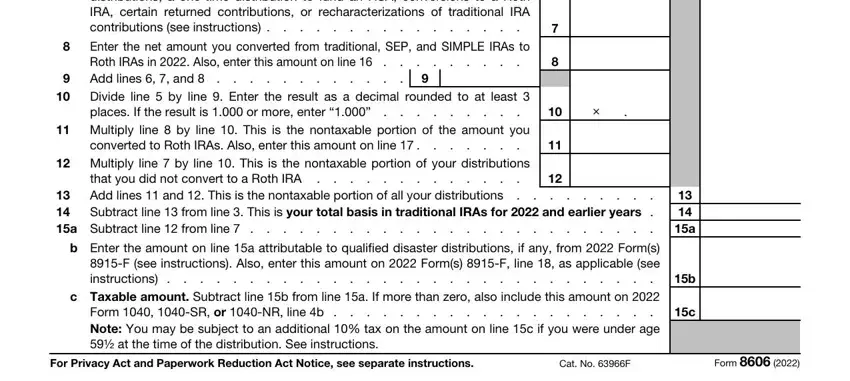 The application will require you to include certain necessary info to easily submit the part Enter the net amount you converted, 12 13 14 15 a Subtract line 12, Enter the amount on line 15a, 13 14 15a, 15b, 15c, For Privacy Act and Paperwork, Cat, and Form 8606 (2020).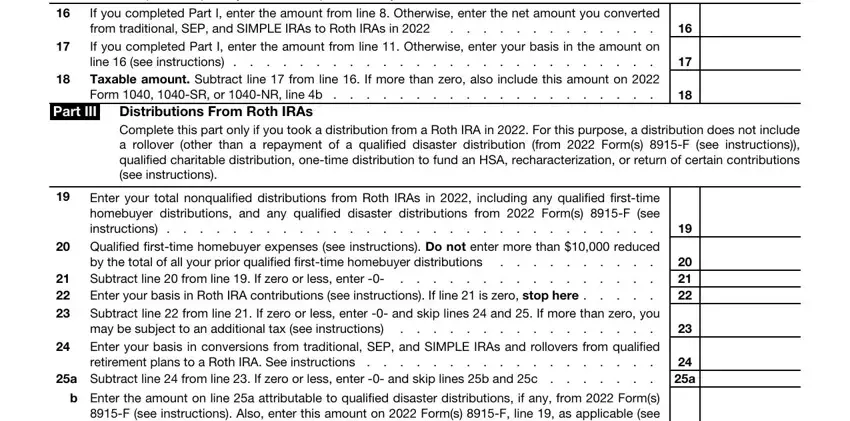 The If you completed Part I, Part III, Distributions From Roth IRAs, and Enter your total nonqualified area has to be used to record the rights or responsibilities of each party.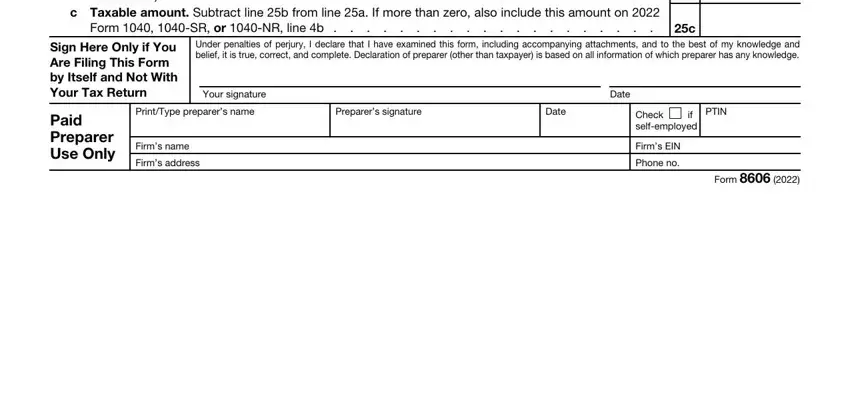 Fill out the file by reviewing the following fields: Enter your total nonqualified, b c, Enter the amount on line 25a, 24 25a, 25b, 25c, Under penalties of perjury, ▲ Date, Check if self-employed, PTIN, Firm's EIN ▶, Phone no, Sign Here Only if You Are Filing, ▲ Your signature, Paid Preparer Use Only, Print/Type preparer's name, Preparer's signature, Date, Firm's name ▶, and Firm's address ▶.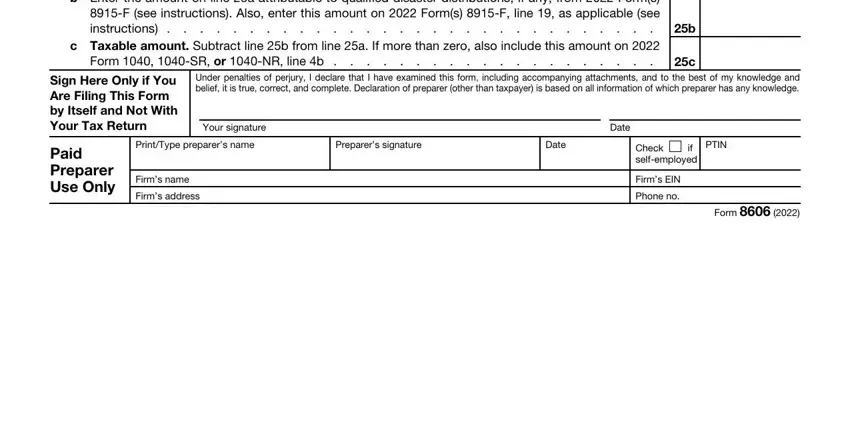 Step 3: When you have selected the Done button, your document will be obtainable for upload to each electronic device or email you identify.
Step 4: You can also make duplicates of your form tostay away from all future problems. Don't worry, we don't reveal or record your information.