The 8974 tax form filling out course of action is quick. Our software lets you work with any PDF file.
Step 1: Get the button "Get Form Here" and select it.
Step 2: You are now able to modify 8974 tax form. You possess plenty of options with our multifunctional toolbar - you can include, erase, or change the content material, highlight the particular components, and perform several other commands.
The next areas are included in the PDF form you'll be creating.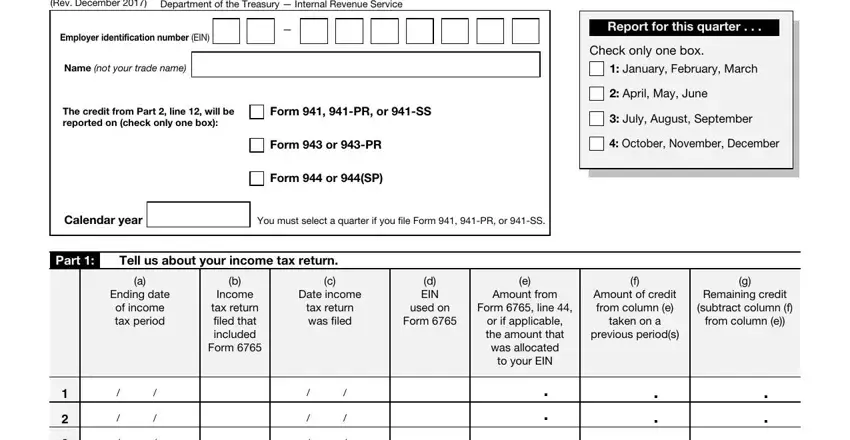 Provide the necessary data in the Add lines 1(g) through 5(g) and, Part 2:, Determine the credit that you can, Enter the amount from Part 1, Enter the amount from Form 941, Enter the amount from Form 941, 10 Add lines 8 and 9, 11 Multiply line 10 by 50% (0, if you're a third-party payer of, check this box, and if you received a Section 3121(q) area.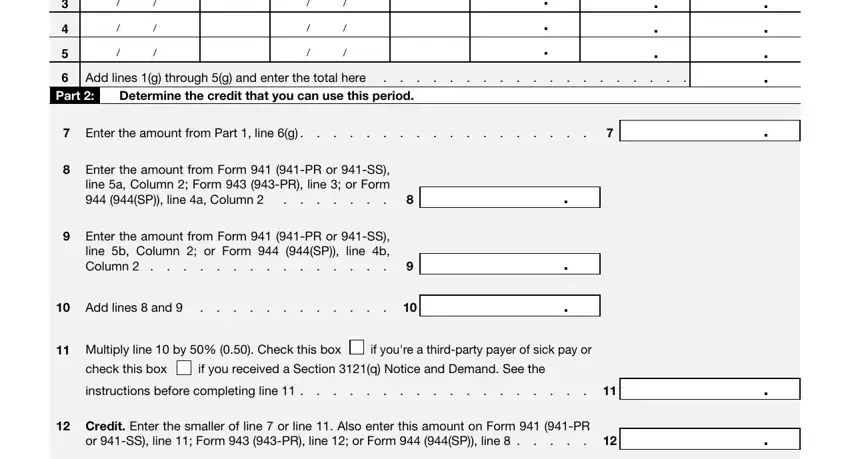 The application will ask for more information with the intention to quickly fill in the part check this box, if you received a Section 3121(q), instructions before completing, 12 Credit, or 941-SS), For Paperwork Reduction Act, www, Cat, and Form 8974 (Rev.

Step 3: Choose the Done button to save your form. At this point it is obtainable for export to your device.
Step 4: To prevent different hassles in the foreseeable future, be sure to generate up to two or three duplicates of the file.