The filling in the aao transfer form fillable is quite quick. Our experts made sure our software is easy to understand and helps complete virtually any document in a short time. Below are several steps you'll want to follow:
Step 1: To begin with, click the orange "Get form now" button.
Step 2: Now you are going to be within the file edit page. It's possible to add, enhance, highlight, check, cross, insert or erase fields or phrases.
Provide the data demanded by the system to fill in the file.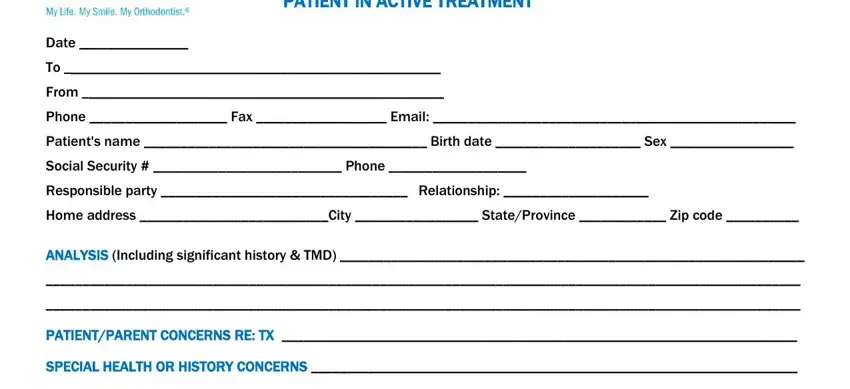 You need to complete the ANALYSIS (Including significant, APPLIANCES, Appliance (type, Date bands and/or brackets placed:, Mand, Bonding Agent, Cementing Agent, Current archwire size and type: Max, Mand, Extraoral type and dates initiated, Hours requested, Intraoral elastics, Hours requested, Removable appliance type and dates, Hours requested, PATIENT COOPERATION, Oral hygiene, Headgear, Elastics, Appointments, Broken appliances, and Patient's attitude toward treatment field with the requested information.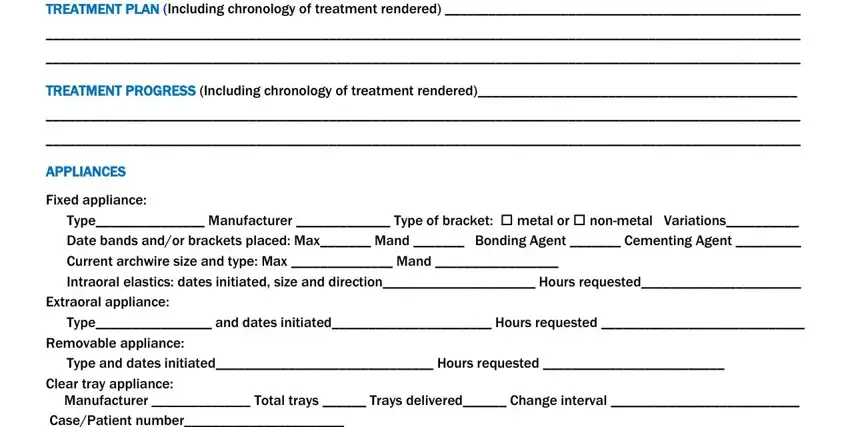 Type in all details you may need within the section Patient's attitude toward treatment, Suggestions for patient motivation, ACTIVE TX TIME ESTIMATES Original, Remaining, % of active treatment completed, ACTIVE TREATMENT RECOMMENDATIONS, © American Association of, and Transfer – Active 5/00 Reviewed.

Please record the rights and responsibilities of the parties in the FINANCIAL, Closed, Open End (Fixed), Other, Fees: Active, Extras, Terms, Third party payment, Total charges before transfer, Total amount paid before transfer, Unpaid amount still owed, Balance of original quoted fee not, or overpaid at transfer, TRANSFER OF RECORDS (Enter date), Dates of our: Records, Casts, Articulator type, Cephalograms, Tracings, Intraoral radiographs, and Facial photographs field.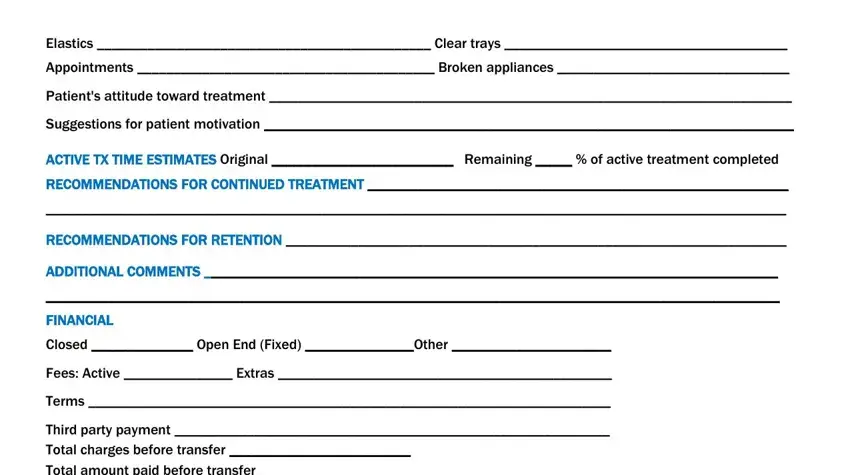 Finalize by analyzing the following fields and typing in the pertinent details: (Orthodontist), Signature:, PATIENT RECORDS RELEASE, and When a patient moves.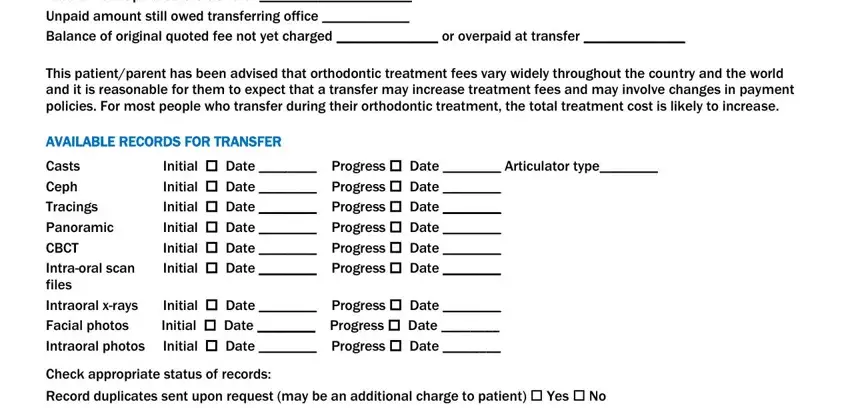 Step 3: Hit the Done button to save your form. Now it is obtainable for transfer to your gadget.
Step 4: To protect yourself from any headaches in the long run, you should get up to several duplicates of the form.