It is very easy to complete the ally credit app pdf empty blanks. Our PDF tool can make it virtually effortless to prepare any specific PDF. Listed below are the only four steps you'll want to follow:
Step 1: The very first step would be to choose the orange "Get Form Now" button.
Step 2: The file editing page is now open. You can add text or modify current data.
If you want to obtain the form, provide the details the application will require you to for each of the following sections: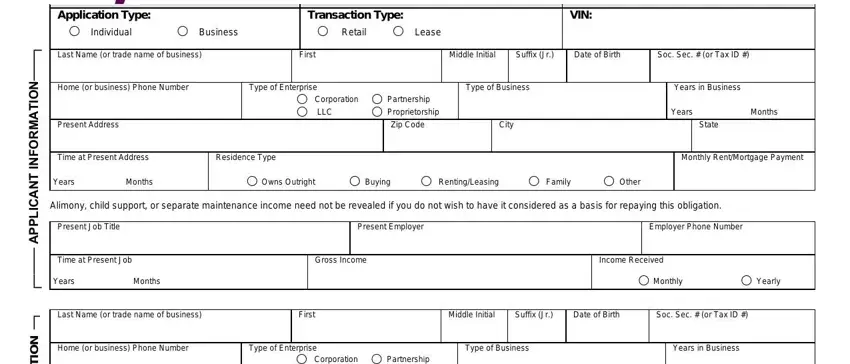 Type in the appropriate information in the field Present Address, Corporation Partnership LLC, Proprietorship Zip Code, City, Years, Months, State, Time at Present Address, Residence Type, Monthly RentMortgage Payment, Years, Months, Owns Outright, Buying, and RentingLeasing.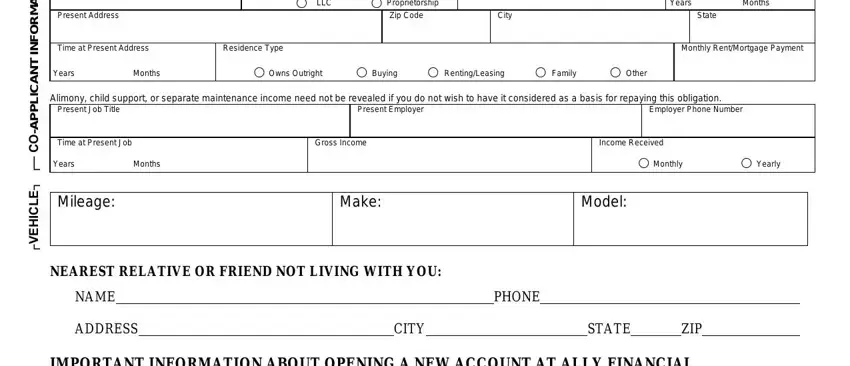 You will be required to type in the details to let the system fill out the section IMPORTANT INFORMATION ABOUT, We intend to apply for joint, CoApplicant, initials only, See other side nd page for, Applicants Signature, CoApplicants Signature, Date, Date, JOINT Joint Express Application, Version printed from allycom, and S E R U T A N G S.
The Notice to Wisconsin Residents, Unmarried includes single, If married or separated and spouse, Nonapplicant spouses name, Nonapplicant spouses address, Notice The interest of the, NONAPPLICANT SPOUSES WAIVER OF, and Nonapplicant spouse signs if area is going to be place to place the rights and responsibilities of all parties.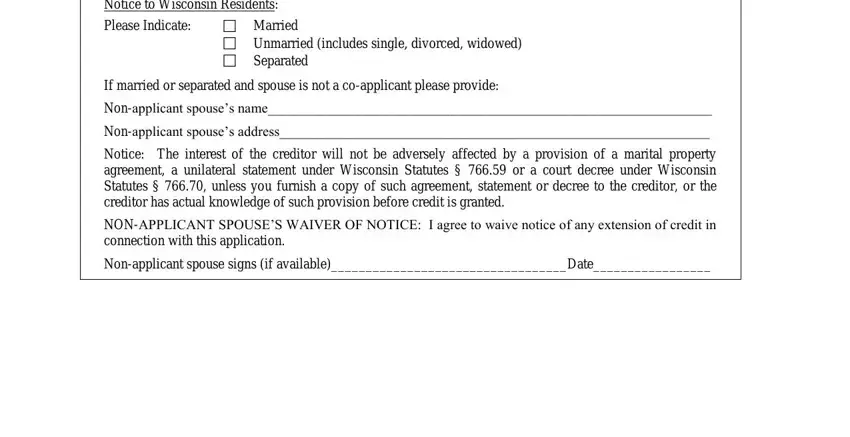 Finish by looking at the following fields and completing them as required: II Certification of Beneficial, Account Information VIN or Account, A Entity Legal Name, B Trade Name, Type of Organization, Corporation, Partnership, Limited Partnership, Proprietorship, Limited Liability Company, Other, C The following information for, Beneficial Owner Not Applicable, For a person with a Social, and Beneficial Owner Information.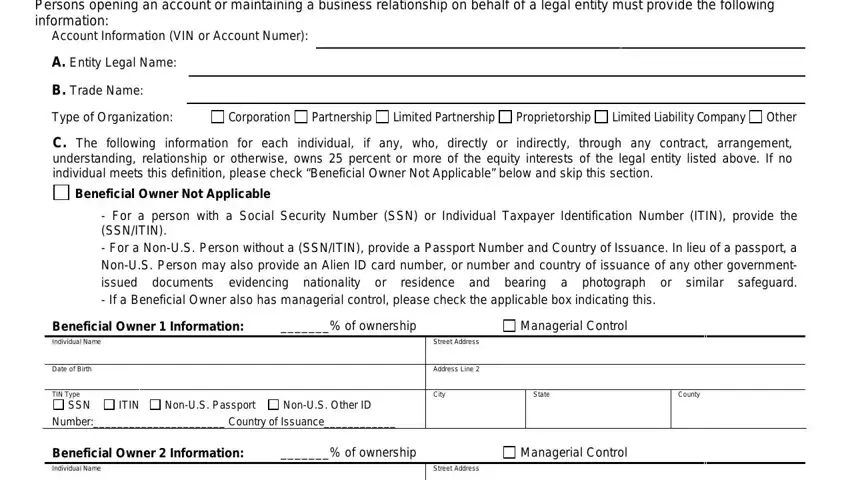 Step 3: Click the "Done" button. At that moment, it is possible to export your PDF file - download it to your electronic device or forward it through electronic mail.
Step 4: You could make duplicates of your file tokeep away from any kind of possible problems. Don't be concerned, we don't share or track your information.