It is possible to prepare the aca registration for dogs document with our PDF editor. The next steps will enable you to instantly get your document ready.
Step 1: Find the button "Get Form Here" and hit it.
Step 2: The file editing page is right now open. You can add text or enhance existing content.
These particular parts are included in the PDF form you'll be filling in.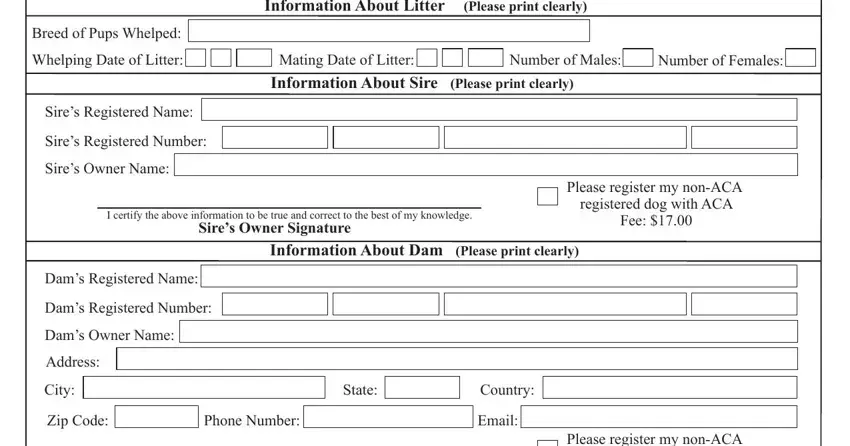 The program will require you to complete the Generation Pedigree Fee This, Express Delivery Fee Continental, Additional Services, Please make check or money order, Information About Payment, Mail this form to American Canine, Card, Cardholders Name, Expiration Date, Todays Date, Signature of Cardholder, Check Policy When you send a check, and CREDIT CARD AND CHECK BY FAX OR section.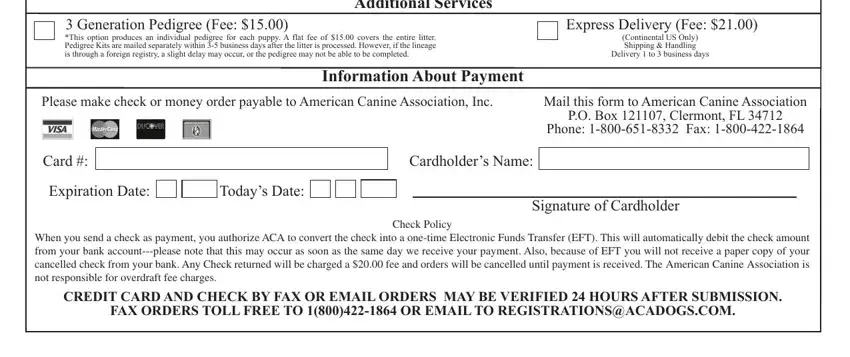 Step 3: Once you press the Done button, your prepared file can be simply exported to any kind of your devices or to electronic mail chosen by you.
Step 4: Get duplicates of the template. This can protect you from possible complications. We cannot view or reveal your data, so be certain it is secure.