Our finest computer programmers have worked collectively to build the PDF editor which you can use. This particular app enables you to obtain abf bol form files immediately and with ease. This is certainly all you need to conduct.
Step 1: Select the button "Get form here" to access it.
Step 2: You are now on the document editing page. You may edit, add content, highlight specific words or phrases, put crosses or checks, and include images.
You should type in the following information to prepare the abf bol form PDF: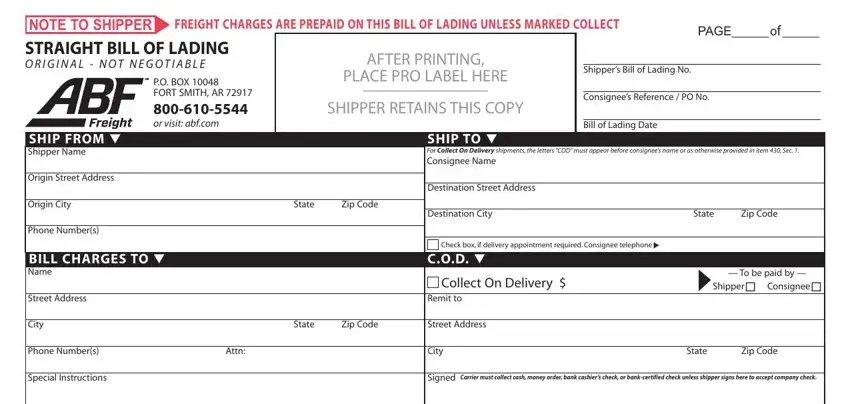 Fill in the Street, City, Carrier must collect cash, State, Consignee, Signed:, Hdlg Units No, Packages No, *HM, Kind of Package, Weight (Subj to Correction), (LBS), Class or Rate Ref, Cube, (Optional), and (CuFT) area with all the particulars requested by the platform.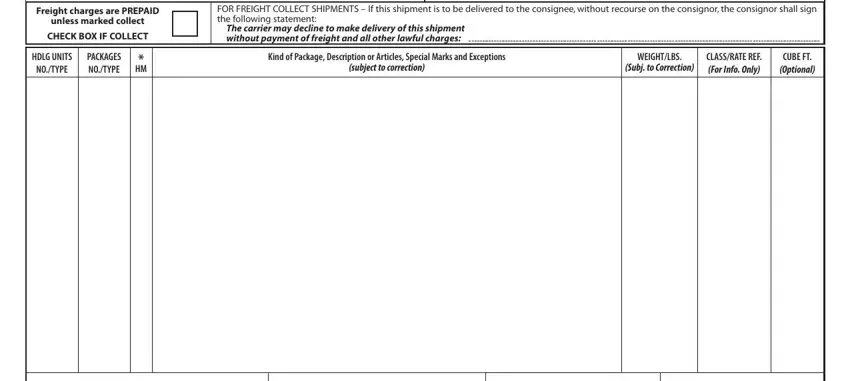 You'll need to note specific details in the section NOTE (1) Where the rate is, "The agreed or declared value of, per, NOTE (2) Liability Limitation for, NOTE (3) Commodities requiring, Notify if problem enroute or at, unless marked collect, CHECK BOX IF COLLECT, FOR FREIGHT COLLECT SHIPMENTS:, If this shipment is to be, (Signature of Consignor), RECEIVED, Name, Tel No, Fax No, (for informational purposes only), This is to certify that the, ABF FREIGHT SYSTEM, CARRIER, PER (SIGNATURE REQUIRED), PER, DATE, and Driver signature only acknowledges.

Step 3: Press the Done button to save the form. Now it is obtainable for upload to your gadget.
Step 4: It can be easier to save copies of the file. You can be sure that we are not going to reveal or read your data.