We've used the endeavours of the best computer programmers to design the PDF editor you can operate. Our software will assist you to fill out the ancc validation online document without trouble and don't waste valuable time. What you need to do is try out these straightforward directions.
Step 1: On the following page, hit the orange "Get form now" button.
Step 2: The instant you get into the ancc validation online editing page, you will notice all of the functions you may take regarding your file within the upper menu.
Enter the essential content in each one segment to fill in the PDF ancc validation online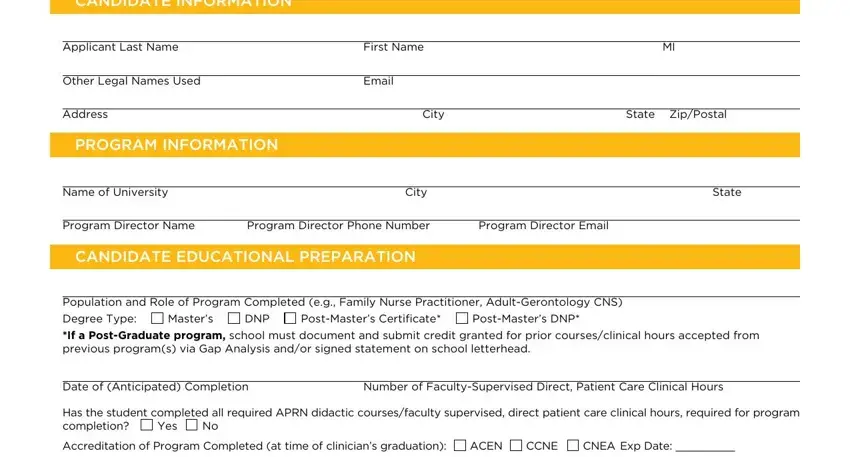 Put the asked information in the Acute Care NP Adult NP Adult, Master's, Doctorate, Post-Graduate Certificate*, (*If a Post-Master's program was, Designate the organization which, Yes (If yes, CCNE NLNAC, TOTAL Faculty Supervised Clinical, List the separate course numbers, Advanced Physical or Health, Course #:, Appropriate Role Course(s) (i, Course #:, Course #:, and For Nurse Practitioners: section.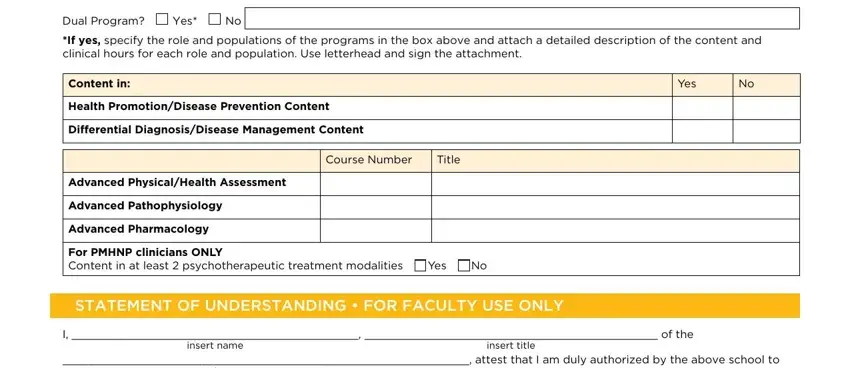 Within the area referring to Advanced Pharmacology Course, Course #:, Appropriate Practicum Course(s), Course #:, Advanced Pathophysiology Course, Course #:, Course #:, Appropriate Population- focused, Course #:, Course #:, For Nurse Practitioners:, and For Psychiatric/ Mental Health, one should note down some appropriate particulars.

Step 3: If you are done, hit the "Done" button to transfer your PDF file.
Step 4: Get copies of the file. This may protect you from future issues. We do not watch or publish your data, thus you can relax knowing it's going to be safe.