Writing the affidavit of residency illinois document is simple using our PDF editor. Stick to the next steps to get the document ready instantly.
Step 1: Seek out the button "Get Form Here" and then click it.
Step 2: After you have accessed your affidavit of residency illinois edit page, you will notice all actions you can take with regards to your template in the upper menu.
Prepare all of the following segments to prepare the template: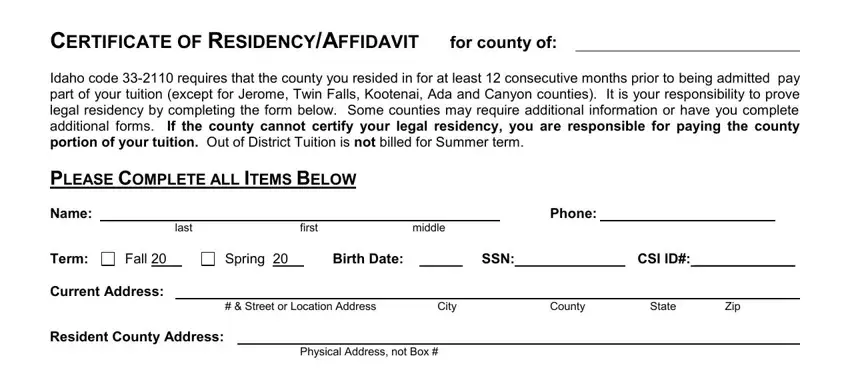 The program will expect you to submit the Students, Signature CHECK, ALL, THAT, APPLY Date, Iam, a, registered, voter, in, this, county enrolling, For, County, Use, Only, Below, this, Line State, of, Idaho academic, year Attest, Date and Board, of, County, Commissioners segment.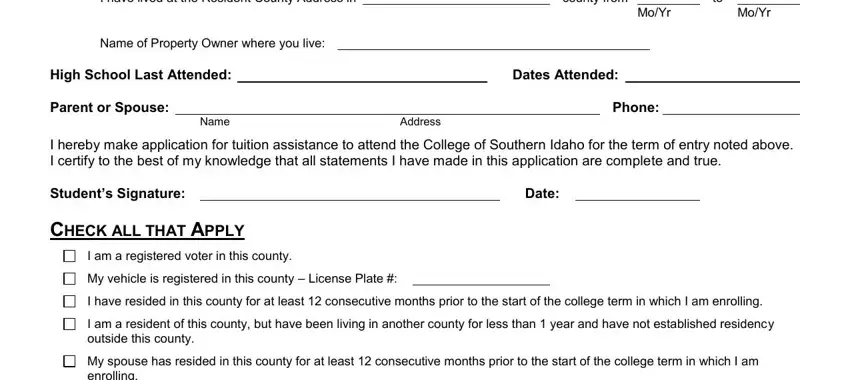 Step 3: After you select the Done button, your finished file can be exported to any of your gadgets or to email indicated by you.
Step 4: You can generate copies of the document tokeep away from all of the potential troubles. Don't be concerned, we do not distribute or check your details.