The entire process of completing the application to rent or lease is pretty hassle-free. Our experts made certain our PDF editor is not hard to use and can help prepare any form without delay. Have a look at the four steps you will need to take:
Step 1: Click the button "Get form here" to open it.
Step 2: Once you've got accessed the editing page application to rent or lease, you'll be able to notice every one of the actions intended for the form in the top menu.
You will have to provide the following data to fill out the file: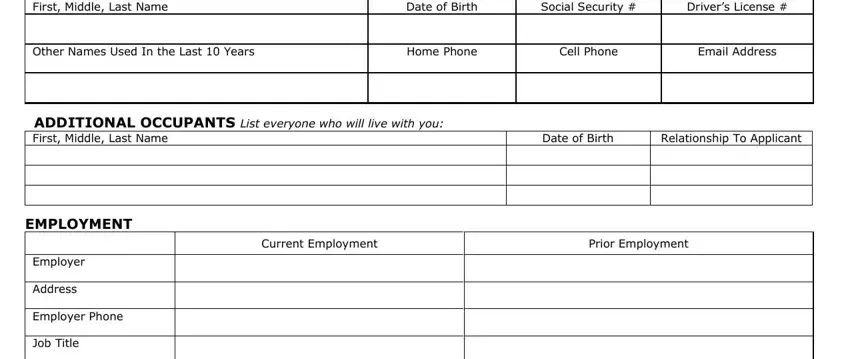 Fill in the FromTo, FromTo, NameofSupervisor, DatesofEmployment, IncomePerMonth, VEHICLESAutomobilesMotorcycles, Make, CurrentResidence, PreviousResidence, PreviousResidence, Model, Color, Year, and LicenseNo areas with any content that is demanded by the program.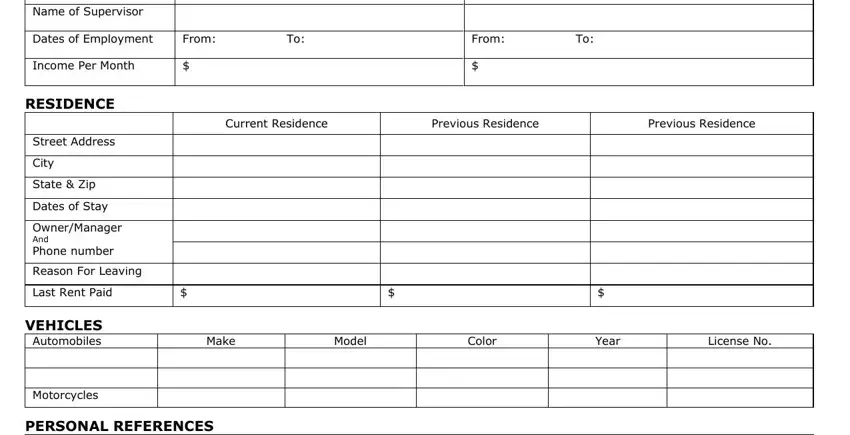 In the AddressCity, Phone, and Relationship field, describe the relevant particulars.

The AccountNo, BranchorAddress, AddressCity, CheckingSavings, Phone, waterfilledfurnitureintheapartment, AccountNo, Balance, YESYESYESYESYES, YES, Balance, DueMonthly, and NONONONONO field could be used to point out the rights and responsibilities of both sides.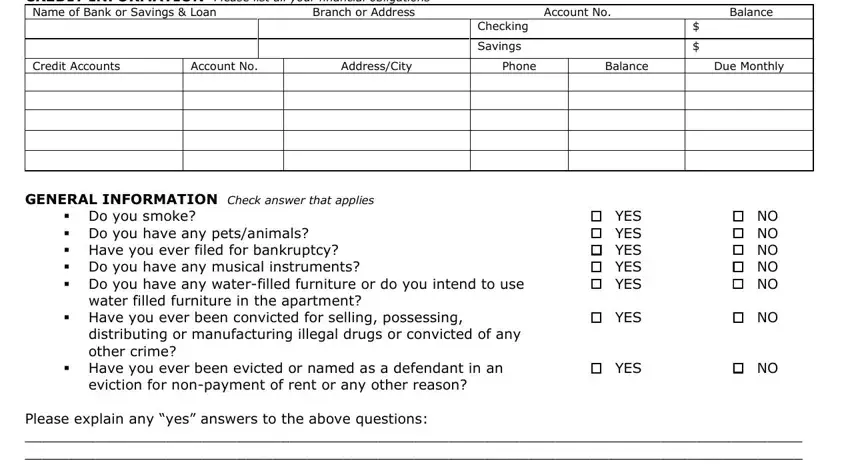 Look at the sections YES and then fill them in.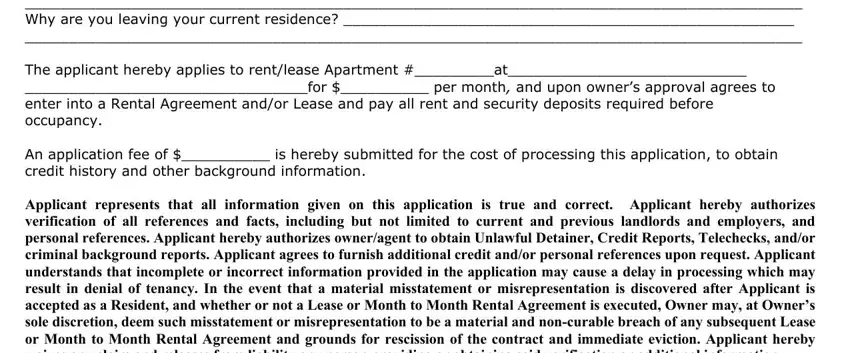 Step 3: Once you've clicked the Done button, your document is going to be readily available export to every device or email you specify.
Step 4: To protect yourself from all of the troubles later on, you will need to have a minimum of several duplicates of the document.