The whole process of completing the aoa rental application is quite straightforward. Our team made sure our editor is not hard to understand and helps prepare virtually any document in no time. Explore some of the steps you'll want to take:
Step 1: To begin with, choose the orange "Get form now" button.
Step 2: Once you have entered your aoa rental application edit page, you'll discover all options it is possible to undertake concerning your template within the upper menu.
The particular areas will help make up your PDF document: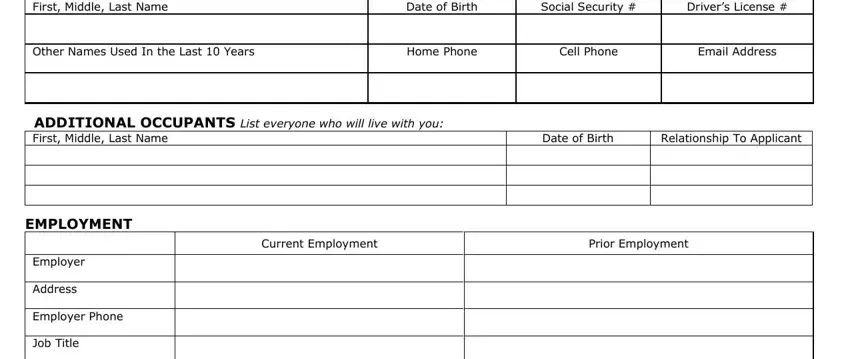 In the Dates of Employment, From: To:, From: To:, Income Per Month, Employer Phone, Job Title, Name of Supervisor, RESIDENCE, Street Address, City, State & Zip, Dates of Stay, Owner/Manager And Phone number, Current Residence, Previous Residence, and Previous Residence field, jot down your details.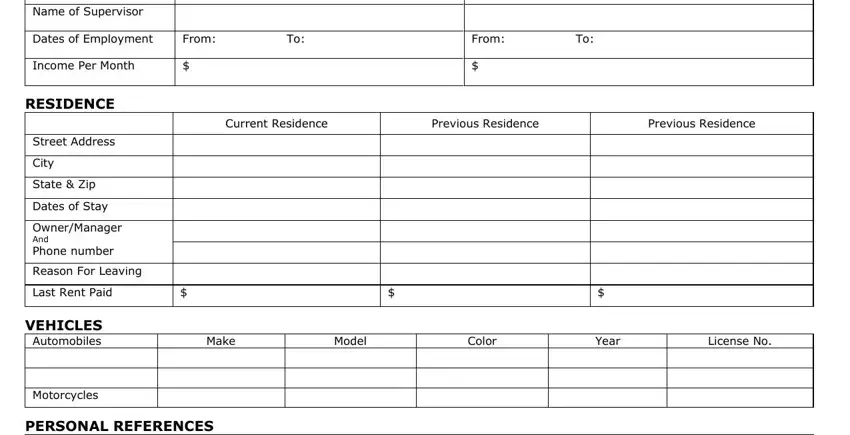 Describe the most crucial details of the Owner/Manager And Phone number, Reason For Leaving, Last Rent Paid, VEHICLES, Automobiles, Motorcycles, PERSONAL REFERENCES, In Case Of Emergency, Nearest Relative Living Elsewhere, Make, Model, Color, Year, License No, Address/City, Phone, and Relationship field.

It is important to indicate the rights and obligations of all parties in paragraph Name of Bank or Savings & Loan, Credit Accounts, Account No, GENERAL INFORMATION Check answer,  Do you smoke, Branch or Address, Account No, Balance, Checking, Savings, Address/City, Phone, Balance, Due Monthly,  YES  YES  YES  YES  YES, and  NO  NO  NO  NO  NO.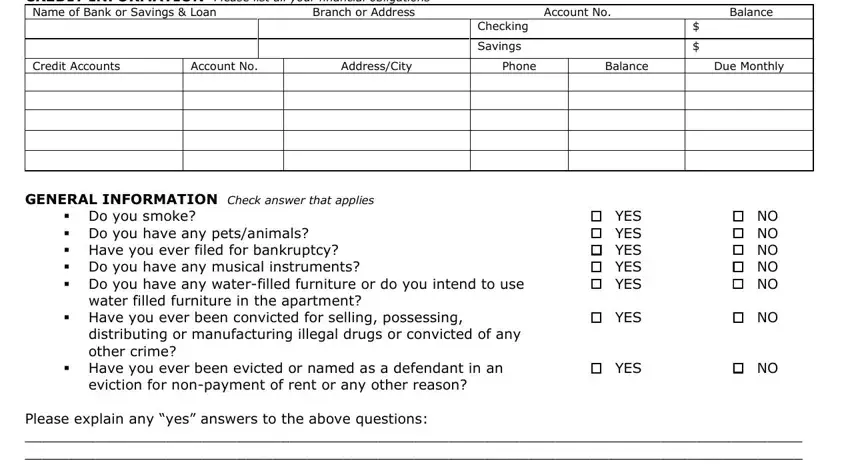 Review the fields Please explain any "yes" answers and next complete them.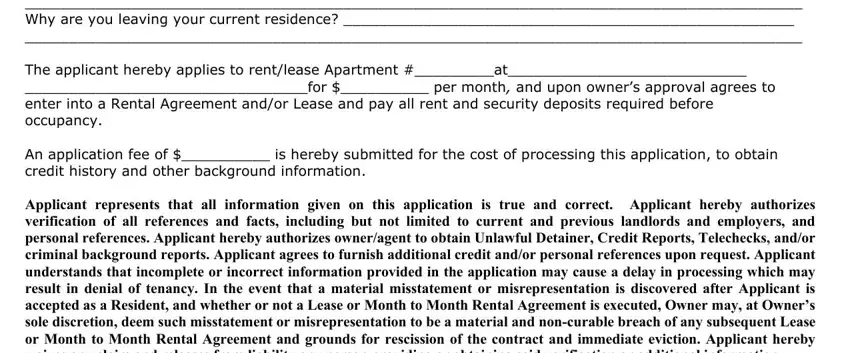 Step 3: Click the button "Done". The PDF form is available to be transferred. You will be able obtain it to your pc or send it by email.
Step 4: Get a minimum of several copies of your document to avoid all of the upcoming concerns.