Filling in documents with this PDF editor is more straightforward in comparison with most things. To modify philadelphia register of wills renunciation form the form, there's nothing for you to do - only proceed with the actions down below:
Step 1: Click on the "Get Form Here" button.
Step 2: Now you are on the document editing page. You can edit, add information, highlight particular words or phrases, insert crosses or checks, and include images.
The following sections are going to make up your PDF document: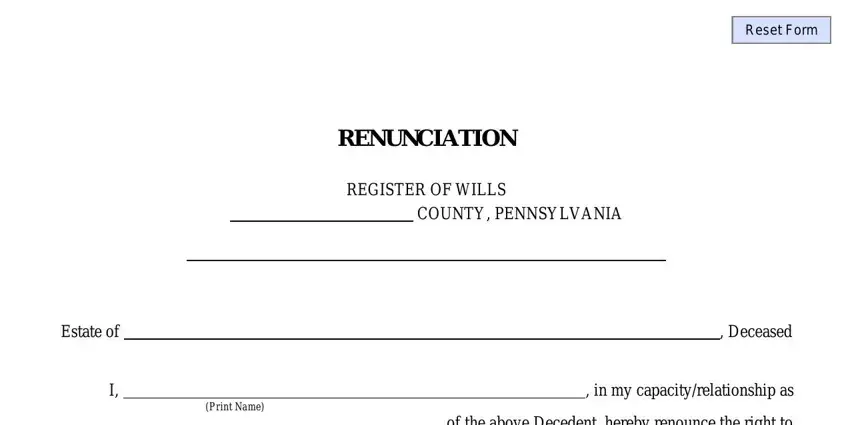 Put the requested data in the Date, Signature, Street, Address and City, State, Zip field.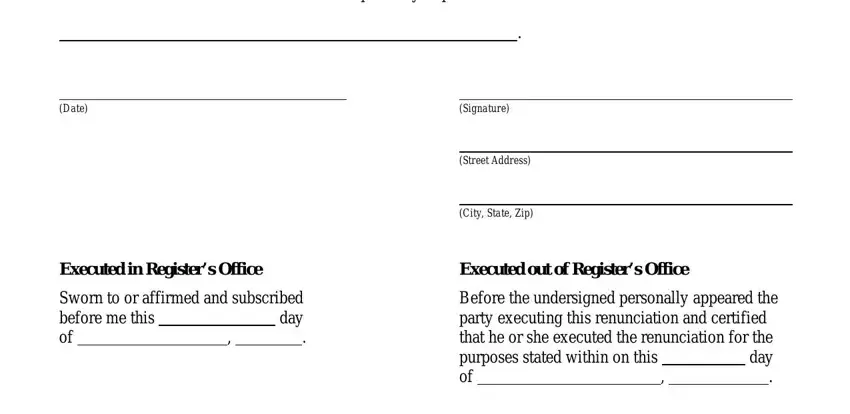 Step 3: If you are done, select the "Done" button to transfer your PDF document.
Step 4: Just be sure to create as many copies of the file as possible to stay away from potential issues.