Creating the apartment guest card document is not hard with our PDF editor. Try out the following steps to get the document ready immediately.
Step 1: Click the "Get Form Here" button.
Step 2: Now, you can alter the apartment guest card. This multifunctional toolbar enables you to include, get rid of, transform, highlight, and also undertake many other commands to the words and phrases and fields inside the file.
The following sections are what you will have to complete to obtain the finished PDF file.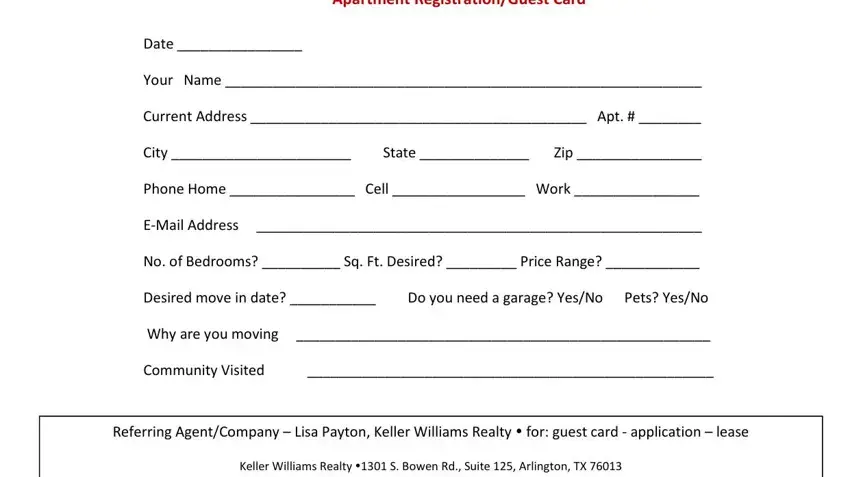 Step 3: Click the "Done" button. Now you can export the PDF file to your electronic device. In addition, you'll be able to deliver it by means of email.
Step 4: Be sure to avoid possible future issues by producing minimally 2 duplicates of your file.