We were making this PDF editor with the idea of making it as easy to apply as it can be. This is the reason the actual procedure of filling in the ga status affidavit form will be simple accomplish these particular steps:
Step 1: Click the orange button "Get Form Here" on the following web page.
Step 2: After you have accessed the editing page ga status affidavit form, you'll be able to notice all the options intended for the file inside the upper menu.
You will have to type in the following data if you need to fill in the template: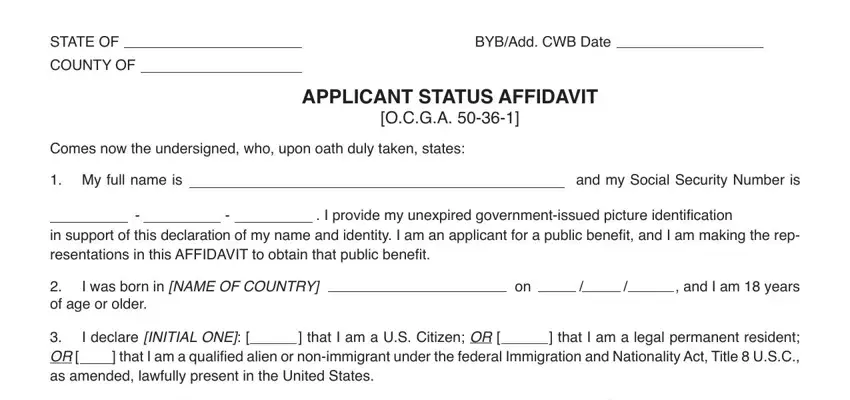 Indicate the data in Alien Registration #, Citizenship Cert #, Naturalization #, SEVIS ID # Expiration Date:, Card #, Passport # (with), I-94 Stamp # (or), I-551 Stamp #, I-94 #, and and I present the original.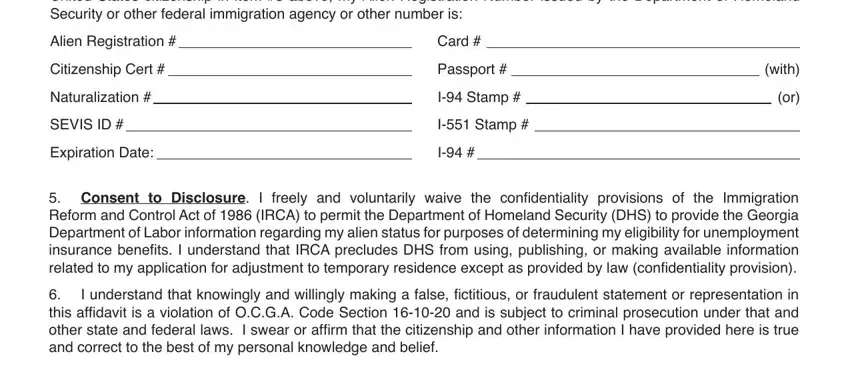 It is crucial to note specific particulars inside the box Sworn to and subscribed before me, Notary Public My Commission, Applicant Signature:, Claims Taker Signature, Employee ID# (4 digits):, Note to Notary Public: Initial, For Central Office Only:, Cert # Secondary Verification q, Emp, and DOL-1054A (R-8/17) Side 1.

Inside of field Name: SSN:, SECURE AND VERIFIABLE DOCUMENTS, Initials:, An unexpired United States, and An unexpired United States, define the rights and responsibilities.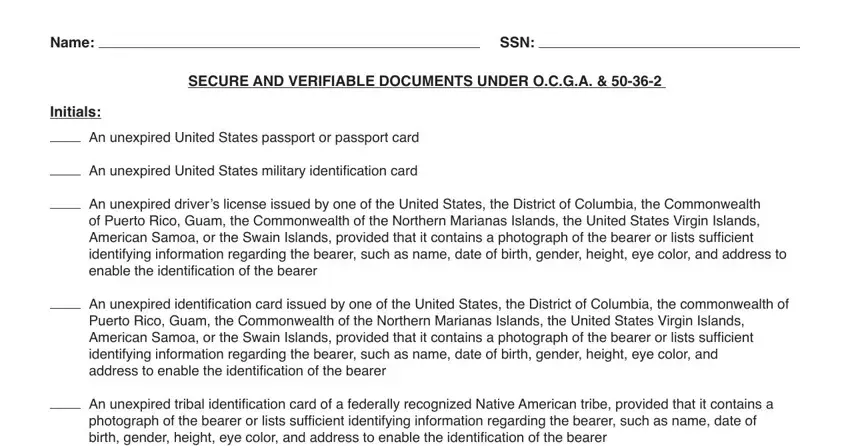 Step 3: Choose the "Done" button. So now, it is possible to transfer the PDF file - upload it to your device or deliver it by using electronic mail.
Step 4: Be sure to generate as many duplicates of your form as possible to stay away from future problems.