Few things are easier than managing documentation taking advantage of the PDF editor. There is not much you have to do to manage the form 1049 irs form - simply adopt these measures in the next order:
Step 1: Hit the orange button "Get Form Here" on the web page.
Step 2: You can find all of the options that it's possible to take on the file once you have entered the form 1049 irs editing page.
For each section, prepare the information required by the software.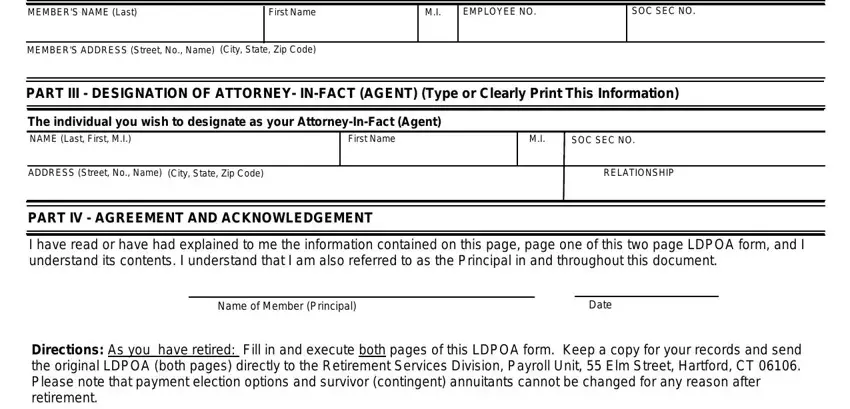 Type in the necessary information in the Name of Member (Principal), Date, and Directions: As you have retired: part.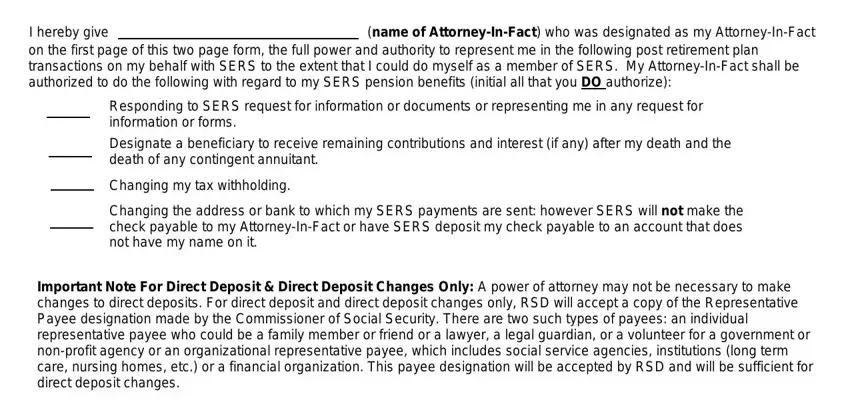 Make sure you emphasize the crucial details in the Responding to SERS request for, Designate a beneficiary to receive, Changing my tax withholding, Changing the address or bank to, Important Note For Direct Deposit, and By signing this form section.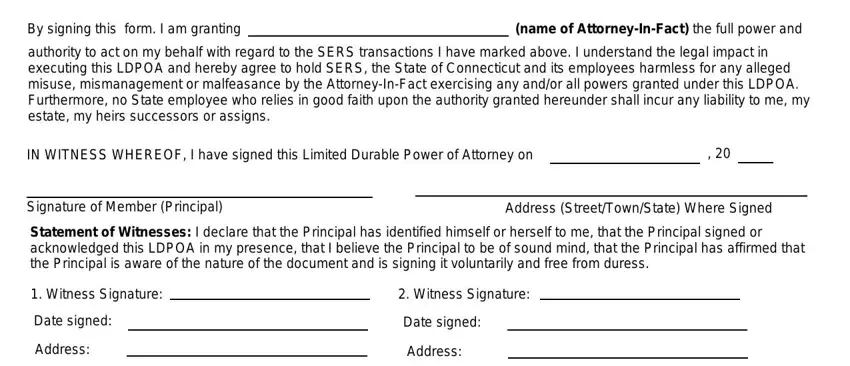 The act on my behalf with regard to, IN WITNESS WHEREOF, Signature of Member (Principal), Address (Street/Town/State) Where, Statement of Witness: I declare, Witness Signature:, Date signed:, Address:, Witness Signature:, Date signed:, Address:, Notary certification: On this day, and oaths in the State that the Member segment allows you to specify the rights and obligations of either side.

Prepare the document by reading the following fields: oaths in the State that the Member, Signed and sworn before me this, day of, Signature of Notary Public:, State:, Town:, My commission expires, and SEAL HERE.

Step 3: When you are done, click the "Done" button to export the PDF document.
Step 4: It's possible to make duplicates of the document toprevent any kind of future concerns. Don't get worried, we cannot disclose or record your data.