Whenever you need to fill out atf 5630 template, it's not necessary to download any applications - simply try using our online PDF editor. We at FormsPal are focused on providing you the best possible experience with our tool by continuously introducing new capabilities and upgrades. With all of these improvements, working with our editor gets easier than ever! To begin your journey, take these simple steps:
Step 1: Hit the orange "Get Form" button above. It is going to open our pdf tool so you could start filling out your form.
Step 2: This tool enables you to change most PDF documents in a variety of ways. Improve it by adding customized text, adjust what is already in the PDF, and add a signature - all possible in minutes!
When it comes to blanks of this specific PDF, here is what you want to do:
1. The atf 5630 template requires specific information to be entered. Ensure the next fields are completed: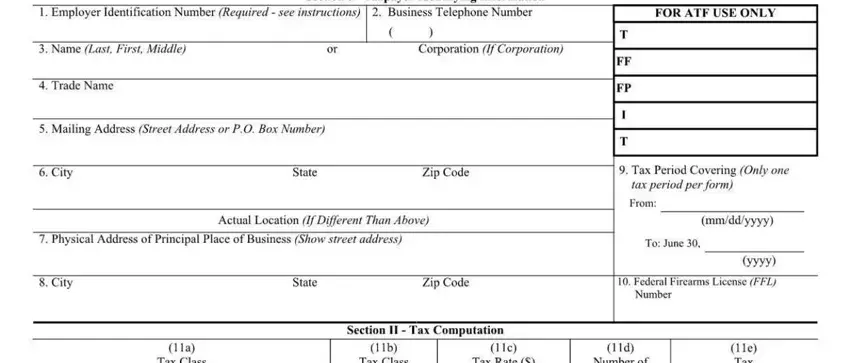 2. Right after the last section is filled out, proceed to enter the applicable information in all these: .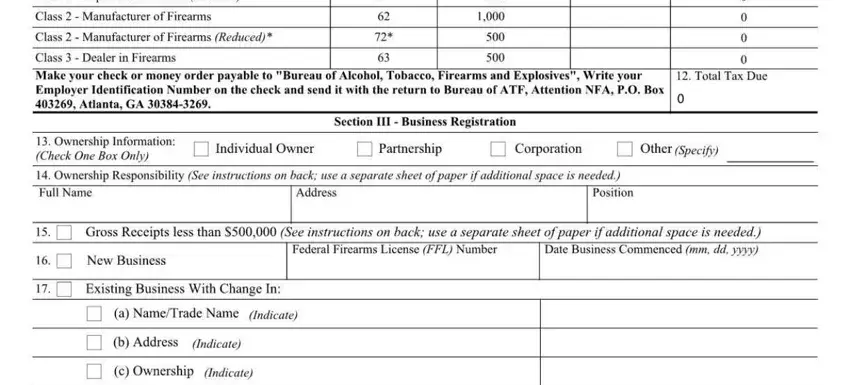 3. Completing is essential for the next step, make sure to fill them out in their entirety. Don't miss any details!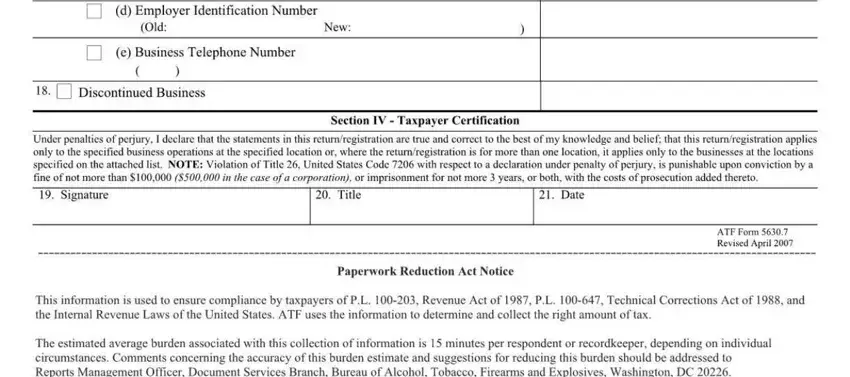 It's very easy to make an error when completing your this field, thus make sure to look again prior to deciding to submit it.
Step 3: Confirm that your details are accurate and then simply click "Done" to progress further. Get hold of the atf 5630 template after you subscribe to a 7-day free trial. Easily view the pdf inside your FormsPal cabinet, together with any modifications and changes being automatically kept! We do not sell or share the details that you use whenever dealing with documents at our website.