The PDF editor makes filling in forms simple. It is very easy to update the Australian Passport Renewal Form form. Try out these particular steps in an attempt to accomplish this:
Step 1: Press the "Get Form Now" button to begin.
Step 2: Now it's easy to modify your renewal form. Our multifunctional toolbar lets you include, remove, customize, and highlight text or perform similar commands.
These particular segments will make up your PDF form: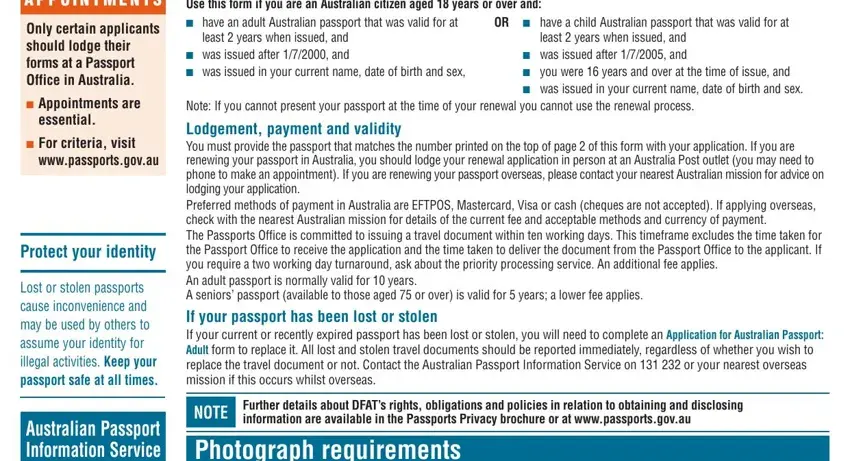 Please provide the information inside the box Photograph requirements You must, be no more than six months old, Note: due to security printing, If you have any questions about, Director, Check before travelling, Visit the Department, s website at, and 35, mm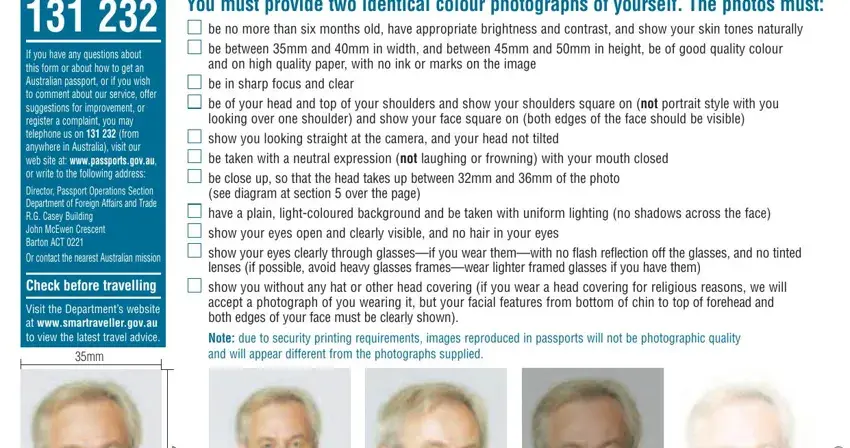 Step 3: Hit the "Done" button. Finally, it is possible to transfer your PDF document - save it to your device or send it through email.
Step 4: Get a copy of every document. It will certainly save you some time and make it easier to remain away from problems as time goes on. Also, your details isn't shared or monitored by us.