It really is quite simple to fill in the online baseball scorecard. Our editor was created to be easy-to-use and enable you to fill in any PDF easily. These are the steps to go through:
Step 1: Search for the button "Get Form Here" and select it.
Step 2: So you will be on your file edit page. You can include, update, highlight, check, cross, insert or remove areas or phrases.
For each part, fill in the information requested by the system.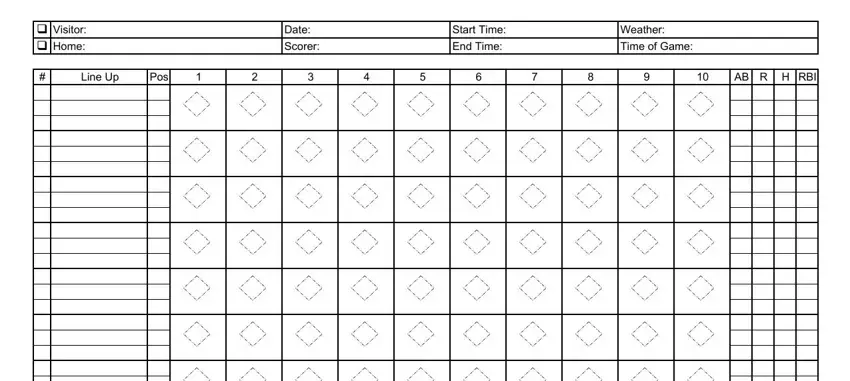 In the segment S U M S, Runs Hits Errors Left on Base, Opposing Pitchers, WLS, and TBF write down the data that the program requests you to do.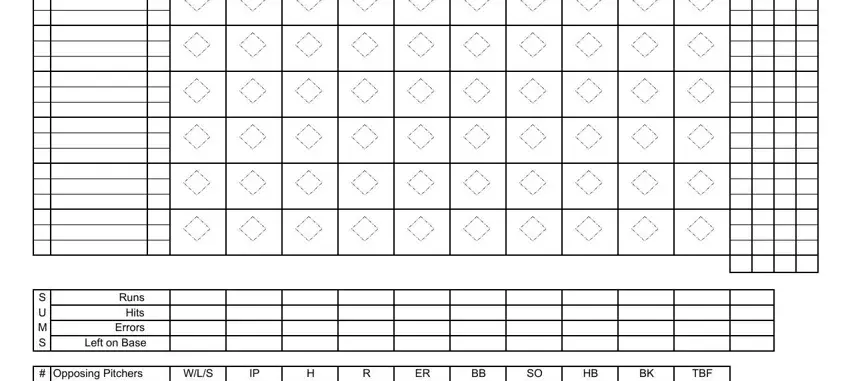 Jot down any details you may need inside the section Catchers, Umpires HP B B, Copyright Patrick A McGovern All, This page may be freely reprinted, and httpwwwbaseballscorecardcom.

Step 3: When you select the Done button, the finished document is simply transferable to each of your devices. Or alternatively, you will be able to send it through mail.
Step 4: Try to get as many duplicates of your document as you can to avoid possible troubles.